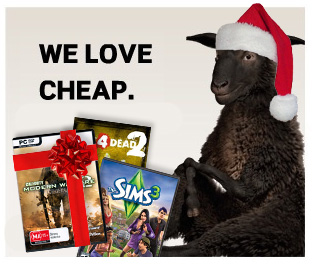 Finding games for a cheaper price is definitely harder than it looks. It requires a fair amount of scouring different locations on a regular basis. You also need a fair amount of luck in the timing department. Sometimes you feel like you have a better chance at winning an online lottery than finding a particular game on sale. This is due to the fact that some games do not need to go on sale.
However, there a few places you can check and subscribe to that will provide with you plenty of chances to save money. For starters, find all the game bundle sites that can. The big one is HumbleBundle, but the smaller ones like Bundlestars (now known as Fanatical) and IndieGala are also great places to look for bargains. Even smaller is a little site that deserves a look just for being different than all the others known as Groupees. If you want to buy a lot of games at once, you can not beat buying via bundles.
Another option is to wait for the massive sales on the game platforms like Steam and GoG.com. The biggest sales for Steam are in the Summer and around the holidays. The Summer Sale has grown so much that is likely the biggest sale all year for PC Gamers. GoG takes a different approach by having much more frequent sales. In fact, sometimes they can happen so often that they tend to lose some of their appeal. However, GoG does have fun features during some of these sales by offering mystery games.
The last big option is possibly the most controversial, the secondhand key sites where gamers can sell the codes they have not used yet. The most known of these is G2A.com. You can find some very low priced games this way, but you also have to be very careful.  It is not 100% guaranteed that the other party will follow through on the transaction. That is unless you buy insurance for the transaction. The worst part is that the insurance goes up the more money the transaction is. I started doing this at first but it got to be too tedious and is not a very cheap option. Thankfully, all the transactions after that went fine, but there were a few hiccups that were corrected rather swiftly. All in all, there are many ways to make sure that you always save money when buying games!