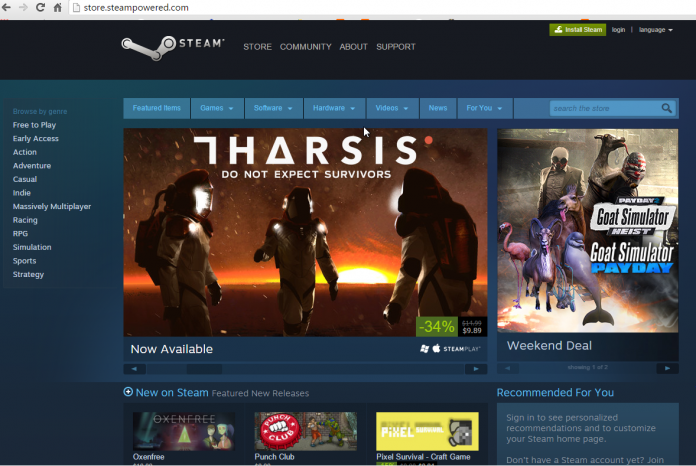 In the past where PC game companies were able just to launch their own MMO or online games themselves and deal with gamers directly, 2017 is a completely different animal with online game services. Yes, there were a few back-in-the day like one by Microsoft (MSN Zone) and of course Battle.net, but there was nothing like today with giants like Steam. Without question, Steam is the current service leader and has been for many years. In fact, it would not be a complete stretch to say it has been that way ever since Steam launched way back on September 12, 2003.
Dominant Player
Steam is so massive that gamers can choose to play any way they want. For example, gamers can amass thousands of games in their libraries or they can play free MMORPGs through Steam. Either way, both games and players are tracked in various ways through Steam. Games themselves can be both tracked and rated via reviews while players have their times in games tracked. As a result, games can be ranked according to their review scores and their overall play times. This makes locating a game to either buy or play for free much easier.
Other Online Game Services
Anytime you don't find a game on Steam, its mostly likely due to the game having its own game service or something similar. For instance, you will have to go to Battle.net to find Blizzard games. After those two, don't be surprised to find a mixed bag of options. The main two of these I have ran into the most are Ubisoft and Origin. Actually, I do try to avoid those whenever I can in favor of Steam due to simple ease of use. Other possibilities include Humble Bundle (which does work with Steam), GoG.com, Online-Casinos.CA, Green Man Gaming, and Itch.io.