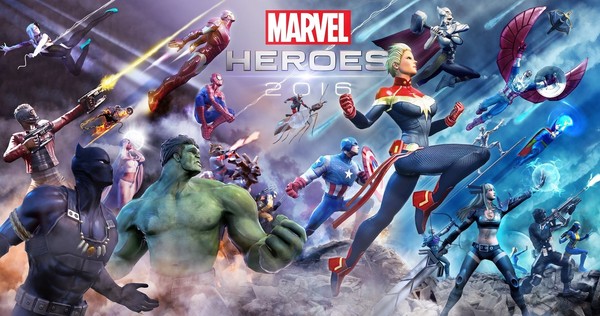 With so many different media platforms to cover and more audience gathering potential than ever before, marketing in the 21stcentury requires a lot of dedication. For instance, when a new Marvel Comics movie is released, the marketing team must create active social media profiles, share videos, run trailers and advertisements on television, contact magazines to feature interviews with the cast and organize a number of other promotional campaigns. 
Of course, anyone who grew up in the 80s and 90s will also know the importance of video games when it comes to marketing films, television and other media. Brands issuing licenses to games developers goes as far back as the arcade games of the early 1980s and continued with the release of home consoles such as the Sony PlayStation and Microsoft's Xbox. However, with the exception of a few games, these releases were often lacklustre to say the least and so video game releases become less anticipated with each passing year.
However, the way we view games based on popular entertainment brands has changed over the last few years due to the creation of apps and online games. The latter has made a particularly huge impact as they are often significantly more entertaining than their console counterparts, with games such as The Dark Knight, Hulk and Basic Instinct receiving mass amounts of praise from players around the globe. 
These days it's common to find entire categories at online games dedicated to movies, while other operators often feature games such as Batman Begins both on their desktop platform and casino mobile apps as some of their most popular titles. These games aren't limited to movies either, as there are plenty of licensed games out there based on everything from the Got Talent franchise to adult cartoons like American Dad. 
Needless to say, games based on entertainment brands are pretty big but actually acquiring the rights to build these sorts of games can be extremely complex and expensive. So, how do gaming developers go about getting the licenses to create these successful titles? 
It all begins with identifying which brands will attract the most players or feed into a large yet niche market. If the software developing company believes that they can then create a game based on that brand, they will contact the company that holds the trademark and propose the game. This is by far the most important part of the process and takes a lot of thought, as purchasing licenses can be extremely expensive. In fact, it is rumoured that purchasing the rights to the Marvel range costs more than funding most Hollywood blockbusters. The developer must be confident that their game will make more money than they are willing to spend, and the brand, in turn, must trust the developers with their property.
Once the game is developed, licensed and ready to go, the creators and brand owners must then choose an online game company that is popular, reliable and great with promotions. Due to how much developers have paid for licenses, it's not unusual for them to rent out or sell a game to numerous sites at once. This is why many of the internet's most popular branded games tend to appear on many of the leading online game portals, instead of remaining exclusive to just one gaming site.
In many cases, going through the process of creating an online game based on a popular entertainment brand appears to be worth it. There are millions of people around the world who love playing online games, and many of them are bound to be drawn to your game if it's based on something else they enjoy as well. However, it takes more than simply software know-how and marketing skills – it is clearly a complex and expensive process.