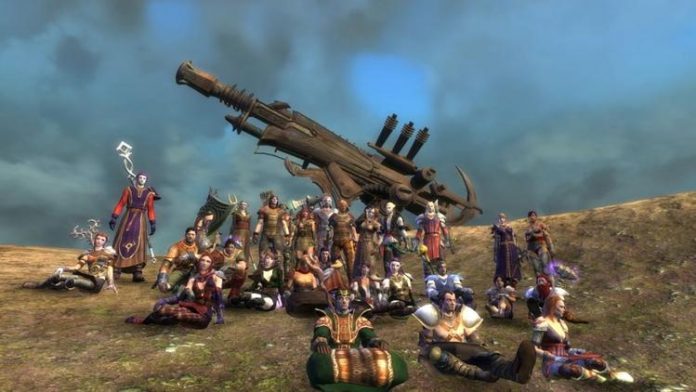 The emergence of online multiplayer games during the last ten years or so has taken gaming – which was already a very popular leisure activity – to a whole new level. The rise of these kinds of games online has also led to a vast array of online communities dedicated to gaming appearing, whether they are focused on general gaming or on one particular title. This article will take a closer look at a few of these online gaming communities and at what makes them so appealing to people.
Perhaps one of the best-known of these gaming communities is the one dedicated to a game called Battlefield 1 – which calls itself the Battlefield 1 Community Test Environment. One of the reasons why this group, which was only launched at the beginning of the year, has become so popular in such a short space of time is that it allows members to interact directly with those who created the game – providing feedback on the latest changes and developments. They are able to test out features as they are added, before the main release to the wider public, which gives members a real sense of being important to the process. It also allows them a kind of privileged insider status that – along with the chance to connect with others passionate about the game – are also key reasons for its popularity. League of Legends is another game that has spawned passionate and growing gaming communities – including ADK Gamers. This community is based around players sharing tips and tricks for improving your performance – as well as help on builds – and this sense of being a place to learn has been a major reason for its success. It is based around a website with forums, and this emphasizes another really important aspect of gaming communities – the social one. Those passionate about games such as League of Legends are often quite solitary and introverted and a community such as ADK Gamers gives them a chance to make friends, when they may struggle to do this in everyday life. Indeed the social part of gaming communities also applies to ones with very different demographics – for example the female-dominated online bingo community. This is a game that people tend to view as being a social activity and the online sites have sought to replicate that. Between forums where members can talk and share tips when not actually playing, to features such as live chat during actual games, the big sites have managed to create strong communities. Finally there are YouTube Channels that feature people live streaming their gaming – which have also succeeded in attracting large numbers of people who want to pick up tips on the game, as well as hang out. These communities are based around channels like the appropriately named Gaming Community and the passionate communities that have built up around them have helped to make games-based YouTube content creators some of the most successful people using the site.
Online communities have become an important part of the gaming scene, and with the different needs that they fulfill for their members, they are likely to stay that way.