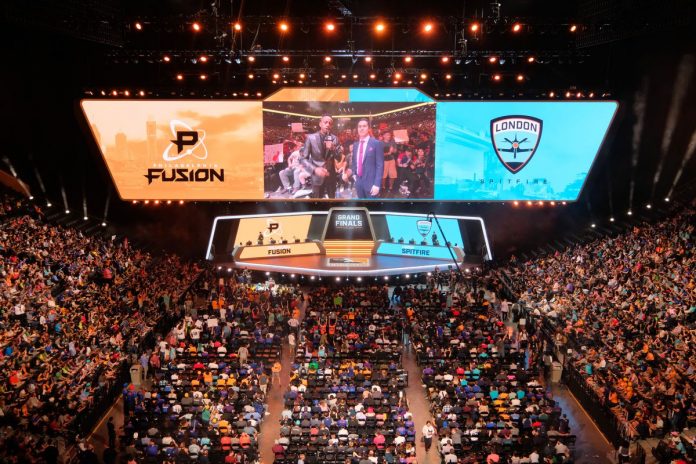 The tentacles of the deadly coronavirus seem to have affected every segment of the economy in China. Businesses are feeling the pinch as vast majority of coffee shops, restaurants, boutiques in major city malls remain closed to minimize the risk of new infections. And, now the gaming industry is struck as well. Online slots and other such games may still be accessible but games convened in a central venue are now bearing the brunt of the disease.
As such, enthusiasts of the Overwatch League (OWL) games must have been disappointed when Blizzard, the games' publishers announced that they were cancelling the February and March games that were slated to be played in China. It now turns out that the games have been moved to another venue, in another country!
Blizzard has announced that the games that were supposed to be played in the Chinese cities of Shanghai, Hangzhou, and Guangzhou, will all be played in a Seoul studio. The matches will be played in weeks 6 and 7 of the league, which happens between March 14, and March 21. The publisher added that the games earlier scheduled for the same weekend in Miami and Atlanta will go on uninterrupted.
This new development means that Seoul will play host to the OWL games twice this season. The South Korean city hosts the March 7, OWL games which will happen in the Dongdaemum Design Plaza under the auspices of the Seoul Dynasty.
The misfortunes in China have caused harm in the scheduling of other games and leagues and not just the OWL. The Pro League of the League of Legends in China has also suffered a hitch in the schedule due to the corona virus.
The games of the League of Legends have been put forth indefinitely. In the meantime, Korea, champions of League of Legends are playing the league games in the absence of spectators. The organizers enforced this measure as a safety precaution to contain the spread of the virus.
Elsewhere in Berlin, the PlayerUnknown's Battlegrounds (PUBG) tournament that was to take place in April has been postponed and the organizers have not announced a makeup date.
Postponing the games is a big blow to the OWL series which is in its third season this year. The season began in February 8, with events in Dallas and New York. This third season is particularly important because it marks the league's transition to a city-based structure where teams host matches around the world.
The second week opens today February 15 with the Philadelphia Fusion hosting.
While OWL regrets the cancellation of the Chinese Homestands, it maintains that the safety of players, fans, and officials cannot be second-guessed.