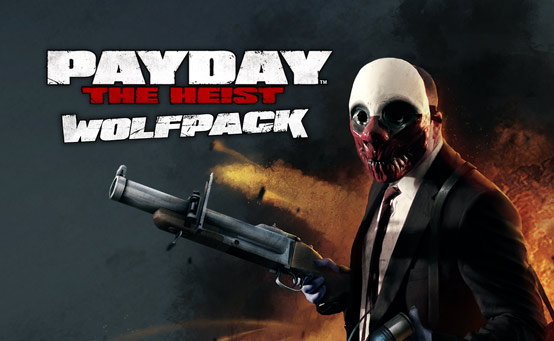 Starbreeze AB : PAYDAY 2 DLC "Wolf Pack" now available on Steam
Starbreeze AB, an independent creator, publisher and distributor of high quality entertainment products, today announced that the 31st DLC for PAYDAY 2, titled "Wolf Pack", successfully launched on Steam on February 11th. The DLC is available for purchase at $ 6.99 / € 6.99 on PC through Steam and other digital distribution channels. The DLC is free to owners of the PAYDAY: The Heist Wolf Pack DLC as a nod to veteran players who have been following the franchise since the first game.
The Wolf Pack DLC includes the following:
Two classic heists from PAYDAY: The Heist are now available in PAYDAY 2 – the Counterfeit and Undercover jobs.
A secondary grenade launcher called the China Puff 40mm Grenade Launcher is added to the game. Bombs away!
The Pounder, Wolf's favorite nailgun melee weapon.
4 masks, patterns and materials inspired by Wolf
Two remixes of two classics – enjoy Simon Viklunds new 2016 renditions of Home Invasion and Three Way deal
10 new achievements have been added with some classic ones from the original heists making a return as well.
"It's very nostalgic seeing these two heists again that are originally from the first game. We've reworked them to fit the PAYDAY 2 style of gameplay and believe the community are going to enjoy playing them. Giving the DLC away for free to our veteran players who purchased the Wolf Pack in the first game felt like the natural thing to do for us. We look forward to seeing how the community react to these heists." said Almir Listo, Global Brand Director of Starbreeze Studios.