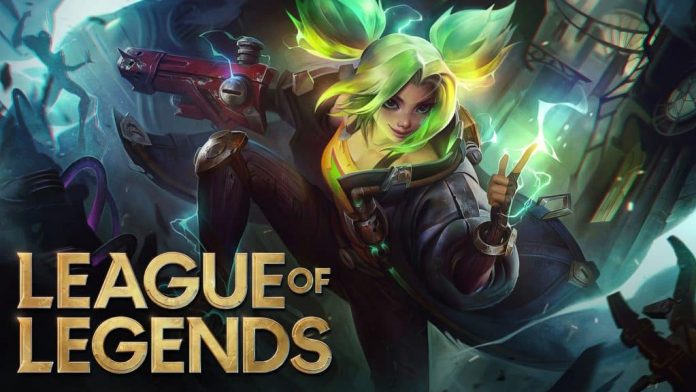 If you're the type of person that hears LoL and doesn't think laugh out loud but rather reminisces about your days in the arena trying to get around an overfed Yasuo, you clearly belong here.
Over the last few years, we've seen an explosion of great content from all the teams working at Riot Games. They've kept producing fantastic content for League of Legends with every seasonal rotation, they've made the game accessible for mobile with Wild Rift, and they've even spoiled us with one of the best animation series to hit Netflix: Arcane.
There is no denying that they are doing many things right, and it's crazy to think it all started with a small MOBA called League of Legends.
Riot Games have actively shown interest in expanding the universe of Runeterra (the world in which League of Legends is set) with various new games in multiple genres. So, what precisely is coming next from the universe of LoL?
Let's Start With the League of Legends Itself 
In 2021 Riot blessed every lane in the game with a new champion and even gave the mid lane two. It's fair to say that you had something to look forward to in terms of champion releases, whatever role you prefer. However, Riot said they would do it a little differently this year.
With the delay of Vex, we saw that pushing new content isn't always the best move. Sometimes it's much better to wait for the teams at Riot to polish the champion before they hand them to us. And they plan to do just that going forward. They've stated that their focus is not on hitting a quota for the year but instead on making sure that they release champions when they're ready for the world.
2022 started with a treat for the ADC lovers with electrifying Zeri, the Spark of Zaun. Her kit gave us many reasons to be excited, including the fact that her auto attacks count as spell attacks.
Following Zeri changes the typical approach of happy-go-lucky, goody-two-shoes support characters. With a release slated for the drop of patch 12.4, Renata Glasc will make her appearance. Then, we'll get our fingers over a 'terrifying' new jungler that certainly has some link to the void in the same way as Rek'Sai or Kha'Zix.
We've also seen an overly cryptic teaser for a different bot-lane champion coming this year in the form of an image of a bunch of hand signals. Maybe you know what it means?
Beyond the Rift for Current Projects 
As mentioned before, we've seen many games coming from Riot in the last few years. 2020 alone saw the release of League of Legends: Wild Rift for the mobile gaming lovers, Legends of Runeterra for those who love their collectible card games, Valorant for the thrill-seeking FPS gamers, and LoL Esports Manager on iOS and Android.
The year before that saw the release of Teamfight Tactics: Riot's answer to the auto-battler genre.
2021 also included games from Riot Forge in the form of Legend of the Ruined King and Hextech Mayhem. Their surprise releases were exceptionally well received.
While we can't say for sure what will happen to the games from Riot Forge, the games from Riot itself (LoL, Wild Rift, Legends of Runeterra, and Valorant) will continue seeing updates and support for the foreseeable future.
You can expect new champions, maps, mechanics, cards, and much more. Whichever game you love, you'll have your hands full with new content every year.
What Looms Far Over the Horizon for Riot Games 
The three biggest projects based on League of Legends yet to surface are still very much shrouded in mystery.
We know about Project L, Project F, and yet not even codenamed project.
Project L will see Riot Games stepping into the arena with Fighting game giants such as Mortal Kombat, Tekken, Street Fighter, and more. Still set in the League of Legends world, we'll see familiar champions such as Darius and Ekko line up to beat each other to a pulp in a round-for-round line fighting game. The little we've been shown looks fantastic, but we have no doubt it will still be a while before release.
Project F is a little more mysterious than Project L, with only a brief game showcase during Riot's 10-year anniversary video. Our – and the internet's – best guess is that it will step into the top-down isometric action-RPG genre similar to games such as Diablo or Grim Dawn. If this is the case, sign us up. However, we fully expect Riot to surprise us pleasantly in many ways with this one.
Lastly, we have the MMORPG from Riot Games, which we know is in development. We don't know much more than the genre and that it is indeed set within the League of Legends universe. We can also expect more from Arcane, with season two announced as in production.
The universe Riot Games built is massive and only expanding by the day. We're always looking forward to their next move, whether a minor update for a champion in LoL or a full game release out of nowhere.
They seldom disappoint.