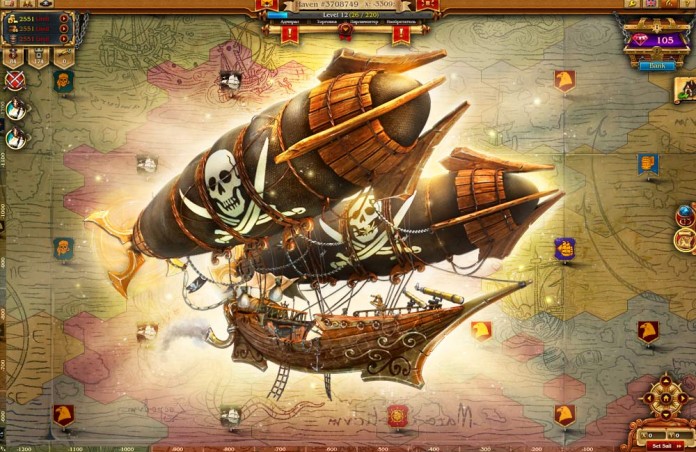 Pirates: Tides of Fortune is a free Massively Multiplayer Online Real Time Strategy (MMORTS) game where you engage into the exciting life of a pirate. You are the captain of your own ship and crew sailing across the chaotic seven seas in search of loot and adventure. Loot comes in various forms depending on your perspective. Rum, lumber, and, of course, gold are precious commodities that are sought after by all pirates.
However, the most precious currency in the game are Rubies. Rubies are special and powerful at the same time since they can be bought using real money and can affect a great many things in the game. The upside to this is that Rubies are not restricted to being bought with money only. This very important currency can also be acquired by playing the game regularly and completing a wide variety of tasks.
The game is flash-based and can be played on various networks and browsers. There is nothing to download and you don't have to worry about high system requirements. All you need to do is sign up and start playing.
Pirates: Tides of Fortune Features 
Free to play.
Highly competitive.
Only need browser with Flash to play.
You are the captain in charge.
Offers paid options with Rubies.
Rubies are bought in the in-game bank.
The purchase of Rubies can help you a great deal as you can buy production and construction increases as well as special units.
Rubies can also be earned for free by simply playing in the game and completing various tasks or by just playing the game five days in a row.
Offers several tutorial missions to help you get started.
Resource management.
You can build various buildings.
Can train your very own pirate crew.
Engage in bloodthirsty raids.
Completing the series of tutorials will get you both rewards and new crew members.