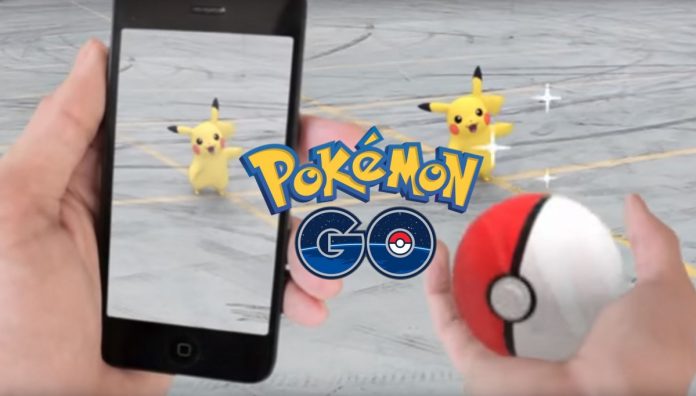 The world has gone Pokémon Go crazy! Everywhere you go you can observe masses of Pokémon Go hunters looking for the critters. More and more industries are looking into how they can incorporate Pokémon Go in their offerings or copy the catchy concept. The online casino games industry, always being at the forefront of the latest technological innovations are expected to jump on the Pokémon bandwagon.
Players are becoming ever more favourable towards virtual reality integration in their everyday entertainment. This has led to some online casinos, such as Guts, launching VR for players looking for that extra dimension in their casino fun. We predict that it is only a question of time before the first Pokémon Go themed slot is launched. Imagine scampering around landmarks in your neighbourhood on a Pokémon Go-like quest whilst spinning on your favourite online slots!
Another area online casinos are not planning to miss out on the Pokémon Go craze is betting, a number of online casinos that offer sportsbooks have added a variety of novelty bets associated to the augmented reality game.
Savvy bookmakers 888Casino have jumped the gun by releasing a Pokémon Go inspired betting game for its mobile players where players can catch free bets around football stadiums on matchdays. Players need to log into their 888Sport apps on a matchday and then follow instructions to find free bet locations or Pokéstops.
Pokémon Go commercialized
In case you're not familiar, Pokéstops are real locations where players can find different items to use in the game. These locations are randomly selected and could be at a bar, a park, a major landmark or even a land based casino. There are already several land based casinos such as Caesars Palace, dropping lures and offering drink specials if you want to enjoy time with Pokémon Go while you're in Sin City.
The success of Niantic's interactive Pokémon-catching, scavenger-hunt game has inspired companies wanting to get in on the Pokémon craze. The easiest way is for companies to associate themselves with the game by offering Pokémon Go-friendly incentives or hosting special Pokémon Go events. But there are already industries carefully researching ways to involve virtual reality elements into their products. Niantic did this by using the camera-phone to place a virtual Pokémon in the vicinities of the player.
Pokémon Go VR creates chaos in the real world.
The Pokémon Go craze has been mind boggling. After just 2 days Pokémon Go had over twenty-one million active users globally, quickly surpassing Facebook's mega-hit Candy Crush Saga which had 20 million active users at its peak.
In Scandinavia the Pokémon Go phenomena has received more media coverage in August than the US election! This is mostly due to the amusing and sometimes very dangerous situations hard core Pokémon Go hunters find themselves in.
The Icelandic population has founded a new national sport running around for Pokémons. Even the tropical paradise of Barbados has not been unaffected by the craze. Take for example US designer Boon Sheridan's experience of the dizzying effect of Pokémon Go. Sheridan noted that people suddenly began to gather around his fence with a sea of selfie-sticks and mobile phones in the air, and traffic in the area rose from nowhere. It would appear that his home had become part of the new game. "Living in an old church means many things. Today, it means that my house is a Pokémon Go-gym. Fascinating" he tweeted. The "gym" in the game is a place where Pokémon destroyers take their creatures to give them exercise.
It remains to see how long the Pokémon GO fad lasts before it fades, but the technology and more importantly the concept is here to stay.