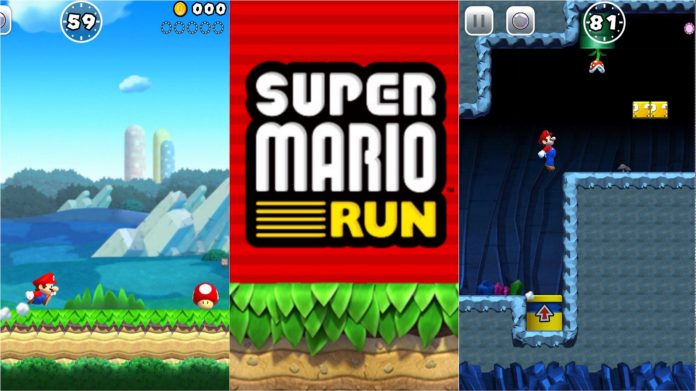 With every passing year comes even better mobile games. And 2017 is no exception, having seen impressive game releases so far – and we're only halfway through the year!  Here's a rundown of the most popular 2017 mobile games.
Crashlands
Crashlands hit the market in 2016 and has already become a massive success. This Android game features an intergalactic trucker who crash lands on a planet in outer space, and players must survive by exploring the planet, building a base, collecting items, and saving the world from evil. The game has an RPG style of gameplay to keep you entertained for hours. Crashlands costs $4.99, but doesn't require any in-app purchases.
Buffalo Jackpot
You could call the Buffalo Jackpot the 'Greatest Hits' album of fun games. This free app features all the most popular games like bingo and more all in one app. Developed by American Gaming Systems, this mobile app requires no real money deposits, so you can play all your favorite mobile games risk-free. Players start out with 1 million in game money, and earn more game money by playing or by spinning the bonus wheel, which is made available every four hours. The Buffalo Jackpot app also has live events and tournaments for an interactive gaming experience. After developing your strategy, you can put your skills to the test with real money mobile casino games and possibly make some cash in your free time.
FIFA Mobile Football
Sports fans love this soccer app from FIFA (based off the hit console game series), easily making it one of the most popular apps of this year. With this app, you can build and manage your team, play football games, and come back every day for regular updated content. This streamlined app only takes up 100 MB of space, meaning it can easily run on your smartphone without taking up too much space or crashing it. Mobile users can purchase FIFA mobile at both the Google Play and App Store.
Pokémon Go
The Pokémon Go app, officially released in summer 2016 but still going strong in 2017, has been downloaded over 650 million times, making it one of the most popular games for two years running. TechCrunch named it "Best App of the Year" and The Game Developers Choice Awards gave the app the "Best Mobile Game" award. To play, you explore the area around you to find and catch Pokémon. Your phone vibrates whenever a new Pokémon appears nearby, and then it's time to catch it! As you collect more Pokémon, you increase your level so you can catch more powerful ones. It's a real-life adventure!
Super Mario Run
Everyone's favorite Italian plumber is back in the latest Mario game for mobile. Available at iTunes and Google Play, you can download the app for free to try out all three game modes before purchasing the full version. The beauty is that it plays just like the console games you know and love: in the World Tour mode, you travel through worlds to rescue Princess Peach. In the Toad Rally, you compete against friends to get the highest score. Finally, in the Kingdom Builder, you gather coins and Toads to build your own kingdom.
Mortal Kombat X
Fight like a ninja in the Mortal Kombat X mobile app! Developed by Warner Bros, this new installment of the Mortal Kombat series is completely free. Players fight by tapping fast on their phone screen, controlling their fighter and destroying their competitors. The mobile game includes MK veterans like Scorpion, Sub-Zero, and Kitana, along with some fun new additions to the game.
With so many amazing games in 2017, one can only guess what kind of incredible mobile gaming apps are yet to come in 2018!