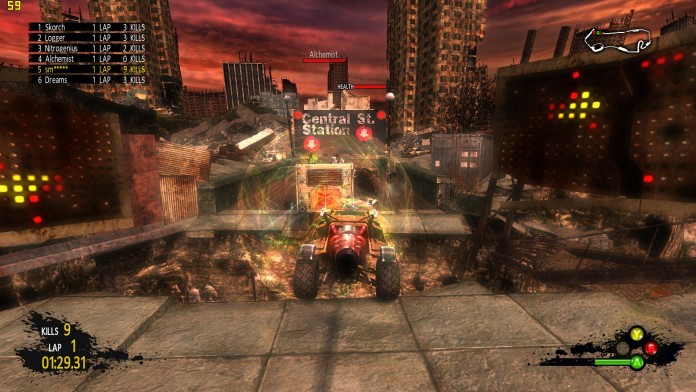 Post Apocalyptic Mayhem lets you race and battle heavily-modified vehicles through numerous breathtaking tracks and lay waste to other racers in over-the-top vehicular mayhem. You can use special vehicle abilities to cause spectacular destruction to enemy cars as you fight and speed to victory. You'll experience remarkable speeds, hilarious and violent weapons, reinforced vehicles and various exhilarating tracks. The game offers various intense race modes to allow you to showcase both your driving and battling skills. PAM features an accessible physics-based driving model that allows you to sense the immense speed of all the post apocalyptic vehicles as well as feel every bone-jarring impact from both weapons and the tracks. Play single-player or battle up to five friends in online multiplayer mode.
Post Date: 22:10 28-11-2014
Rating: 10
Author: FrendlyLeBlanc
Comment: This game is looking great. This is not classic racing game because here you have weapons and abilities. Near all this graphic is really cool…
Recc to all 10 🙂
Post Date: 19:17 28-11-2014
Rating: 8
Author: arZ
Comment: Post Apocalyptic Mayhem is a racing battle game. You are controlling a special car with different abilities to cause special damage to enemies. You can play multiplayer or singleplayer mode. Cool graphic and the game is really good.
I rate it with the note 8/10!