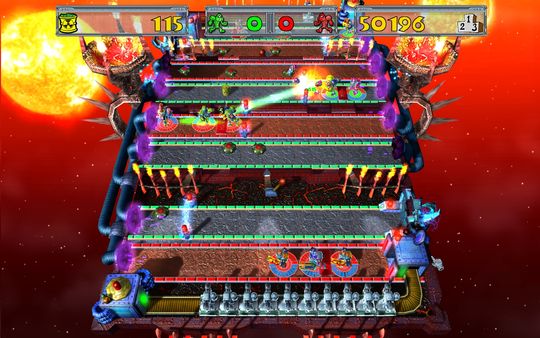 Power Of Defense provides a new strategy and defense mix game experience. Defend your world from upcoming evil and oil-smelling robots. They come from the platform between both parallel universes you have to fight on by producing own robots to send them back to their native world.
Post Date: 19:22 28-11-2014
Rating: 6
Author: arZ
Comment: Power of defense is a strategy game, something like tower defense. You need to defend the world from different robots, producing your own robot with special abilities. The graphic is nice but the gameplay is not so interesting. I rate this game with a note 6/10!