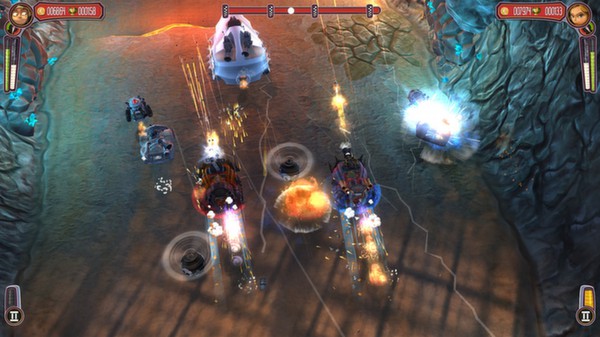 Race, Ram & Blast! Pressure is a unique combination of breakneck racing-action and arcade styled shoot'em up in a steampunk world filled with crazy characters and funky humor. As Morgan jumps into the river to take a refreshing bath, he lands hard and dusty: The river has vanished!
Post Date: 19:26 28-11-2014
Rating: 8
Author: arZ
Comment: Pressure is really funny game. Its a combination from racing, shooting with some comedian characters in the game. Really nice combination with a cool graphic and sound effect. Recommended this game for all really lovers. I rate this game
with a note 8/10!
Post Date: 20:40 22-04-2014
Rating: 8
Author: Mordekaiser
Comment: Pretty fun game worth the money yes worth your time yes the graphics are great only things that could make it better are more players and more updates and it being free