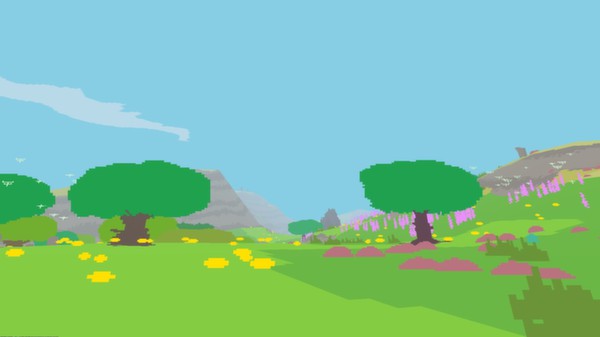 Proteus is a game about exploration and immersion in a dream-like island world where the soundtrack to your play is created by your surroundings. Played in first-person, the primary means of interaction is simply your presence in the world and how you observe it.
Post Date: 21:36 29-11-2014
Rating: 2
Author: FrendlyLeBlanc
Comment: I never tried this but looking bad… Graphic, gameplay all is bad..
2
Post Date: 09:25 29-11-2014
Rating: 3
Author: arZ
Comment: Proteus not a game that i like. Its a frist person game and the primary means is to presence the world how you see it. Graphic is bad, and the game play is not so interesting. I rate it with a note 3/10!
Post Date: 16:56 10-10-2014
Rating: 4
Author: brankomiljus20
Comment: Graphic is bad, all singer color no specific details, but music and sounds are good. U can interact with environment (if u chase animals they will run away from u..), very low No of objectives. Just need to wonder around.
Post Date: 20:39 22-04-2014
Rating: 10
Author: Mordekaiser
Comment: Really good game great audio stunning graphics and nice gamplay there is alot of green in this game its not stressful to looks at but it makes you happy well playing it 😀 10/10