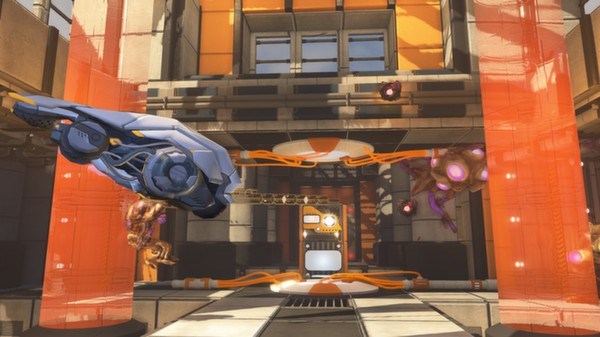 Retrovirus is a six degrees of freedom shooter which sends players into the depths of a computer on a search and destroy mission against an invasive virus. Retrovirus is being created by Cadenza Interactive, the indie studio behind the popular tower defense game Sol Survivor.
Post Date: 21:19 12-01-2015
Rating: 7
Author: altot
Comment: In Retrovirus you are the pilot of a ship that is sent inside a big mainframe to eradicate viruses. The game is very much like the games in the Descent series as it uses tight spaces and a six-axis rotation and move style. The game comes with a single-player campaign and lots of multiplayer options including co-op and hot-seat.
Post Date: 14:30 30-11-2014
Rating: 7
Author: arZ
Comment: Retrovision is a game with great graphic. Its put a player in to the depths of computer to fight against different viruses. I rate this game with anote 7/10! Recomended it for all "space" games lovers, and its not so hard to play. Easy to learn!