Twelve Sky
Review Directory Intro ...
Want to know what other gamers are saying about an online game that you are interested in? Good because this is where gamers can give their opinions about different types of games such as Online RPGs, MMORPGs, Online Shooters, and Free Games.

If you don't want to leave a review, simply click on the link or the screenshot on a game's review page to go to its website.

Signing up is free and allows you to review games, post in the forums, and submit games for review. The forums allow you to ask questions, share tips, and discuss games after you have reviewed them. Let your opinions fly !.!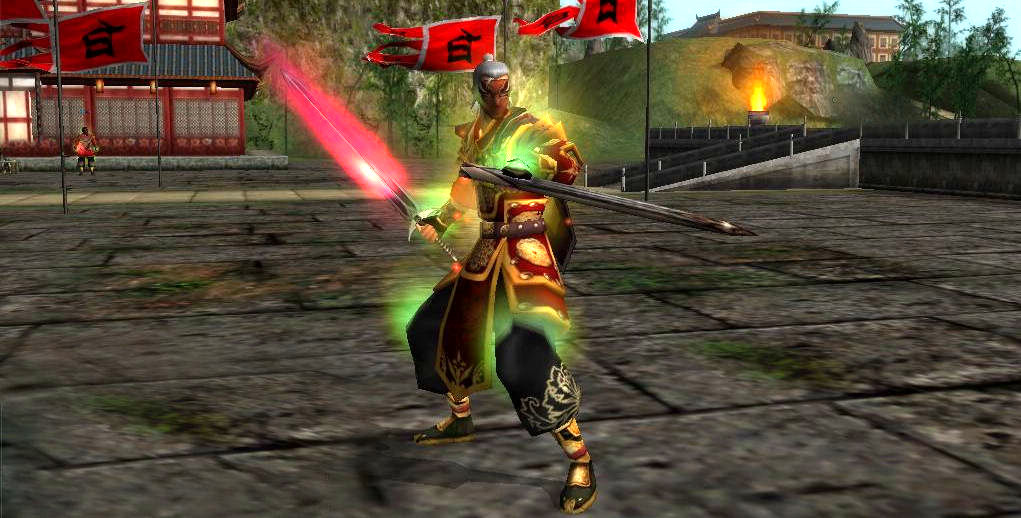 Twelve Sky is an oriental style, martial arts based Massively Multi-player Online Role Playing Game (MMORPG). Located in ancient China, Twelve Sky puts players in the middle of an age old conflict between three warring factions. Choose your side in a quest for honor and power. Wage a never ending battle to obtain ancient holy relics that will help destroy all that oppose you.

Total Rating: 6.30
Reviews: 10
Review Archive
Post Date: 06:27 25-01-2009
Rating: 5
Author: Aaddron
Comment: Twelve Sky is a martial arts based MMO based on an oriental fantasy theme of middle-age China. It a unique concept considering how little martial arts MMO there are. It was dubbed a fast paced game that's friendly to veterans and new players alike.

Well that said I found some of the clams above false. A fast paced game 12sky is not, I found the game grind heavy and repetitive. I found leveling slow and boring at higher levels. Does that sound like a fast paced game?

"Friendly to veterans and new players alike." Um... no direction and endless amount of bots spamming the chats is friendly? From the second I logged in the chat was flooded with spamming bots. There was no icon/arrow/pop up pointing to where you should start. There is one NPC by where you start and it doesn't tell you anything *sigh* so your stuck trying to figure out the game on your own.

Once you find an NPC in the open cities, too open in my opinion, the real fun begins. Repetitive quest and lots of grind! Honestly the grind isn't to bad in the beginning but like every game gets worst.

Now lets go back to them bots in the chat... yup still spamming *sigh* is it really that hard to ban these guys? It basically kills the community, you can't say anything because it's off the chat within 3 seconds making it almost impossible to communicate.

So no community, repetitive quest, no direction, and heavy grind. It sounds amazing! Oh by the way no WASD movement either, it's all point and click! I love this game!

Ok onto the good stuff. The sound! The sounds in this game is good not great and is about the best thing in the game. The world is big which is a plus but it's a little to open which makes it look like a landscape with trees dropped on it instead of a "real world". The animations in this game are well done but I think the lack of graphics ruins the flow of them and makes them look worst than they actually are.

Overall Aeria Games needs to wake up. They could make this game a lot more enjoyable by just making a commitment to keep bots to a minimum and adding WASD movement but don't get me wrong it needs a lot more than that and until they start to show some progress I can't give this game anymore than a 5.

Post Date: 18:56 23-01-2009
Rating: 9
Author: Orange237
Comment: I give this game a 9. The game is wonderful and has a great pvp system. I agree with Cmor all the way. The game is fun but one problem may be too much grinding. Overall the game is fun and very exciting. The Staff is friendy so this is why i rate this game a 9

Post Date: 21:48 18-12-2008
Rating: 9
Author: cmor
Comment: Twelve Sky is a great martial arts MMORPG if you like PvP and lots of it. I disagree with Dalto. I have only postive experiences with 12sky's GMs. The Christmas giveaway with GameOgre has been fun :D. I am only only taking a point off for the grinding that was mentioned.

Post Date: 00:06 17-12-2008
Rating: 10
Author: SethSugiya
Comment: Great game. But alot of grinding. [:

Post Date: 05:47 02-12-2008
Rating: 0
Author: dalto
Comment: customer service -10 on a scale of 0 to 10 all they care about is getting your money nothing more nothing less if i could rate this as a -10 i would instantly
waste of time total piece of ....you know the rest if you decide to play this pray to god you never have an issue it will not get solved in your lifetime or the gm's will nicely tell you to take a long walk off of a short cliff. i pray this saves some time from anyones life.

Post Date: 01:08 21-06-2008
Rating: 7
Author: rspade
Comment: I disagree with some of the previous reviews saying that this game is a grindfest. Once you reach level 30 (took me about 2 hours of gameplay, but it might vary for different weapons, ranged characters take longer for example) you can enter into awesome PVP arenas. Basically there is a battle for your level range about every hour, and once you reach level 70 you can enter a warzone that is always open where you can fight other factions all day if you want and even invade their lands. I'd say that after level 90 it gets to be a grindfest if you want to reach a higher level.
What made this game a "7" rating for me wasn't the grinding or gameplay or anything like that. I recently reached level 117 and I didn't mind putting in the time and effort to get there. What sets this game back for me is the reliance on a gambling system: basically to make your weapons and armor stronger you can enchant them, but its always a gamble and depends on "luck." So you can get to high level and get great equips, and try to enchant them better and wind up lowering their potency by a lot. It's a very frustrating system and it's sad that you only really find out how bad it is until high level, since no one has the money or need to enchant low level items. I'd warn anyone who is thinking of starting the game or has just started to seriously consider that before they continue, since this is one of the only games I know of where you can go from having a great weapon to something a half to two thirds its effectiveness and be 20 million silver short for trying.

Post Date: 01:23 21-04-2008
Rating: 6
Author: jjdragon60
Comment: its ok, but it has rather not so reallife grafix and ia a grindfest. i quit it, but try urself and decide

Post Date: 17:28 02-03-2008
Rating: 2
Author: Amos
Comment: hmm this game is a grind fest just grind grind grind, looks and feels like 9 dragons, which is better I thought, if you dont wanna spend all the time grinding then dont bother with this game

Post Date: 15:36 28-02-2008
Rating: 7
Author: Allanthepk
Comment: Well allow me to say this but this game is great till ur lvl 90+ especially after 100 nothing but grind. GRIND GRIND GRIND. only thing that made me play till i was lvl 107 was the sweet pvp but pvp was only sweet cus I was 107 and not to many people to take me out so my advise is if u play this game and u dont wanna be bored fast and get your but kicked all the time stay at any lvls below 90 but i found a new game way better than this.

I suggest everyone to play the game called Cabal online. It's finally out for us Americans u can find it on ogplanet.com. Best of all Cabal is a game worth going to the max unlike 12 sky


Post Date: 11:41 19-11-2007
Rating: 8
Author: yeas123
Comment: Maybe it won't be fit for others , but to koreans it was quite a good game 2~3 years ago