Loreaon
Review Directory Intro ...
Want to know what other gamers are saying about an online game that you are interested in? Good because this is where gamers can give their opinions about different types of games such as Online RPGs, MMORPGs, Online Shooters, and Free Games.

If you don't want to leave a review, simply click on the link or the screenshot on a game's review page to go to its website.

Signing up is free and allows you to review games, post in the forums, and submit games for review. The forums allow you to ask questions, share tips, and discuss games after you have reviewed them. Let your opinions fly !.!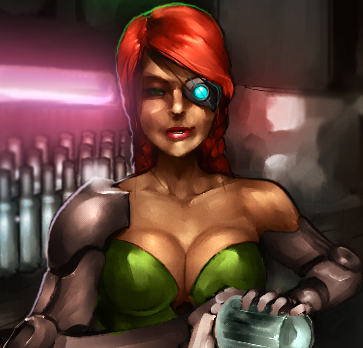 Loreaon is a free, browser based game. A growing community, fair and balanced gameplay, build your character, level up, get stronger, obtain jobs, quests and a lot more!

Total Rating: 9.05
Reviews: 64
Review Archive
Post Date: 07:20 23-02-2014
Rating: 0
Author: mmowiz
Comment: who still plays this game? i dont!

Post Date: 03:35 09-06-2013
Rating: 0
Author: Webber
Comment: Is the gameplay being updated with no content? Is there a remotely good reason why it should be in Go's top ten? I think not :(

Post Date: 21:01 07-05-2013
Rating: 7
Author: buzzsaw
Comment: Better game than it looks! I will agree with Sheldon that its unique xD.

Post Date: 18:28 18-03-2013
Rating: 0
Author: Webber
Comment: Does not deserve such a high score! Does anybody still play??

Post Date: 14:13 13-05-2012
Rating: 10
Author: sheldoncooper
Comment: Fun and unique. Im hooked!

Post Date: 09:30 04-03-2012
Rating: 9
Author: dantabletennis
Comment: Great gameplay system graphics are quite nice, with certain aspects you could review well, and it has a nice little community who are willing to help! This is a great game :) It gets a 9 from me!

Post Date: 05:25 01-03-2012
Rating: 8
Author: mmowiz
Comment: loreaon is a small browser rpg that deserves more recognition. it makes up for basic graphics with good gameplay and a close community.

Post Date: 23:51 26-02-2012
Rating: 8
Author: gamegenre
Comment: Loreaon, a free online browser based MMORPG (Massively Multiplayer Online Role Playing Game)that offers a lot of conventional fun of character building, professional training, competition, social connection, new weapons and armor, and other unique features to excite gamers of all styles and desires.


8 FOR THIS GAME

Post Date: 17:35 26-02-2012
Rating: 7
Author: logen9
Comment: Loreaon is not bad for a free browser game or as a mech warfare game. Customization is better than most browser games since your gear affects the way you look. I give it a 7 for now.

Post Date: 19:43 27-12-2011
Rating: 10
Author: croid
Comment: I have played many browser based games. This one is by far the beat one. The game is fair enough to where you don't have to pay the game staff looks out for all people in the game. There is always something to do! Sucha variety! I highly recommend playing this game you will find yourself addicted immediately!

Post Date: 06:55 10-12-2011
Rating: 9
Author: Relinos
Comment: Quite an enjoyable game. Plenty to do and see. Funny and witty like Spiral suggested. Although I think a 5/10 is a bit low for Loreaon.

From what the main manager on their has said, it seems the game is run by a company. So at least I know it wont just shutdown tomorrow.

Free accounts have quite a bit of freedom. More than I have experienced on other games that claim to be free to play.

For a beginner, it may seem that Loreaon is a 5-10 minute game per day. But if you take the time to read-up and explore, you'll soon find yourself hooked on there for hours. I think that's what I like best: you can logon for a few minutes, or hours, and still accomplish something.

From what I can tell, the game is also balanced, so that new players have a chance at catching up to long time players. Although you cant catch-up all the way, and that's normal.

The game does have a store, where you can purchase Subscription time, and other micro-transactions. Price-wise, its actually quite cheap, and the fun factor you get out of it is quite high.

Despite what others have said, you can actually do a lot without having to spend a dime. I played for a while before subscribing. The perks are worth it, and I enjoy supporting the game.

Staff are friendly, and the community overall is nice. There is an in-depth Game Guide/wiki, and a starter Tutorial for new players.

Overall, I recommend this to pretty much anyone!

Post Date: 18:49 07-12-2011
Rating: 5
Author: Spiral Storm
Comment: Well...I've been playing Loreaon long enough to be able to write this review about it. And yes, it's not perfect. In fact, it has it's ups and downs. Anyway, here's the tag line:

Loreaon...A witty combat browser game set in the future, where humans, aliens, and robots attack each other. For what reason, I do not know. But if you're looking for the future, then look no farther! Cause the future is on Loreaon! The pros and cons of this game are shown below...

Pros...

1: The ability to choose between humans, aliens, and perhaps robots and customize how they look. Honestly though, I think the aliens look way cooler than the humans or the robots.

2: The ability to choose and train on a career between several interesting choices...Mining, Space Mining, and Engineer are to name a few possible career paths. Now, I have not become a professional in my chosen career yet, but the training can be done very quickly (Only 1 click per day earns you job experience very fast!) or you can do it the slow and hard way, which I do not recommend.

3: The ability to buy clothes for your character and change how they appear to the rest of the community is awesome. Although the numbers and types of clothes you can buy is limited unless you pay Platinum or are a Premium member.

4: The game it funny and witty. Let's face it. The people who made this game sound pretty young and hip. And yes, this is a good thing. One of the most fun places for me to go to is the bank because it shows a person trying to rob the bank and there's a security robot standing right behind them. Gosh! And the robber doesn't even notice it!

5: There are plenty of things to do, even if you're not wanting to pick a fight with someone. You can work out at the Bozon Gym or study at Loru University, pick up some extra cash at the Financial Aid Office, or chat it up with your clan, if you're in one.

Cons...

1: The only way to level up in this game is by attacking other players. And I don't know how other people feel, but I am not fond of a game which is so heavy on player versus player. And this is for 2 reasons...1: You are likely to be attacked by someone if they are friends with someone else you attacked. 2: You are likely to be attacked by someone anyway, regardless of whether you choose to attack people or not. But since you must attack people in order to level up, there is really not much choice to be had here.
And speaking of leveling up...

2: It is pretty hard to level up. Especially considering the maximum level on this game is 250 and I am only level 18. Yes, I have good stats and good armor/weapons (I think) but I found myself having to attack people at least 5 levels below me because I kept on getting owned every time I tried to attack someone around the same level as me. It's kind of crazy if you ask me...

3: Free players are limited as to what they can do throughout each day in Loreaon. They can fight, earn money, try their hand at the Meka Arena, exercise, or do something else, although each of these things has a limit which usually doesn't last longer than a couple minutes, so if you want to play this game throughout the day, do not count on it because like most Browser games, every action you make only takes a couple seconds at most and then it's done. Plain and simple.

4: Yes, it's fun to have a career path, but let's face it. I am not a professional yet and I've been taking classes since they very beginning. And lots of them! Also, I forget how many classes you need to have in order to be called a professional. Although, I assure you, I am far from it. Furthermore, again, you are limited as to how many classes you can take in a day, unless you have premium or Platinum.

5: There are not a lot of quests to be had in this game and those that exist are hard to find. Now again, I don't know how other people feel, but I tend to enjoy a game more if there are quests to complete or objectives or even achievements. Especially if they offer sweet rewards upon completion. Also, there are holiday items you can collect, but unlike most games which have holiday events, you actually have to pay real money in order to get them.

Misc...

1: Making money-5 out of 10. It's not hard to make money around here, but it's certainly not easy either! And whenever I make money, I tend to gradually save it up in case there's a really awesome but expensive item I need to buy.

2: Community-6 out of 10. The way the community acts in a game or on any web site is very important and it reflects how positive or negative the game or web site is. The community of Loreaon is friendly of course, but do not expect them to hold your hand or help you out with everything. Yes, I happen to be in one of the best clans in Loreaon, but they are asking a lot just to keep my place within their ranks and what they require is just a little to much commitment to make on my part.

3: Karma and activity points-4 out of 10. You do not gradually earn Karma over time like you would on some other games or through buying premium with real money...No. Your Karma on this game is controlled by other people and they can modify it as they see fit. Not the best way to have Karma in my opinion. And as for activity points, you can earn these every 3 hours when you log in during the day. Of course, you can use these points to earn money, determination, confidence, experience, and even Karma. The downside to this is...If you do not use your daily activity points (And you can get up to 5 in a single day), then you lose them all and have to gain them all over again. And you can only get 1 every 3 hours and only if you log in.

Overall Score-5 out of 10. There is no such thing as a 'Perfect Game' and Loreaon, though quite good, is far from being a perfect game in my opinion. In fact, other than what I've stated above, I think this game is a little to much over-hyped and it's not quite all it's cracked up to be. But it's still a good game to play if you're bored.

Post Date: 01:10 03-12-2011
Rating: 10
Author: Herbalised Mind
Comment: A fantastic Game. Alot of everything to suit everyone. Whether you want to one of the best fighters, or you may enjoy the more economical side of things and strive to be a wealthy entrepreneur. You'll find your niché amongst this community!

Post Date: 23:28 29-11-2011
Rating: 10
Author: kikas
Comment: Fantastic game! I'm enjoying the social side of the game now.there seems to be three girls to every boy in there! bonus!

Post Date: 20:34 06-11-2011
Rating: 10
Author: Monetarism
Comment: Very cool game! Awesome quality, gameplay and depth. Something for everyone.

Post Date: 04:43 24-10-2011
Rating: 10
Author: elsbeththeharper
Comment: Loreaon is a multifaceted, game with a variety of different goals, tasks, quests and skills. The owner of this game does 1 thing that is unique amongst online games though. He actively programs in accessibility options for blind users. While not every feature of the game is totally accessible, Kovo works hard making more an more of it playable for the blind community. Sighted or blind, there is something in Loreaon for everyone.

Post Date: 21:40 17-10-2011
Rating: 10
Author: Taurean
Comment: 5 stars....I play a lot of games that claim to be addictive, but this one Loreaon lives up to it's name....Perfect perfect game. Once other people sign up, other games they play will be history...

Post Date: 19:48 15-10-2011
Rating: 10
Author: MagnumX
Comment: Probably the best browser based game I have every played! Not so much to do that you can't catch up to longer term players, yet complex enough to keep you entertained for hours.

Post Date: 04:52 15-10-2011
Rating: 10
Author: maniche
Comment: Addictive and easy going. Admin are insanely nice and helpful. A good base of players and the game is still building. A must play!

Post Date: 19:38 14-10-2011
Rating: 10
Author: Mozzy
Comment: Great addictive and easy to play game that will keep you occupied throughout the day but is not time consuming. You can build your character to become a powerful battler or as a merchant that controls the markets. With the possibility to manage multiple accounts you can explore the different aspects of life in space as an engineer, miner, space miner, weaponsmith or in many other professions. Diverse daily quests and many unlockable achievements will keep your daily routine interesting and fun. Competition between players and Clans adds to the fun of the game. The friendly community in the game make the active message boards and chat even more enjoyable. Thanks to the quick responding and friendly staff non of the problems that you might come accross will remain unanswered.

Post Date: 14:55 14-10-2011
Rating: 10
Author: Curtainman
Comment: Great game and well deserving of it's "Game of the Week" rating. I spend way too hours playing this addictive game daily. Lots of great players and staff. Come on over and join the party.

Post Date: 18:10 13-10-2011
Rating: 10
Author: se7en
Comment: Great game, really addictive with loads to do and fantastic forums without idiots spoiling them. The staff are fab and approachable.

Post Date: 13:19 13-10-2011
Rating: 10
Author: Curtainman
Comment: Great game with a very caring and attentive staff. They work to make the game even better than it is on a daily basis. Once you start playing this game it is very hard to not come back every day to better your account and talk to your guild mates and other new found game friends. Give this game a try but be ready to join the fun and stay on as a regular player.

Post Date: 05:46 13-10-2011
Rating: 10
Author: Brenkill
Comment: A great game with many differnt tasks to do. Will always keep you from being with all the batting, selling, and message boreds!!!!

Post Date: 00:19 13-10-2011
Rating: 10
Author: AmericanEgo
Comment: Excellent game. Friendly game staff. Game is updated regularly and is always free of bugs. The game has many ways of playing for many different types of players. You can battle, gather, quest, ect.

10/10 in my books.

Post Date: 05:02 12-10-2011
Rating: 10
Author: ReoPolka
Comment: You will not be disappointed, play now!

Post Date: 00:37 12-10-2011
Rating: 10
Author: TakeTWO
Comment: See for yourself, sign up today!

Post Date: 00:33 12-10-2011
Rating: 10
Author: zaggs
Comment: I have recently found this site and have found the game very addicting. The staff is friendly and easily able to communicate with them if you need help. I highly recomment this game to anyone.

Post Date: 23:42 11-10-2011
Rating: 10
Author: riptide
Comment: Fun addictive game with a great social aspect.

Post Date: 17:04 11-10-2011
Rating: 10
Author: Mila
Comment: Great game! Fun and friendly atmosphere!

Post Date: 15:45 11-10-2011
Rating: 10
Author: kikas
Comment: played again today and enjoyed even more!! Think i'll be visiting this game often!!

Post Date: 13:29 11-10-2011
Rating: 8
Author: jetteh22
Comment: This game is pretty good! I generally play while I'm at work and whenever I'm bored at home and it really does help the time fly. There is almost always somebody on to chat with and the community is very nice and helpful for the most part. Simple to start with a fun beginners tutorial and complicated to the point where it keeps you interested and wanting to play more but not overly so. There are a lot of things you can do to increase your play time including battling, working for your profession, searching for treasure in mazes, multiple quests in multiple areas and trying to get all of the achievements. Very addictive!

Post Date: 12:49 11-10-2011
Rating: 10
Author: Solitude
Comment: simply amazing and very addictive... a def. must play game...

Post Date: 10:59 11-10-2011
Rating: 10
Author: Dark Mysty
Comment: Absolutely awesome! What more could you ask for! Free game with the option to purchase extras. Extremely addictive game. Staff always around to answer your questions as well as a very friendly community. Continuous updates to keep you on your toes and they are all for the best!
Given half a chance, I'd rate the game 11/10

Post Date: 08:59 11-10-2011
Rating: 9
Author: Loreaonflame
Comment: If you never want to get bored and want to be constantly entertained sign up to this game. Not only has it got a great and entertaining non-trolling community the game staff involve the players in game development and are very approachable. They also remember that the primary reason that we all log on is to have fun

Be Warned - this game is very addictive. New players can learn the ropes quickly and have a real chance of success in the rankings which means that you do not have had to have played since Loreaon began to make your mark.

Give it a go - remember the name LOREAON

Post Date: 04:25 11-10-2011
Rating: 10
Author: Looney
Comment: Great community and dedicated game owners. Always making new new improvements and expansions to the game.

Plenty to do to keep you busy with a wide range of skills/professions to work on or battle your way to the top against other players. Join and try it out.

Post Date: 03:45 11-10-2011
Rating: 10
Author: SamLosgow
Comment: Super fun and addicting, these reviews dont lie!

Post Date: 01:05 11-10-2011
Rating: 10
Author: Picklesquirrel
Comment: Loreaon is pretty addicting, but if you're a lazy squirrel like me you'll have trouble finishing all of your daily activities on there. The forums and chat rooms are full of nice people willing to help if you need any. The game play is great and trying to keep up in the rankings is pretty fun.

The game is constantly updated which keeps everything interesting. There's always something new you can play around with. Loreaon even works pretty well on mobile phones which is a huge plus for people who are on the go.

The staff on the game are extremely friendly and approachable. The game manager himself is very approachable as well, and is quite active in that chat room and forums which is nice. You don't always see that when playing games. All suggestions made on the game are considered as well, which is great.

Loreaon is pretty easy to learn and get the hang of quickly. There's even a helpful tutorial which will make everything a breeze for new players. There is an extensive help files area that will answer basically anything you want to know. It can be found here: http://wiki.loreaon.com/index.php/Main_Page

When you first start playing the game, you should choose a profession as soon as possible. Good starting professions are herbalism, mining, and space mining. If you want to earn money earlier on, mining is the way to go, as a lot of the lower level ores sell for a good amount on the marketplace. If you don't mind waiting a little bit, then choose herbalism or space mining. Of course, you can have up to 10 characters under one account, so you could use all three and then some!

All in all, Loreaon is a very fun and addicting game that will keep you busy for awhile.

I hope to see you around!

Post Date: 22:45 10-10-2011
Rating: 5
Author: kikas
Comment: Hey!! Not at all bad!! Spent a good while reviewing this game and found it hard to put down!! Its simple and fun to play but complicated enough to keep you interested.ALL in all well worth a visit!


Post Date: 21:49 10-10-2011
Rating: 10
Author: JD95
Comment: Immense game that you'll become easily addicted too! I love it! The game has a great thriving community that can entertain you for hours, but if your not into chatting, the game play is second to none! For a new browser-based game, all game staff seem very approachable and are generally very friendly and always willing to help.

Its certainly a game i'd reccommend giving ago with an open mind.

Post Date: 21:13 10-10-2011
Rating: 10
Author: Swan
Comment: Great community and dedicated game owners. Always looking forward to new updates and expansions to the game.

Plenty to do to keep you busy with your downtime while at home or work. Join and try it out, you will probably end up hooked like the rest of us here!

Post Date: 20:39 10-10-2011
Rating: 10
Author: Konfucious K
Comment: Having played text-based and browser games for nearly two decades, I had the good fortune of stumbling upon Loreaon. An uncharacteristically (for the internet) friendly and welcoming community goes to compliment the level of depth this game has in features. Mag'Nar City (the main but not only area of play) has enough activities to keep the most hardcore of gamers busy. But even that is just a small part of what is currently available, possible and planned for the future. There is something for everyone, and if you find something that isn't, the friendly staff will strive to accommodate you in such a high level of Customer Service that is rarely heard of in this age of sub-standard and diluted "game services" on the net. But why listen to me? Register and see for yourself. 10/10.

Post Date: 20:02 10-10-2011
Rating: 10
Author: Curtainman
Comment: This is a great, very addictive game. Can't wait to play every day. The staff works very hard to keep the game current and they are always adding new fun things to do in the weekly upgrades.

Post Date: 19:51 10-10-2011
Rating: 10
Author: xSandy
Comment: Great game! Staff and community is very friendly and helpful. Game itself is awesome, there is always something to do here.

Post Date: 17:52 10-10-2011
Rating: 5
Author: Haro
Comment: President of game is a decent guy.

Post Date: 16:54 10-10-2011
Rating: 10
Author: Andy!
Comment: Great game with awesome staff. It seems like someone is always on if you have a question. The game play is good enough to keep me busy but the thing that keeps me on the site the longest is the people. Not only are the people great but also positive!
I suggest everyone tries it

Post Date: 14:11 10-10-2011
Rating: 10
Author: Daniel2011
Comment: Loreaon is a very good game if you give it some time to explore it and understand how it works. It exist of a growing community wich is very nice to new players and staff wich takes care of you and interact with their players.
The game constantly improves and it is very addictive.
I recommend this game for everyone, either you want to compete for the strongest player, if you want to gather materials to sell to become the wealthiest or just want to log on a place and be social.

Give it a try and decide for yourself! :) Good luck!

Post Date: 11:26 06-10-2011
Rating: 10
Author: QuackQuack
Comment: Great game it has enough depth to keep you entertained for hours, while being simple enough to start playing in minutes.
Battle other players, complete quests, gather items, craft gear, barter on the markets, speculate on the stock market, design and sell custom characters, gamble in the casino, play the in the arcade. Or if you just want to chill in a friendly environment Loreaon's active boards and chartrooms have a place for you. This game is a real must try, but be warned it's addictive!

Post Date: 02:40 05-10-2011
Rating: 10
Author: xanthia
Comment: What an awesome game. Easy enough to learn quickly and engaging enough for long term interest. But the best part is the people. Admin and staff are involved, accessible and responsive everyday. Players are always friendly and helpful. A great community to be a part of.

Post Date: 01:02 05-10-2011
Rating: 10
Author: psaltery
Comment: Interesting, varied, stimulating. Meet people from all over the world in a very positive atmosphere. The game itself forces you to think; no mind-numbing point and shoot.

Post Date: 20:41 25-06-2011
Rating: 10
Author: DarkBear
Comment: Awesome game, Great community environment.

Helpful staff who listen to everyone's insights and try to cater to everyone's individual tastes and keep everyone happy.

The game contains many features and will keep you entertained for more than just a few clicks.

Post Date: 10:04 23-06-2011
Rating: 10
Author: valiha
Comment: 2 thumbs up

Post Date: 23:18 19-06-2011
Rating: 10
Author: Magiver
Comment: Friggen AWESOME! Never played a browser game that is this in-depth

Post Date: 01:41 24-05-2011
Rating: 10
Author: gg88
Comment: At first it may seem like its a lot to take in, but Loreaon offers me a large variety of things to do. I am never board and I enjoy seeing admins take part in the community. Its so rare these days. Super fun!

Post Date: 01:04 17-05-2011
Rating: 10
Author: alover
Comment: Addicting, easy, fun, friendly. I wish I found this game earlier!

-alover

Post Date: 02:54 16-05-2011
Rating: 10
Author: The Pip
Comment: This Game is awesome! It is addicting, easy to learn, and best of all the people are friendly and helpful! Along with a hands on game admin this game is defiantly a must see!

The Pip

Post Date: 23:49 14-05-2011
Rating: 10
Author: Syvarris
Comment: I love this game. It is definitely the game to be playing this summer. It is easy to learn and has great players to help you along the way.

Post Date: 21:11 14-05-2011
Rating: 10
Author: sauL6669
Comment: played a lot of pbbgs. Never one quite like this. Superb

Post Date: 23:36 12-05-2011
Rating: 10
Author: BanTheMan
Comment: Sweet game, awesome admins :)

Post Date: 12:23 11-05-2011
Rating: 9
Author: StamOss
Comment: No reason why anyone cant play this alongside other games they play. This game seems to be well developed. No bugs. Awesome artwork. Great gameplay. Worth every second.

Post Date: 03:07 11-05-2011
Rating: 10
Author: PreEmpt
Comment: Hands-down the best Ive seen in a while. Perfect to waste time or compete/get involved long term.
Free to play but you can invest as well and enjoy it even more.

Honestly...you gotta join. Great players and admins are awesome.

Post Date: 00:42 11-05-2011
Rating: 10
Author: Subdan
Comment: Amazing game! Nothing like it

Post Date: 00:41 11-05-2011
Rating: 10
Author: Exodus530
Comment: I love this game!!! I play it everyday and it just keeps getting better. The creator is super helpful and loves every players input to just keep making things more interesting.

A definite must play!!

Post Date: 13:51 16-04-2011
Rating: 10
Author: Polomo
Comment: Such an awesome game. Exactly what you want in a browser game, but Ive never seen it executed so well here.

The admins LISTEN to players. They ask players for opinions on future updates.

The concept is also very cool. Ive never seen it done anywhere! You need to play this game.