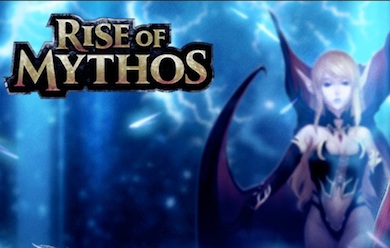 A True Free-to-Play competitive collectible trading card game with an MMORPG twist!
Post Date: 08:40 19-06-2015
Rating: 3
Author: dragosbuzz
Comment: Its extremely boring in the beginning,later in this game you get four classes, battle spectating, heroe cards, 4v4 & 4 player co-op,armors for your class,specific skill or spell cards for the class you chose.This Game is extremely unbalanced in my opinion
Post Date: 19:12 26-06-2014
Rating: 8
Author: Frozen
Comment: it's one of better card game for me. graphics is good like gameplay also the card system is very well done 🙂
Post Date: 04:39 02-09-2013
Rating: 8
Author: nychank
Comment: i am new to the game but i am a long time gamer and it is refreshing to play rise of mythos. it is a good conglomeration of gaming formats ultimately using the browser to present it. fantasy, strategy, cards, advancement, guilds. come check it out! i gave it 8/10 but rise of mythos will likely rate higher as i play more.
Post Date: 03:48 25-08-2013
Rating: 7
Author: buzzsaw
Comment: Rise of Mythos is a decent tcg. The MMO twist is what puta it above others tcgs.
Post Date: 21:30 13-08-2013
Rating: 8
Author: mmowiz
Comment: awesome card game with a code giveaway on go! the code boosts my play!
Post Date: 22:35 04-08-2013
Rating: 9
Author: Webber
Comment: I like Rise of Mythos! It s better than Kings and Legends to me and GOs Triple Triad. You can get a RoM key here on GO!