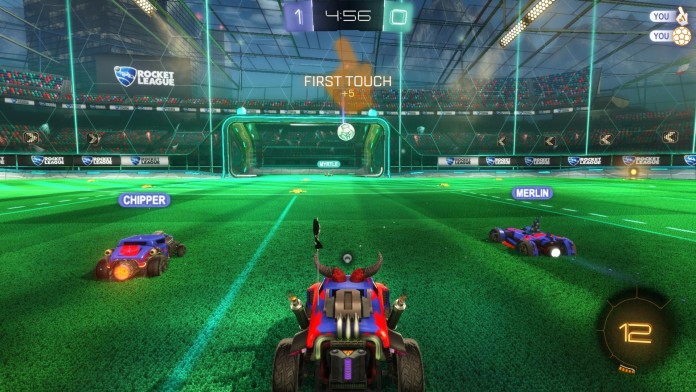 Once in a very long time, a multiplayer game comes along that innovates the whole genre. Rocket League is one such game. I first learned about the game because somebody wanted it as a prize for a forum event here. I saw cars and a ball and immediately thought "oh, another futuristic sport". There have been so many unsuccessful attempts at futuristic games like the old HyperBlade and Deathrow over the years that I was not expecting too much. Wow, this concept is actually viable now in 2015 with multiplayer, Youtube, eSports, and livestreaming. The game itself also makes Rocket League a clear winner by mixing the sport of soccer with customizable rocket vehicles and a giant ball. In fact, you start to wonder as soon as you start to play why nobody did this sooner.
Well, that thought would only be partially true because Rocket league is actually a sequel of a lesser known game unfortunately called Supersonic Acrobatic Rocket-Powered Battle-Cars back in 2008. If that name was not long enough, the game was also only the Playstation 3. Yes, this is one of the few times where the sequel is definitely better than the original.
Rocket League also fully embraces the "sport" by offering game modes and customization galore. The game is also perfect for Esports (competitive gaming). Multiplayer is obviously the main focus, but the game also has considerable solo options such as Exhibition, Season, and Training. Exhibition can be used to improve your items, experience, and Steam Achievements while learning the basics. Season mode gets you working more as a team. I started a season with a team called the Ogres and it really helped having two constant teammates. Training mode allows you to develop your skills like flying. You can get the concept of flying down in free play mode since it has unlimited boost. Then there is is an aerial test where you have 10 tries to fly and knock the ball in the goal. Flying well is one of the most important things to learn in the game along with proper timing.
The biggest draw of course is the multiplayer aspect and Rocket League definitely does not disappoint on that score. You can play other players worldwide either one on one or on two player, three player, and four player teams. You can also participate in multiplayer seasons and compete to be one of the top players in the world. For example, Major League Gaming (MLG) recently hosted a Pro Rocket League season/tournament. The best players in the game usually have widely followed livestreams on Twitch such as Camgears aka Kronovi who is considered to be among the best in the game if not the best. Watching the top players you will notice that flying is a must at that level and that the best can make it look so easy.
Overall, Rocket League is something special and should not be missed. Gaming goodness can be found here by multi-play focused players, solo gamers, hardcore gamers, sports fans, car fans, and even people who like to watch spectacles. The game is a blast to play and still fun to just watch.
Key Features:
Buy to play.
Multiplayer focus.
Has a PS4 version.
PS4 version has Sweettooth .
Can use a keyboard or a mouse.
Replays after every score made.
There is solo play to get you started.
Has an Exhibition and Season mode against bots.
You get a new item for your vehicle after every match.
Customization of your vehicle includes the body, paint, decals, flags, and wheels etc.
You can gain experience and levels starting as a rookie.
Holds a season for ranked multiplayer.
Both solo and multiplayer have the following game mode choices: 1vs1, 2 vs 2, 3 vs 3, 4 vs 4.
Steam trading cards.
Many Steam achievements.
Has co-op and local co-op.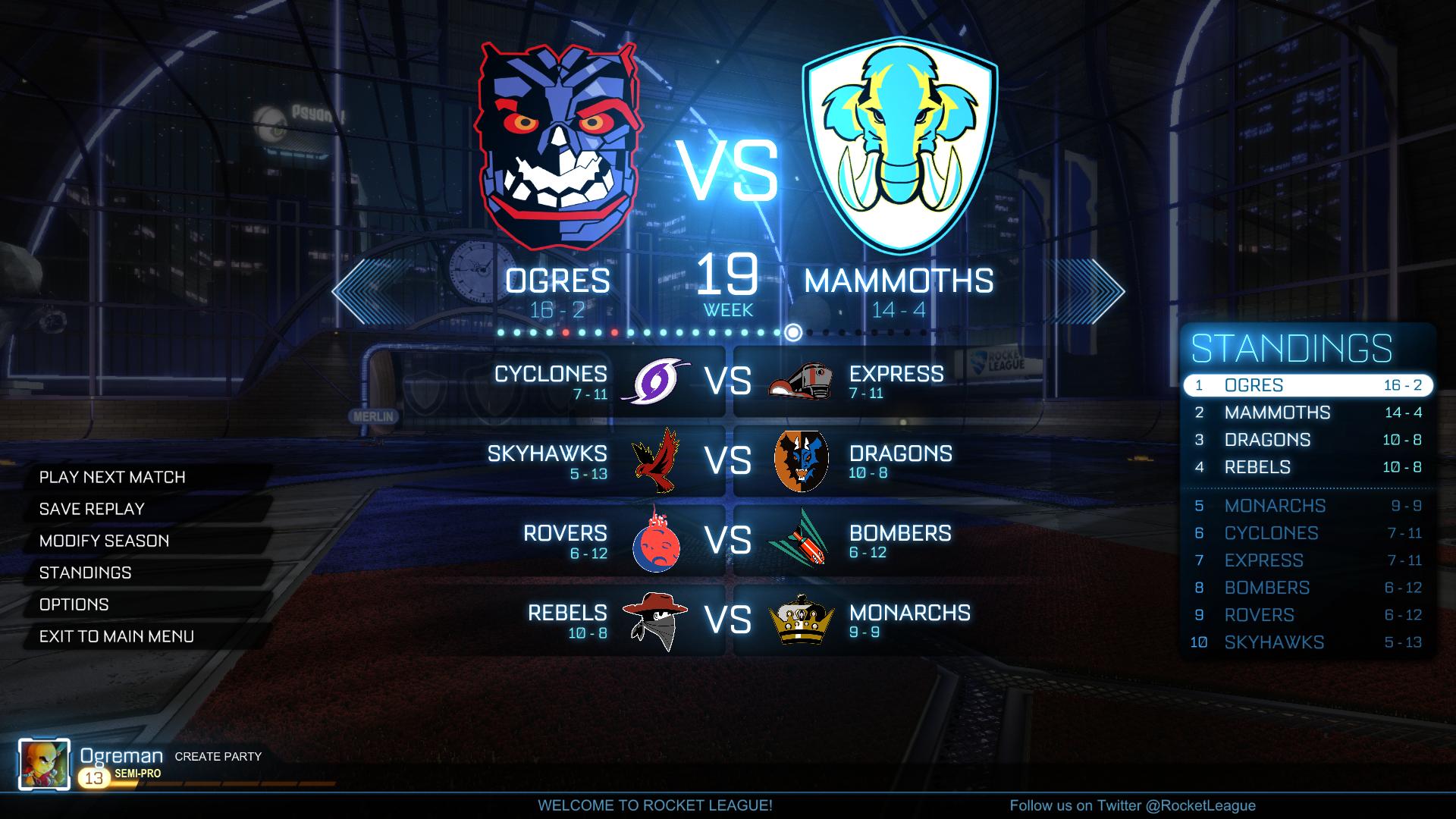 Pros:
Replays allow you to see exactly what happened when a score was made.
Can customize your character as you play.
Takes only the good stuff from soccer.
Easy to just start playing.
Games are fast and intense.
Solo mode is there to learn and to get experience.
Has a strong community that keeps getting stronger.
Season mode feels almost like the NFL withe standings etc.
Being difficult to master makes you want to try to learn that next move.
Has a plethora of options and game modes.
Can use training to learn different aspects of the game.
Consistently one of the most viewed livestreams on Twitch.
Cons:
Frame rate really drops when trying to record play.
Premium DLC.