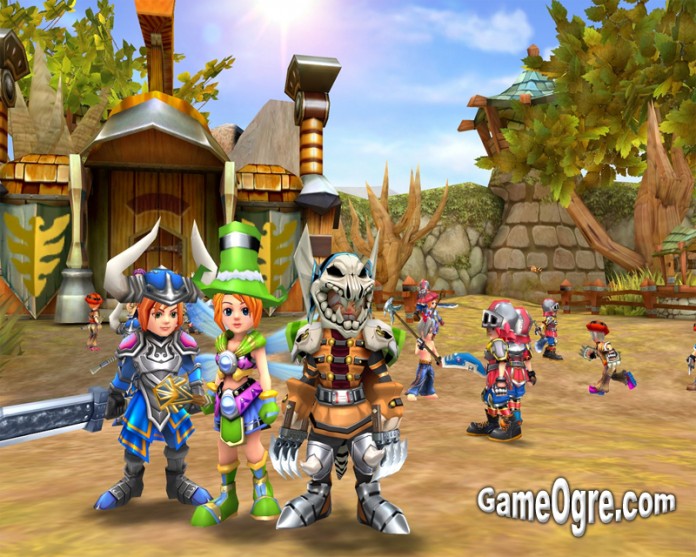 First round battle in the MMORPG Showdown series.
The Match-Up
This was probably the most confusing match-up in the first round. On one side ROSE Online used to be free-to-play and is now pay-to-play with a free trial. On the other side The Saga of Ryzom was pay-to-play with a free trial but can now be played for free with its unlimited free trial. Adding somewhat to the confusion is that both can be considered dark horses in the great MMORPG race. Suprising;y the former free MMO is the one that came out on top.
Tale of the Tape
ROSE Online
Seven day free trial.

Vibrant and colorful graphics.

Has seven planets with each planet having its own theme.

Three forms of transportation.

Players have a direct effect on the game world and can get their major exploits recorded on the game's website.
Versus
Saga of Ryzom
Unlimited free trial.

Science fiction theme.

Recently released its first expansion known as Ring of Ryzom that allows players to create content themeselves.

Launched in September of 2004.

Now known as simply "Ryzom".
Select Comments For ROSE Online (Edited for Presentation)
Rating: 10
Author: Big Mo
Comment: Despite no longer being free ROSE Online is one of the best MMORPGs. Great community where mostly people are very friendly. The graphics are very easy on the eyes.
Rating: 6
Author: turtlefuzz
Comment: No this game just fails due to subscription fees. Though it does have tons of potential it just falls short
Select Comments for Saga of Ryzom (Edited for Presentation)
Rating: 0
Author: shaderun
Comment: *cough* (overpriced) *cough* Too expensive to make it worth it.
Rating: 10
Author: turtlefuzz
Comment: This game is super fun and its free with the unlimited free trial. It is worth your time. Although ROSE is also a fun MMOG this one tops it.
The Voting
ROSE Online received a total score of 8.67
Saga of Ryzom received a total score of 5
The Result
ROSE Online Wins!