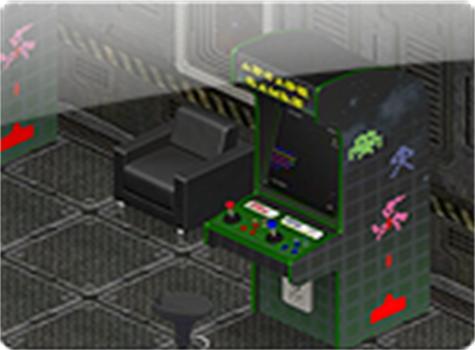 Virtual world where players can you can watch videos with friends, fight over the remote control and play a wide range of multiplayer games. You can also fix up your own house and create your own missions and quests.
Post Date: 19:28 18-07-2015
Rating: 2
Author: gamingrandma
Comment: Perfect example of a game that had all the right components that is dropping the game ball.
This game had one unique feature that no other gaming site has ever come close to and that is players could create their own mini games aka missions.
Missions created have included all aspects of a gamers dream, there are sports related, quiz, education, rpgs and instead of embracing and making that a main feature the developers of this game downplayed their greatest feature. Sadly I think this game site is going to be like others and not to far off in the distant future be bidding farewell. Which is incredibly sad. Game developers want to blame a change in trends or market, stating people are turning more to mobile gaming, there are thousands of online game sites that have 100,000s of players, some even on daily basis… there IS a market and SmallWorlds could easily be one of them. But the game has become glitchy, filled with underage trolls, moderators who are rude and chasing off players while the developers have their head in the sand.
Post Date: 11:09 09-06-2015
Rating: 10
Author: axwellshm
Comment: Even tho it is really old game, it just can't get boring for me. It is epic game and I really like it! 10/10.
Post Date: 05:12 15-04-2010
Rating: 10
Author: Webber
Comment: Awesome virtual world. This is the perfect world for gaming junkies like myself..SW can be very addictive!