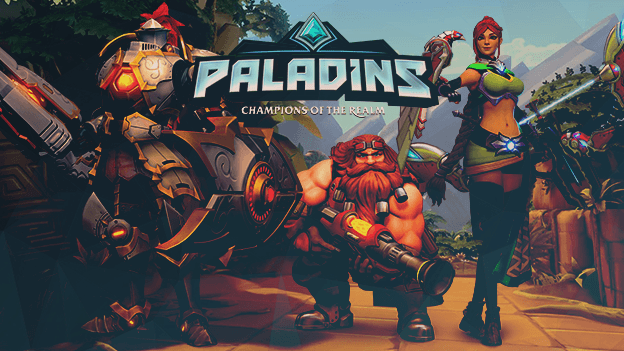 HI-REZ STUDIOS KICKS OFF THE SMITE WORLD CHAMPIONSHIP WITH NEW REVEALS IN KEYNOTE ADDRESS
New surprises unveiled for SMITE (MOBA) and Paladins, including the SMITE Japanese Pantheon Hi-Rez Studios' first mobile game, Jetpack Fighter, available today on iOS for English-speaking territories
Season 3 of SMITE will focus heavily on improving the game's overall user experience, including changes to the in-game shop, the introduction of Daily Quests and a host of user interface updates. But most notably, Season 3 will introduce the long-awaited Japanese Pantheon. Amaterasu, the Goddess of the Sun, will be the first of these new playable characters based on Japanese mythology to join the Battleground of the Gods, starting Jan. 12 on PC (and late February on Xbox One). Amaterasu's release also begins the new multi-week event, Rising Dawn, which will include many Japanese-themed skins, such as Kaiju Sobek and Harajuku Neith. Learn more about Amaterasu in a special making-of video from the developers, located here.
SMITE will also feature a 3v3 Joust League, a highly requested feature from the community, as well as an all-new 3v3 Joust map, a Chinese-themed environment based on the sky palace from the famous Sun Wukong legend. Hi-Rez dives into the new map in a new developer diary, available here, and in-game cinematic video.
In addition, Hi-Rez has officially launched its first mobile game, Jetpack Fighter, a swipe-to-attack, high-speed platformer with gear progression. One of Jetpack Fighter's heroines, Leona, will also appear in SMITE as an alternate skin for the goddess Nemesis, and Nemesis will be a playable character in Jetpack Fighter. The game is available today in all English-speaking territories as a free-to-download title on select iOS devices via the App Store; additional markets will follow in the coming months. Jetpack Fighter's gameplay trailer can be found here.
Hi-Rez also revealed that Grover, the treant of SMITE's Sylvanus, will be the next playable Champion to join Paladins, its team-based, first-person shooter, currently in closed beta on PC. Hi-Rez also announced the first official Paladins tournament, expected this spring with a prize pool of $100,000. More information about the game's development will arrive throughout the year.