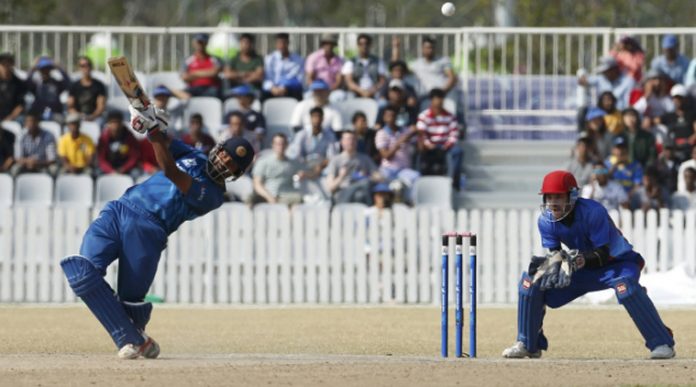 The South Asian Games (SAG), formerly known as the South Asian Federation Games is a multi-sports event that happens every two years. This is participated by athletes from South Asia which are India, Pakistan, Sri Lanka, Nepal, Bangladesh, Afghanistan, Bhutan, and the Maldives.
The first-ever South Asian Games happened in 1984 and was hosted by Nepal. From that year until 1987, the event was held yearly. It was only in 1986 and the years after 1987 that this started to become a biennial event.
This sporting event feature 28 different sports which are the following:
Archery
Golf
Table Tennis
Athletics
Badminton
Basketball
Boxing
Cricket
Cycling
Diving
Fencing
Field Hockey
Handball
Judi
Kabaddi
Football
Karate
Kho-kho
Rowing
Shooting
Squash
Swimming
Taekwondo
Tennis
Triathlon
Volleyball
Weightlifting
Wushu
Last year was the 13th South Asian Games that took place in Kathmandu and Pokhara Nepal. This was originally scheduled to happen in March last year but was instead postponed and held on December 1 to 10 2019. This coincidentally happened at the same time the Southeast Asian Games happened in the Philippines.
The opening ceremony of the South Asian Games happened at the Dasarath Stadium also known as the Kathmandu Stadium in Nepal. This was the first time the event took place here after its necessary renovation in 2015 because of an earthquake. The stadium then had an increased capacity of 20,000. This was also where the closing ceremony of the South Asian Games took place.
Last year's SAG featured 27 sports but what's interesting is that the association finally brought Cricket back after 8 years. This is great for many cricket fans as they can finally enjoy cricket once again during the South Asian Games.
Cricket is now known to be the second most popular sport worldwide after football. It is something that is big in South Asia, especially in India. India is known to be a cricket nation and people of all ages in this country would watch and even play sports.
This country is also big on sports because of this and cricket betting sites in India are always flocked by fans and supporters every time a cricket league or tournament is up. Even cricket video games are in demand during cricket matches because of Indian fans.
The cricket games held last year was record-breaking for the women's division. Cricketer Anjali Chand was able to register the best bowling figures in any international Twenty20 or T20 matches. She was able to take 6 wickets for 0 runs during the match with the Maldives.
Last year's South Asian Games held a cricket men's tournament that was participated by 23 squads from Bangladesh, Sri Lanka, Bhutan, Maldives, and Nepal. It's unknown why India and Pakistan didn't participate yet. These two countries are known to be great rivals in the cricket industry.
It was Bangladesh who won the gold medal. They went head to head with Sri Lanka during the final and were able to beat them by seven wickets. And so, Sri Lanka came in second with Nepal getting the bronze medal for beating the Maldives.
A total of three cities hosted the games and these are Kathmandu, Pokhara, and Janakpur. Kathmandu hosted sports like athletics, football, boxing, karate, squash, swimming, taekwondo, golf, cycling, and volleyball.
Meanwhile, Pokhara hosted archery, women's football, beach volleyball, weightlifting, handball, triathlon, badminton, and women's cricket. It was Janakpur that hosted wrestling and it was held at the Janakpur Covered Hall.
The next South Asian Games that is officially called as the XIV South Asian Games is set to happen next year in Pakistan. However, the South Asian Olympic Committee is still looking for an alternative because of concerns over security. So far, Sri Lanka appears to be the next choice.
There are no other details yet as to which sports will be included in the event and how many leagues will participate in each sport. When it comes to cricket, it is likely that it will still be part of the list considering its popularity and success. What people are looking forward to seeing is if India and Pakistan will finally be joining that year.
The cities in Pakistan that will host the games will be Faisalabad, Sialkot, and Gujranwala. This is if the games will indeed take place in the country.