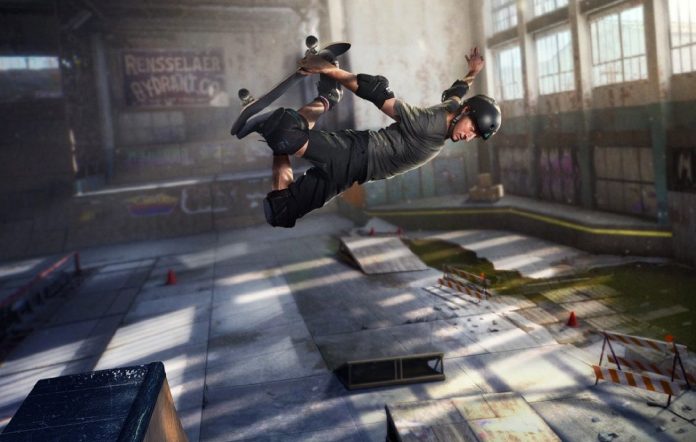 The story of some video games doesn't always develop ideally. Some end after the first installment, while others may not make it to release. Those select ones that make it through a bunch of difficulties and become a series often become a must-play. We've picked out a few highly-regarded video game sports series in this article and recommend them to you.
Tony Hawk's Pro Skater Series
Without exaggeration, the legendary skateboarding simulation series with a well-known sports star in the title. The first installment came out in 1999, and there have been as many as 20 games in all.
The quality is astounding, with different parts of THPS scoring an extraordinary 5 out of the top 10 positions on the list of best sports video games across different platforms. These installments have also taken the top three places, with an average score of 98-97 out of 100.
In THPS itself, you can usually choose one of the famous pro skaters as a character and do tricks at various levels. The player's goal is to score the required number of points by putting together some nice tricks in a chain and collecting all the hidden items in the levels.
Last year, a remaster of the first two parts was released: the graphics and music were reworked. Some songs had to be replaced due to copyright reasons, but the new ones fit the spirit of the game perfectly.
Pro Evolution Soccer (World Soccer: Winning Eleven) series
For hardcore football simulation fans, there have essentially always been only two options: FIFA and PES. Players chose the first one because of its low entry threshold: always fun to play a couple of matches with friends. The latter continues to attract its deep "easy to learn, hard to master" style gameplay.
In its golden age, 2000-2005, PES could overcome the lack of licences compared to its main rival and produced a near-perfect simulation. Back then, the average scores from critics on the annual releases reached 90-92 out of 100.
Looking at how far the PES series has come, it is even sadder to think where the developer and publisher, KONAMI, has turned now. The Japanese game-makers have decided to make the football simulator a free-to-play game and give up the competition to Electronic Arts.
Nevertheless, both series have eSports tournaments, popular with gamers. Many trusted eSports gaming sites can be found at https://bookmaker-ratings.com/.
NHL series
Football and baseball fans have some choice among simulators, but to play Red Wings or Lightning with your friends, you have to choose EA SPORTS NHL. If we turn to history, the first part came out back in 1991. 
In more or less modern times, 2k sports tried to break the hegemony of EA. The battle lasted from 2000 to 2009, when 2k finally conceded and moved on to mobile platforms. Their latest IOS and Android game, NHL SuperCard 2K18, was released in 2017.
Even though the average score of these games is 88, EA is trying to bring something new to the gameplay and the various modes. The company also changes the graphics engine every 3-4 years, updating the look and feel.
Virtua Tennis series
The battle of the two tennis series has long been going on in the video game world. The critical question for customers is how to approach the game: if you want to have fun with a racket in your hand, play Virtua Tennis. If you want a more realistic experience and immersion in the career of a real tennis player, then choose Top Spin.
The best thing about the Virtua Tennis series is that it's easy to learn. This makes it fun for players who are not tennis fans. But it also becomes a weak point: the oversimplifying stuff also makes the series boring quickly. This is mainly why the early parts of the series, renowned for perfect gameplay balance, received high scores from critics (Virtua Tennis received an average of 92 points in 2000).
Over the years, the scores have dropped slightly, and World Tour mode, which replaced Career Mode, quickly became boring with its monotony. Nevertheless, the early parts remain a must-play game for tennis fans.