Star Wars Galaxies
Although Star Wars Galaxies did not meet most of the expectations of both gamers and movie fans, Star Wars currently remains one of the best franchises for a MMORPG. The Star Wars universe is so compelling that this MMORPG could easily rise to the top of the genre with an expansion pack that allows gamers to really capture the magic of the movies. So far, expansion packs have been a mixed bag.
MMORPG Rank by GameOgre: Currently not ranked.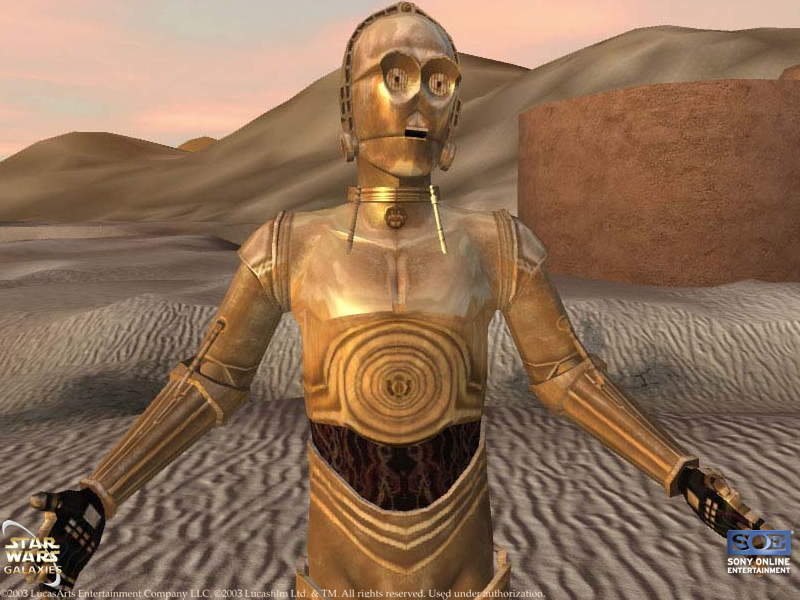 Select Review on SWG From GameOgre Review Member
Author: visitor
Rating: 7
Comment: Really wanted this game before it first came out but it really disappointed me when it did. However, the expansion coming out for it should make it into more of the game that I was expecting.
Rate and Review Star Wars Galaxies
Star Wars Galaxies Review by GameOgre.com
Find out what GameOgre.com thinks about this ever-changing MMORPG.
Star Wars Galaxies Expansions
1. Jump To LightSpeed
Introduced Space Combat.
Considered the best overall expansion thus far.
Multi-passenger transport crafts ferry passengers.
2. Rage of the Wookies
Many rewards and quests.
Controversial combat upgrade.
Introduced a new planet and new creatures.