It is that time again as the Steam Summer Sale has arrived for the year 2021! Long time PC gamers anticipate this sale every year and for good reason. Although there are a giant selection of games selling at a huge discount for the length of sale, Steam makes it into a very fun event with a distinct theme each year. This year is no exception as it has an adventure theme where you can pick your own story.
Furthermore, this event features promos and free games for all types and ages of gamers. A game promo is usually a code or a special offer to help you get started with a game or game site like the ones at jackpot-promo-code.co.uk. Free games, some are considered to be demos if they are limited free games, are another great way to get gamers started playing as soon as possible. For example, ID Software used to offer a demo version of Doom then known as Shareware where you could play some of the start of the game to see if you like it or not.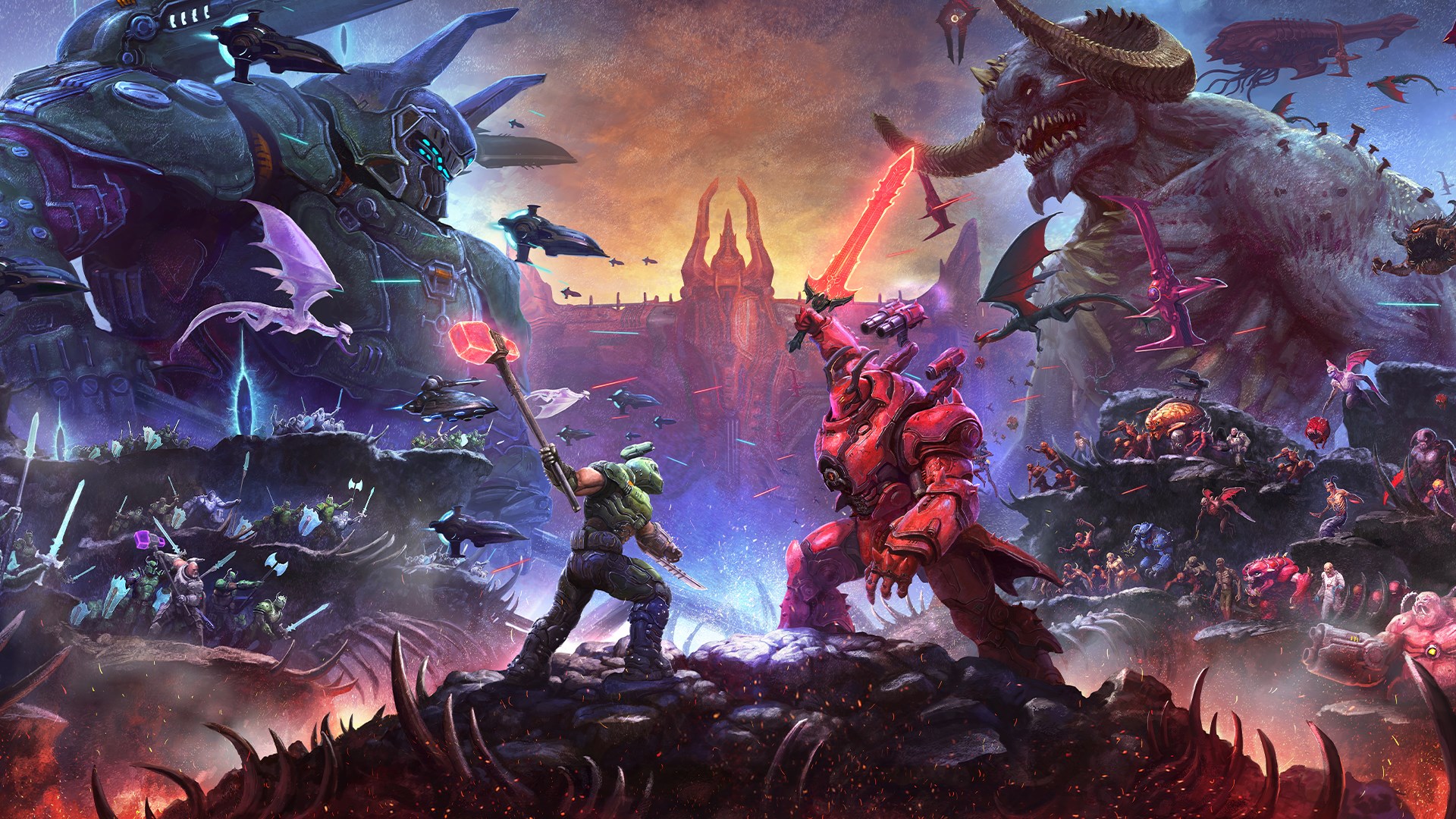 Speaking of Doom, several installments of this vaunted game franchise are currently heavily discounted during the sale. Doom Eternal (image above), the latest in the Doom franchise, is currently marked down 67% to $19.79 from $59.99. Doom (2016) is marked down 70% to $5.99 from $19.99. lastly, the whole Doom Franchise Bundle is marked down to just $42.88 from all the way back to $149.95. That is an excellent value for all those games!
However, the great deals that are currently available during this annual sale do not stop there! Probably the most highly-anticipated game that people seem to either love to the moon or hate with a passion known as Cyberpunk 2077 is also a part of this super sale. Instead of paying full price, you experience what all the fuss is about for around a 1/3 off of the normal price at $40.19. Of course, the price will likely go down in the future since it just a little over 6 months old now, but that is still a good entry price for such a famous game right now.
Want a more established game that is almost universally loved and is selling at a much larger discount than Cyberpunk 2077? Then ironically look no further than a game from the same maker, the Witcher 3: Wild Hunt. This game has been marked down a whopping 80% all the way down to just $7.99!