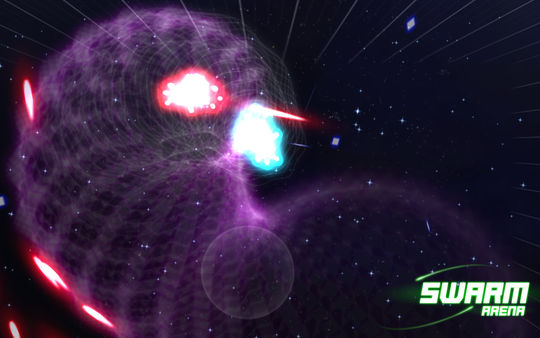 Get ready for a brand new experience! Take control of a virtual organism, develop your moves and become one with the swarm – then the game has only just begun. Swarm Arena's fresh and deep gameplay is a journey from relaxing aesthetics over mind-blowing action to pure tactics. Be fast. Be precise. Or simply enjoy the experience.
Post Date: 18:20 30-05-2015
Rating: 5
Author: axwellshm
Comment: I don't actually understand the game. I mean it literally doesn't have theme for me. You are just flying through the loop and you need to collect something. 5/10.
Post Date: 11:50 06-12-2014
Rating: 5
Author: arZ
Comment: Swarm arena is a confused game for me. You are controlling virutal organism and you need to become one with the swarm.
When you become one the game start. Really confusing game for me. Didnt enjoy much playing it. I rate it with the note 5/10.
Maybe I am just to stupid playing this game xD