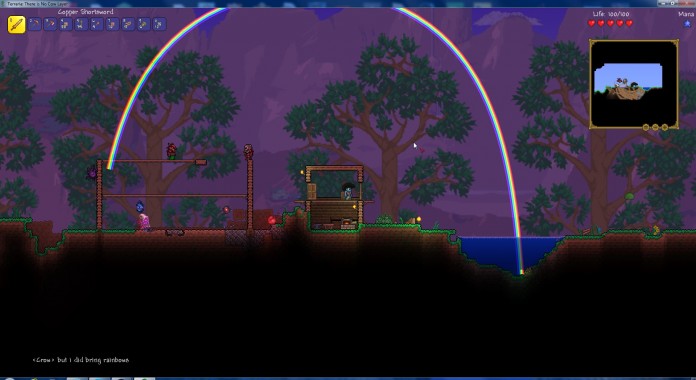 Today for Ogre game time was a little bit different as we traded in brutal swords and guns for the 2D splendor of Terraria. Besides the usual  OGT participants there were a few surprises this week. Making a rare appearance was the Chat Monster who wanted to set off rainbows and fireworks. Then there were a few others who may or may not have been Ogres. There was no password to join this time so quite a few players popped in and out.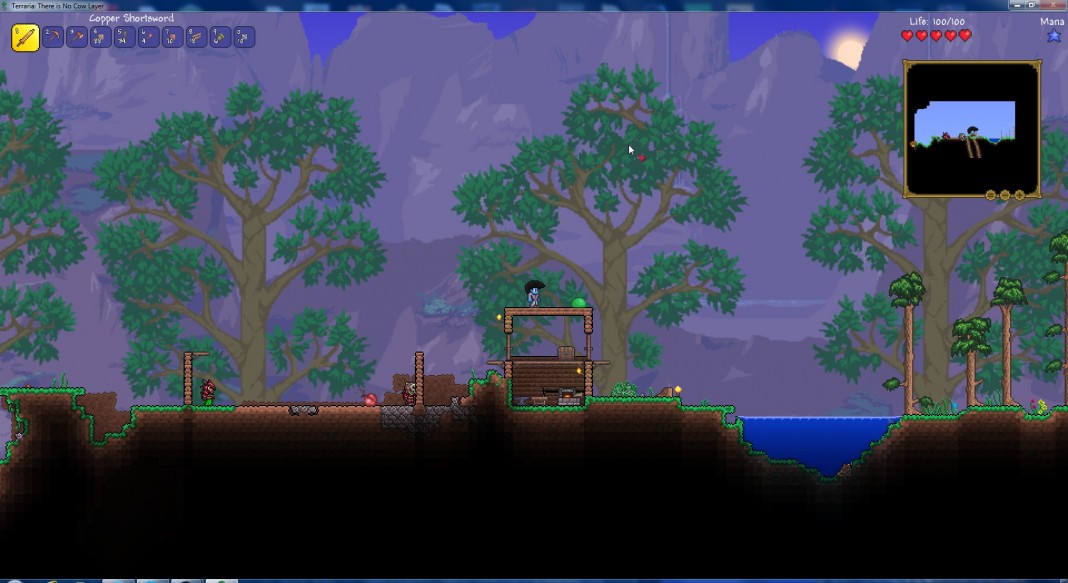 First there was the blood moon that seemed to last for ever and was not particularly fun when one monster opens the door of the house you are at in order to kill you. Then there is a little plot where it kills you so everybody can see exactly where it happened. The players that passed by were good enough to kill what baddies they came across so that part worked well.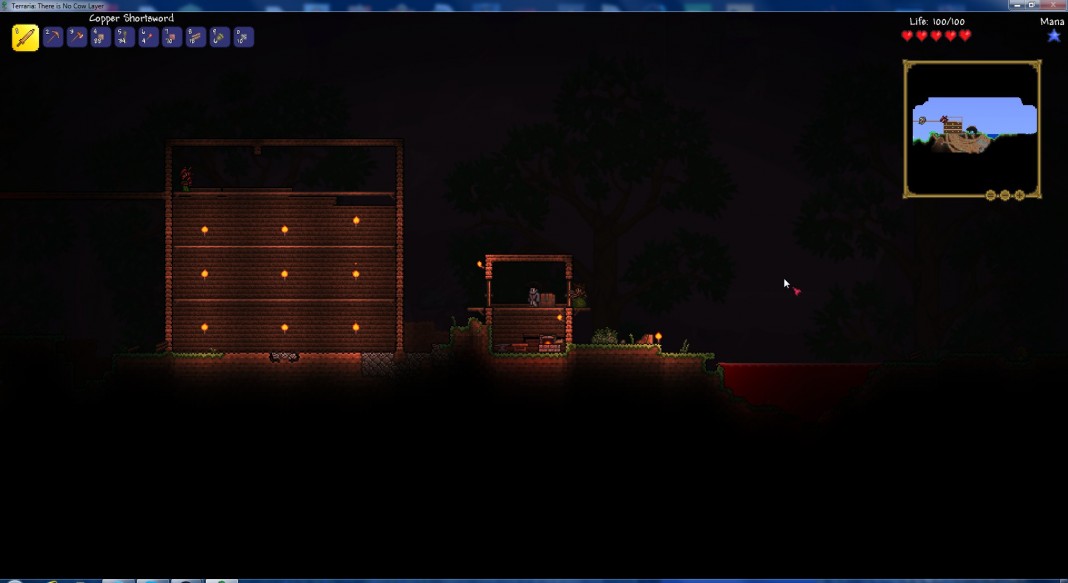 After morning, we decided to finally go exploring. Of course, the very first place we go is a deep dark cave with hardly any light and lots of water. The good thing about this was that everybody started calling huge monsters to kill while a few of us went digging lower since we just started playing. The more we dug the more little sub areas we ran into. At one time, we all dug together and got very far. The lowest screenshot is where there was a deadly trap that ended the game for me today:).