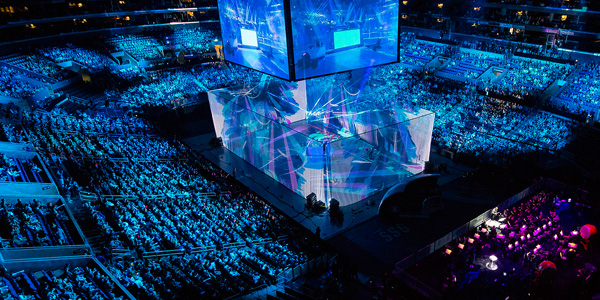 Over the last decade, online gaming has seen a boom in interest with sites cropping up all over the place. As with all industries that see such success there is always a desire to expand things further, and in this case, the introduction of eSports was the next big thing. When it first hit the market, no one could have predicted just how huge it was set to be, and Bonusbets.com reports on the growth and interest in this gaming sector.

An Introduction to eSports

It might not be immediately obvious from the name, but eSports refers to the practice of following other people who are engaged in challenges based on various video game platforms. It has also been called competitive gaming, and the premise is professional gamers battling live using the internet as a platform so that their audience can watch and see who will win. Games vary from first-person shooters to multiplayer battle games and have now spread to things like Overwatch tournaments and Pokemon gaming.

Massive Growth Potential

In 2017 the industry generated a surprisingly large revenue of $655 which exceeded any expectation, but it is showing no sign of slowing in fact growth is predicted right up until 2021. At the end of 2018 the figure had reached $906 million, and by the end of 2019 experts are predicting that we will see over $1.18 billion. It shows no indication of stopping there with a prediction that by 2021 this will be an industry with a worth of $165 billion a year.

What is Causing the Growth

It seems that part of the growth is a new generation of gamers becoming aware of eSports and falling in love with the premise. Of course, the professional gamers love their sport and want to make sure that followings increase and they tend to take advantage of quieter times in domestic and international games. When the Premier League ends in May for the season, there will be a push of tournaments, and with such a scope for revenue it is something that online gamers are starting to add to their list

Next, there is a desire to add more gaming to the mix with the promise of better tournaments and new video games coming online. Of course, there is a potential to add any game, but it is the high-intensity action games that do best as the spectator side of the sport needs to appeal meaning players want to see hard and fast action at every turn. This may exclude some of the longer and more involved LARP style games but believe us it won't be long before these have some following of their own.

There is also talk of para-eSports leagues which open up the gaming to a wider set of pro-gamers and creates an all-inclusive nature. Technology will also play a part and the more mobile style apps that are developed to work in the area, the larger the following will become.