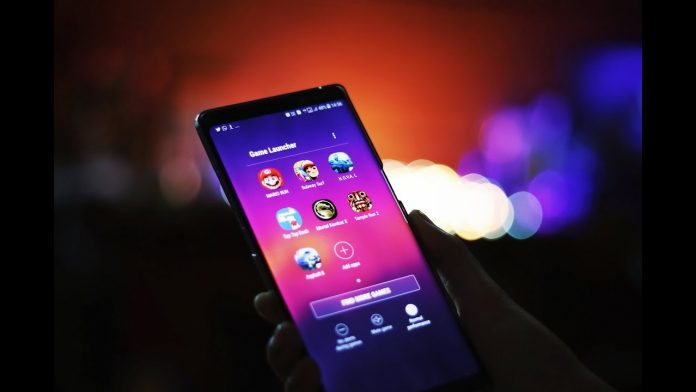 Mobile gaming represents big business in the digital age, with revenues expected to reach a staggering $108.9 billion across the globe by the end of 2017.
This market continues to enjoy exponential growth year-on-year, thanks largely to the relentless pace of innovation that continues to shape smartphone development. A growing number of smartphones with dedicated gaming capabilities are now being released on to the market, while brands such as Samsung are continuing to break the mould when it comes to designing handsets.
In this post, we'll look three of the best gaming smartphones on the market, and compare their best features: 
Samsung's Galaxy 8
If we'd written this article last year, Samsung's Galaxy 7 would have been the seminal smartphone for gaming. This handset has been dethroned by its predecessor, however, which includes a standard S8 and S8+ plus model and a number of features that contribute towards a stunning gaming experience.
Firstly, the handset has a superb AMOLED display, which is capable of scaling up to QHD+ resolution (this is approximately 2960 x 1440). This creates defined and crystal clear graphics that help bring any gaming experience to life, which is particularly important for tactile and interactive titles like Minecraft.
Then we have a 3,000 mAh battery, which is neatly bound within the phone's slim frame. This is a crucial consideration for fans of casino gaming, as it ensures sustained periods of gameplay and negates the risk of you losing power (and money) in the middle of a session.
As if this wasn't enough, Samsung has also revamped the Game Tools feature that first appeared on the S7. This makes the process of navigating between games far easier, and it's this small but significant detail that sets the S8 apart.
The OnePlus 5T
In case you hadn't noticed, there's been a huge rise in the demand for so-called feature phones in 2017. These simple handsets lack the advanced features of top-end smartphones, but they are competitively priced and offer superb value for money to users.
It is this trend that has inspired the rise of brands such as OnePlus, whose range of affordable, value-laden handsets have taken the market by storm. The 5T model also happens to be ideal for gamers, with a beautiful, 6-inch AMOLED display and a capacious 3,300 mAh battery.
There's also an innovative do not disturb mode for gaming, which actively blocks notifications from cluttering your screen when playing designated apps. This can be customised according to your preferences, so you can decide whether to block all notifications or simply those that are unimportant.
Similarly, you can decide which apps trigger the do not disturb feature (once again, this may be particularly beneficial for those who frequent mobile casinos and like to focus on applying their strategy).
Moto Z2 Play
This may seem like a strange choice for some, particularly given Motorola's failure to compete aggressively with Samsung, Apple and HTC. The brand has carved a unique niche for itself by developing a modular range of handsets, however, with the Moto Z2 Play arguably the pick of the bunch.
While the phone has a decent spec with a Snapdragon 626 processor and 4GB of RAM, there is one stand-out feature that should appeal to gamers. This is represented by the Moto Mods, which are modular packs that can be added to the phone to boost its performance. More specifically, the standard 3,000 mAh battery can be augmented with an Incipio offGRID Power Pack, which adds an extra 2,260mAh to boost performance and longevity.
There's also a GamePad Mod, which enables you to trade touchscreen controls for physical joysticks and button options.
One for older or nostalgic gamers, this enhances some titles considerably and creates an extra dimension for younger players.