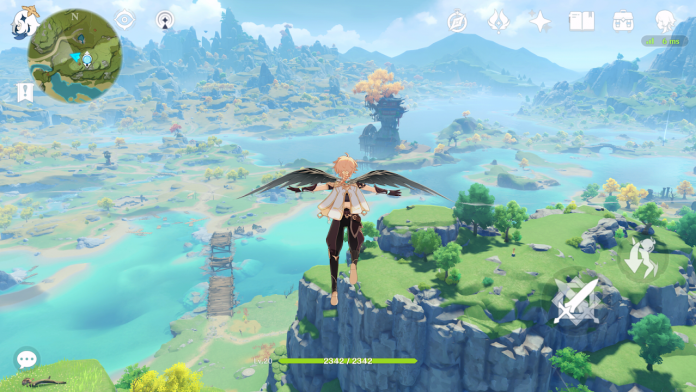 Game enthusiasts have always marveled at the idea of playing their favorite games on their devices. And the providers are doing a great job providing these games on both Android and iOS devices at the same time. There are several Android-compatible games that are released from time to time, year to year, and sometimes season to season. Even though you would find a great deal of these games to play with True Blue casino codes, it's worth noting that several game genres motivate people. Some popular genres include PCGs, Sports Games, Action Games, Shooters, Racing Games, Strategy Games, Puzzle Games, Augmented Reality, among others. 
Possessing a selected blend of different genres, the most popular games you can play on your Android device 2021 are truly entertaining and interesting, which is why we have curated them in this post. 
Review of the 5 Best Android Games 2021 
Our focus is to review the top 5 best Android phones that have been released to gamers in 2021. It's worth mentioning that these games were not necessarily released in 2021, but they still retain their wide popularity since their release. Let's have a look at them below: 
Genshin Impact

Call of Duty: Mobile

Legends of Runeterra

Battle Chasers: Nightwar

Minecraft
Genshin Impact 
Genshin Impact is an action RPG game that was released in 2020 by Chinese game developer miHoYo. Genshin Impact has both a console and PC version, but the Android version keeps breaking several grounds in the gaming world. The game has some vivid graphics that enhance its appeal to players a lot. This Android version is absolutely free to download and play, even though some optional little transactions may pop up at first. The game is available for both MMO, multiplayer, and single-player, with its compatibility running from android 5.0 and above. 
The game has smooth controls that make your gameplay as seamless as possible, especially on Android phones with higher operating systems. Genshin Impact has interesting characters, lush environments, and dynamic mysteries engulfing the entirety of the gameplay. 
Conversely, you can open up these new steps with the help of points that you have earned on Genshin Impact. However, this interesting game does not allow controller input on mobile devices, which could make it a little hard for some players to access. Another thing to understand is that game quests in Genshin Impact are based on levels, some of which are hard to get on to. 
Call of Duty: Mobile
Call of Duty has by far retained its highly captivating nature despite being released in 2019 and attracting so much criticism. Call of Duty: Mobile is a shooter video game from the stables of TiMi Studio Group with its publishing on Android handled by Activision Publishing. Within a year of its release, Call of Duty: Mobile had garnered downloads exceeding 270 million and has so far generated over more than half a billion dollars in revenues. What's quite interesting is that the game is free to players whose Android devices are compatible with its consistent updates. 
With the inclusion of a raid game in the gameplay, the game comes with clear, amazing game modes that are complemented by well-designed characters. 
You would find game controls that allow you to scale a new level of zombies, otherwise called bosses. The game features single-player and multiplayer versions that increase your quest to compete with your friends. In addition, there's the battle Royale mode, where a total of 100 players can play at the same time, especially in a team of five-, four-, three-, or two-people to reach the highest level of fun. 
As soon as the multiple players are ready to rumble, the players will get on a plane in which the actions will start, and as the plane advances, each team will have to jump once the time is due. 
Legends of Runeterra   
Legends of Runeterra is a card game and shooting game released by Riot Games in April 2020 and has since become a players' favorite. Legends of Runeterra is a rich sequel to League of Legends by the same developer, adopting characters and stories that bear a striking resemblance with the latter. The gameplay works really fine on Android devices possessing at least 2GB RAM and a 5.0 operating system. 
At the start of the game, every player is dealt 4 cards randomly from a deck of cards, 0 mana, and 20-point nexus. You may change the cards if you don't like them, and after the card phase, gems are offered to every player. The attack and defence will subsequently start, during which a new set of cards will be dealt. A total of 10 manas will be offered, at the end of which all available manas will turn to spell mana, usable for spelling cards. 
Battle Chasers: Nightwar
A first look at Battle Chasers: Nightwar gives the impression that it's one of the free pokies online out there. Far from it, Battle Chasers: Nightwar is an action game spinning off the Battle Chasers, the comic book series. Released in 2017 by Airship Syndicate, the game takes an elevated form of interesting, action-packed combat unveiling in a world of fantasy. The graphics are nicely done to offer the exact traditional combat game but in a perfectly detailed manner. 
At the heart of the shooting and actions is where steampunk meets high-definition animations. It's all about the battles that come in different levels that you have to scale with different characters to score experience points. Thus, you have to play with 3 characters who will be involved in the battle, which also applies to all other players. 
Minecraft 
Minecraft is a sandbox game released in May 2009 by Mojang Studios and is one of the most popular video games of all time. Minecraft presents players in a world of adventure where building, crafting, mining of any landscape is possible. In the course of erecting whatever structure you want, you'll occasionally have bad guys popping up on your way. Your beating up these bad guys will keep you going. Minecraft offers multiplayer gameplay that will have you competing with other players on the system. The earthworks and structures you are able to erect will help you scale the levels of the game.