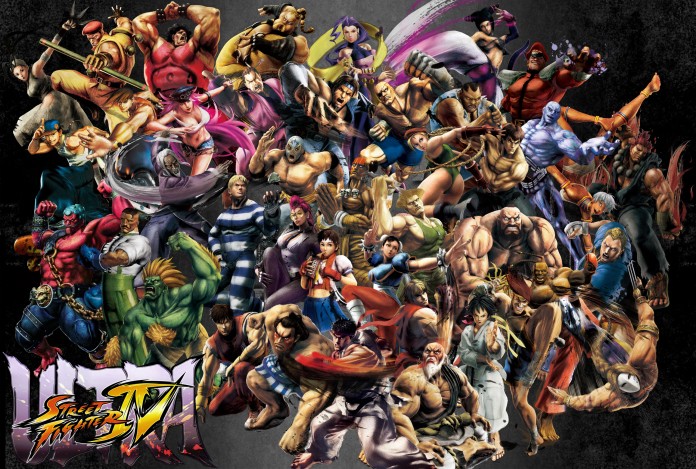 As a longtime fighting game fan, Ultra Street Fighter IV is a fighting game powerhouse that easily throws its weight around in the genre. Fighting games have not exactly excelled over the years, especially on the PC which is the main platform that GameOgre.com focuses on. The arcades used to be brimming with series such as Virtua Fighter, Tekken, Street Fighter, and Mortal Kombat while the PC was stuck mainly with low budget freeware like the Little Fighter series, online fighting games like Splashfighters and Get Amped 2, and ports that did not play near as good as their console counterparts.
With Ultra Street Fighter IV, the PC finally has a champion fighting game to be proud of. Not only is the game loaded with characters, features, and game modes, but it is also very popular online with gameplay and livestreams. One amazing feature that more games should do is allow you send match replays directory to Youtube. The videos are of good quality and the is very easy to get started. In fact, the video below is one of the videos that I have uploaded directly to GameOgre.com's video channel from Ultra Street Fighter IV. Oni was chosen for his look (has similar colors to GameOgre) and the fact that Oni means demon or ogre in Japanese.
While most past fighting games had mainly an arcade mode that was hard not to complete in one sitting and limited multiplayer, Ultra Street Fighter IV is practically swimming in characters, modes and options. While old games would have around 10 characters,  USF4 has over 40. Furthermore, each character has its own back story along with custom moves and advantages/disadvantages. There are also different versions of each character. Modes run the gambit of both single player and multiplayer with even the ability to host a game against the computer and allow somebody to challenge you during the game. I have not seen that since the days where I would play Virtua Fighter and Soul Caliber in the arcades in Texas. Like the videos, it is a very nice touch that makes the game special. If that were not enough, the game also has a large Twitch following and is the fighting game for E-sport tournaments.
All that said, Ultra Street Fighter 4 is simply in a class by itself. No other fighting game will really come close until the next installment in the series launches. Do not be surprised to see the game win a few awards at GameOgre.com's upcoming Online Game Awards for 2015.
Key Features:
Huge roster with 44 total fighters.
Released in early 2014.
Used Steam from the very beginning.
This is the last version of Super Street Fighter IV.
Many platforms.
Many different modes to choose from.
All matches can be saved as replays.
Replays can be uploaded directly to Youtube.
All the characters are available to play.
Can train using different characters.
Each character has a backstory.
Can choose different versions of characters.
Pros:
Loads of gaming value for $30.
Can make videos for Youtube so easily.
There are so many characters to choose from.
Plays well on most PCs.
The graphics are exceptional.
Featured in E-Sports.
Plenty to do in both solo and multi-player.
You get additional rewards like new taunts for characters you fight with.
Deeper than all other fighting games.
The definite game of the series so far.
Good game to livestream and is popular on Twitch.
Cons:
The next installment is now in Beta.
Can be daunting at first with all the modes.