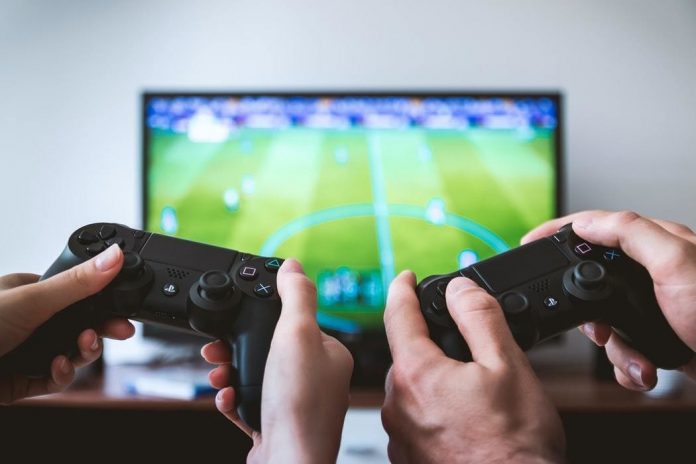 2022 wasn't a particularly great year for online and video gaming. Although fans of Elden Ring, Neon White, and God of War may disagree, the industry itself unfortunately declined. Like live online roulette and tech stocks, gaming has consistently grown for many years now. So, what happened in 2022, and will 2023 continue the longer-term boom, or suffer the same blights of last year?
Why gaming suffered in 2022
It was estimated that gaming declined around 4.3% to $184.4 billion last year. The truth is that 2022 wasn't actually that bad, it was simply correcting after two abnormal years – two years of boredom-inducing lockdowns and social distancing. A time when all we had to do was literally play games, with many of us furloughed and not working, or simply without outdoor hobbies like the gym and fishing.
2022 was simply the first year when society was pretty much back to normal. In fact, the size of the industry in 2022 was certainly bigger than the final year before the pandemic, so when taking those two abnormal years out of the equation we can see that gaming continues its steady boom. Plus, when looking at just the US, 2022 was in fact an even better year than 2021 and was almost 40% higher than 2019.
Will there be growth in 2023?
Recession, inflation, and a European war are what summarise life in 2023 currently. Circumstances that aren't usually ideal for any industry, let alone one that is a luxury good that requires disposable income and free time. Yet, analysts are positive.
The World Economic Forum recently produced a report on their optimism for the gaming industry in 2023, and a PwC report even suggested that it could be worth a staggering $321 billion by 2026.
One of the key reasons behind this optimism is that many of the start-up costs of gaming have already been invested. The two latest Sony and Microsoft consoles, for example, were released early on in the pandemic. Many non-gamers saw it as an opportunity, whilst current gamers with a small budget may have benefited from stimulus checks and the like.
So, with recession timely arriving after most of us have invested in a new game console, it makes sense to make good use of the console. Another interesting factor in this is the new movement towards working from home, which was also accelerated during the pandemic.
On the one hand, shorter commute times and having lunch breaks in the home is conducive to playing more games. But, the working-from-home situation of developers posed some unique challenges which continue to slow development down. Ultimately, it seems like WFH was a net detriment to gaming, but is a work agreement that is somewhat being phased out by many post-pandemic.
Another continuing factor to a bright future for gaming is its growth in the developing world. Much of the Middle East and Asia are seeing a growth in living standards right now, a scenario which led to China being an even larger gaming market than the US. Though, 2021 did bring some bad news for China, as the government introduced a restriction on under-18 players from playing on school nights.
On the one hand, the rising costs of games (some of which are reaching $70) is posing a growing issue to the developing world. But, AAA releases are far from the only games out there, with many online multiplayer games being free to play now, along with the rise in subscription gaming.
Other trends in 2023
One of the major trends in 2023 will likely be the continued consolidation of larger corporations, who are focusing on the continued growth of the industry. The two biggest in question here are Sony and Microsoft, who are buying up many smaller gaming studios.
It has come with some backlash, particularly in the form of lawsuits and a general sentiment of "buy and kill" strategies that are common in tech, among other industries. Their claim is that they are not acting in an anti-competitive way, but regardless of which side of the fence you sit, the trend looks set to continue. Why? Because it's based on the assumption that the industry will continue to grow.
But, it may also be a part of a strategy that could see the subscription service of Game Pass itself as the priority, with the Xbox hardware as secondary.  "Making hardware sucks [as a business]: they just want to offer a subscription," says Jon Shiring, co-founder of Gravity Well. In 2023, we may see more progress made to get Game Pass on other platforms, which would really yield a return on those studio purchases.
2023 is setting up to be a year of continued controversy, incredible releases, and most importantly, ongoing growth in what now seems to be an evergreen industry. It may also be the return of handhelds back into the mainstream…