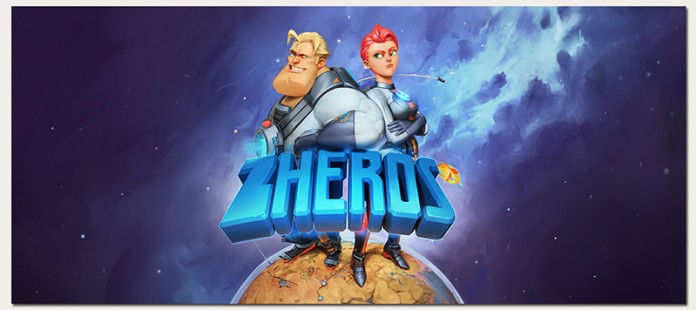 ZHEROS Launches on Xbox One
Catania, Italy – 01/13/2015 – Rimlight Studios announces that ZHEROS, the new 3D beat'em up developed by the studios, is coming out on January 16th on Xbox One.
Get ready for an exciting journey in a faraway galaxy and smash hordes of enemies along the way.
As part of the January Games with Gold line-up, ZHEROS is going to be available to download for FREE for an entire month.
About ZHEROS
Pure action fights in a sci-fi setting: the galaxy must be saved by the ZHEROS' special agents, with punches and hi-tech weapons. Fight against the robotic army of Dr. Vendetta and mess up his plans to turn every living creature in an odd and hostile minion.
In a journey through distant and unknown galaxies, you will play as the members of the ZHEROS squad: Mike and Captain Dorian. Brave, strong as awkward and dim-witted the first one; agile, smart and ready for anything the second one.
In single player or in co-op mode, you can rely on your punches, using a rich selection of combos, and on powerful hi-tech weapons. If things get really crazy you can always count on your trusted mech to destroy anything that will try to stop you.