Ace Online
Review Directory Intro ...
Want to know what other gamers are saying about an online game that you are interested in? Good because this is where gamers can give their opinions about different types of games such as Online RPGs, MMORPGs, Online Shooters, and Free Games.

If you don't want to leave a review, simply click on the link or the screenshot on a game's review page to go to its website.

Signing up is free and allows you to review games, post in the forums, and submit games for review. The forums allow you to ask questions, share tips, and discuss games after you have reviewed them. Let your opinions fly !.!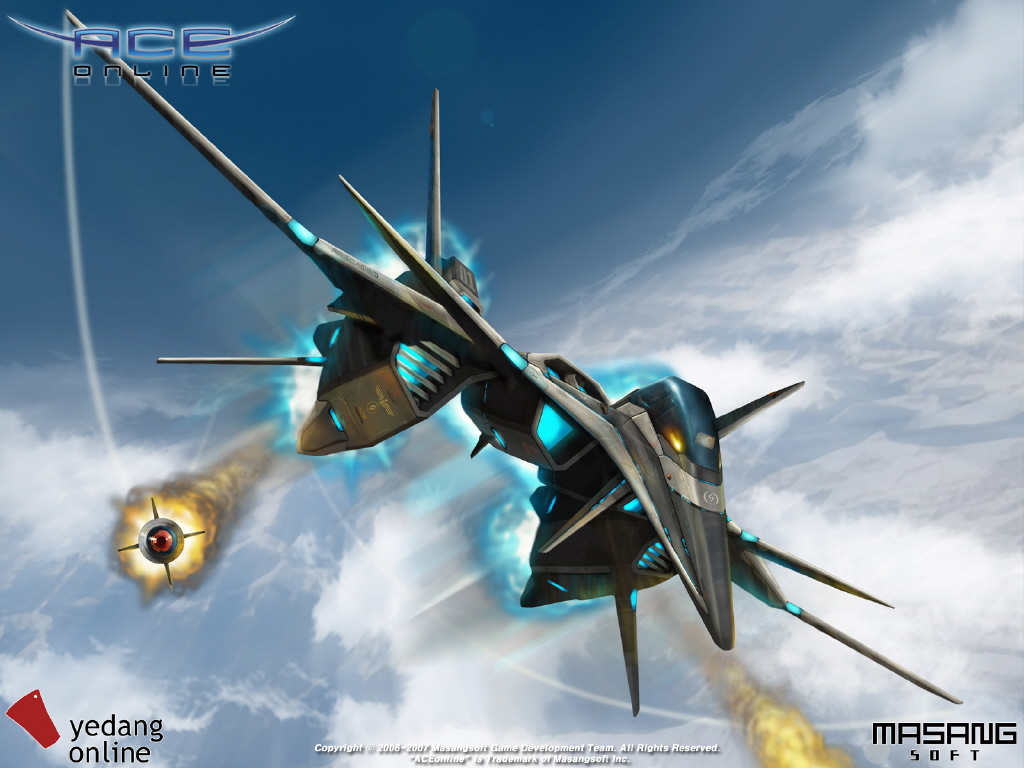 Ace Online is a 3D Massive Multiplayer Online action-based PC space shooter with various PvE and PvP elements to it. It was previously called Space Cowboys Online (SCO). Players can fly in their own space fighters called Gears and be able to participate in Player vs Environment as well as Player vs Player combat. Creation of guilds called Brigades in-game will be available as well as a variety of battle Formations to enhance when multiple Gears are engaged in combat together. Players will have the option of choosing one of two opposing nations to join, which will directly affect their missions and quests.

Total Rating: 5.67
Reviews: 18
Review Archive
Post Date: 17:46 22-03-2015
Rating: 7
Author: Sle91
Comment: This game is a simulation of space combat. U fly your aircraft and fight other ppl. There are lost of PvE and PvP variations in the game to test. The game is really fun, but unfortunately I found it boring after a while so I can't rate it higher that 7/10. :)

Post Date: 13:52 20-06-2014
Rating: 5
Author: Vrcinac
Comment: game is fun at the start but some times it gets very confusing. for unknown reason i got bored of it very quickly there is something that it lacks but i can not tell you what is that 5/10

Post Date: 13:17 02-11-2013
Rating: 4
Author: El Monstro De Galleta
Comment: Played this few times. Was so so. I think the main problem was the equipment, since it is a sci fi or fantasy thing none of it was "known" to the player. If it was like a Star Wars game we would be familiar with it from the movies.

Post Date: 18:26 22-04-2013
Rating: 5
Author: PolanWalker
Comment: This prodction is a 3D Sci-Fi shooter :D In this game we are pilots of innovation planes remainding space ships :D In game we will be able to make about 100 quests or missions. First few missions are very easy and we will be able to get know how abiut tuhis game withaout dieing 100 Times in 3 missions :D Game have very good made and ncie looking graphics. Game play is great and provide big fun from playing it :D I rate this game 5/10 :D

Post Date: 20:39 26-03-2013
Rating: 8
Author: Mordekaiser
Comment: This game is awesome graphics are very good but not alot of content but it is meant for PVP not PVE so i guess its not lacking really there are alot of players and different ships and guilds

Post Date: 18:59 15-07-2012
Rating: 6
Author: PolanWalker
Comment: Nice graphics but with low playability. For me 6/10.

Post Date: 13:54 15-01-2012
Rating: 6
Author: Thedarkboy
Comment: A solid game. The graphics are pretty good, if you ask me. I like the Pvp in the game.. But it could have better gameplay.

Post Date: 22:57 10-06-2011
Rating: 7
Author: Vikeadyn
Comment: An alright game. It revolves around PVP. Which can be fun at times, but stinks when your entry, exit gates are being camped. Greifers will always greif, which will happen in any giving PVP game.

Since the game is more PvP oriented, the PvE aspect of the game falls way short. The quests are pretty repetitive. Go kill X and loot X amount and turn in to Y. Which is the majority of most of the PvE quests.

The graphics are a bit "toony". It depends on more of a taste for gamers. I personally like more realalistic graphics anyday. Ace online controls feel a bit clunky to me. Ace online does not have that "Flying an airship feel" like Flight sims do.

You want to feel like a pilot, you are better off purchaseing a Flight Sim game. Not the flying a passenger jet type flight sim, but them warbird Flight sims. That give you missions, Like bombing missions, thining down opposing faction pilots by dog fighting, to attacking ground attack vehicles.

Ace online has limited airship choices, but some of the armor kits make up for the look of the fighters in general, which is nice, Ace also has very, very limited character customazation. You will easily see 10 or more players characters that look just like your character, at any giving time.

Ace Online plays more like a platform flying game, although it is fun, it is far from them warbird sims. Nice game to eat up time, but you will get pretty bored after 20 level. I did atleast. Grinding is kinda low, up to about 20 level if you go by XP to level. Leveling happens pretty fast. You can easily hit 20 level in a matter of a couple of days.

After level 20 though, leveling fast will hit a massive wall the grindiness will come fast, and the only thing left to do is grind XP from those PvE quests. Kill X, loot X amount, and turn in Y, over, and over.

Fun game for a little while, then the boredom will sit in, and just the thought of doing them PvE quests over and over, just to gain one more level, leaves a pungent taste in your mouth.

Post Date: 14:13 01-04-2011
Rating: 4
Author: dantabletennis
Comment: Not that great! Pvp is good but gameplay could be better!

Post Date: 05:21 17-02-2011
Rating: 7
Author: EcLuD
Comment: Good game, pvp oriented (of which I like), the sounds I liked, but the graphics disappointed me a little .. I expected something more, but in short, are decent. 7 / 10

Post Date: 21:52 21-01-2011
Rating: 7
Author: Adrian
Comment: The game revolves around PVP, great graphics, not too many ships too choose from though. The only drawbacks are the game's repetitive nature.

Post Date: 01:51 26-12-2010
Rating: 10
Author: conscious
Comment: I really love this game because I wanna be a pilot :D
The graphics are pretty good so far. You can control airplane and flying shooting monsters and stuff like that.

Post Date: 19:16 04-12-2010
Rating: 0
Author: champking5
Comment: This game sucks!! The PVP was garbage, this is like a game they just put online to see how many people would play it. No one play this game unless you wanna waste time playing.

Post Date: 10:39 02-04-2010
Rating: 0
Author: wengkeat
Comment: Boring game. I played to level 43 then quitted, regretting playing it at all. Cool looking planes but small community, grinding boredom and lack of PvP pulls this game down.

3/10

Post Date: 04:27 12-09-2009
Rating: 5
Author: soklykun
Comment: The gameplay is meh.

Post Date: 19:47 09-09-2008
Rating: 9
Author: Drizzt335
Comment: Fast paced, stylish, and pretty easy to level up makes this game an easy recommendation. Although the community is small, it has a lot of potential.

Post Date: 09:59 29-08-2008
Rating: 5
Author: xleexboyx
Comment: Ace Online is a very challenging game !!

Post Date: 03:12 20-07-2008
Rating: 7
Author: aceonline
Comment: I have played many mmo's and this one probably has the most interactive combat I have seen. The community is small in the game right now, but am hoping to change that.