Booty Master
Review Directory Intro ...
Want to know what other gamers are saying about an online game that you are interested in? Good because this is where gamers can give their opinions about different types of games such as Online RPGs, MMORPGs, Online Shooters, and Free Games.

If you don't want to leave a review, simply click on the link or the screenshot on a game's review page to go to its website.

Signing up is free and allows you to review games, post in the forums, and submit games for review. The forums allow you to ask questions, share tips, and discuss games after you have reviewed them. Let your opinions fly !.!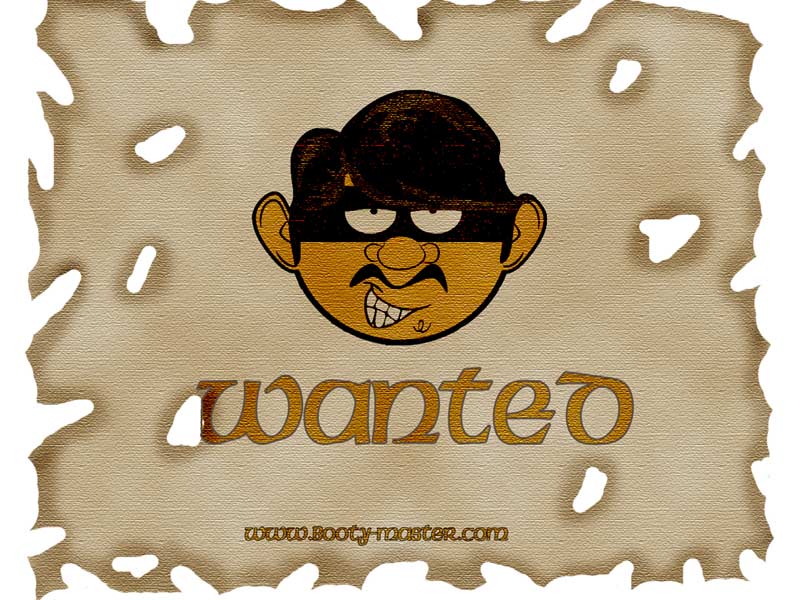 Take up the role of a thief in its first steps, customize your character, conduct crimes and become the ultimate Booty master! - Unique Crime System. Completely Free to play

Total Rating: 8.48
Reviews: 29
Review Archive
Post Date: 09:25 19-12-2008
Rating: 10
Author: Badyyy
Comment: What can i say i found it the best ever online game can't say anything else u have to see to believe it...

10/10!!

Post Date: 05:45 16-12-2008
Rating: 0
Author: webber
Comment: The highest rated free online game? Why? I have to agree more with the 0s than the 10s. Sorry.

Post Date: 22:17 02-08-2008
Rating: 0
Author: Bistro
Comment: Agree with bindrop and peel. I don't see why this game is rated so for being a text game. Is it Age of Conan or Guild Wars? I think not. Not even on the same planet so why rate it so good?

Post Date: 13:22 26-07-2008
Rating: 10
Author: alore
Comment: this game is awesome! i dont usualy like browser based games but this one has a great interface!
its the most fun 10 minutes of my day i look forward to all day long! and everybody on it is to helpful, you ask a question and get a nice helpful responce.

Post Date: 20:14 24-07-2008
Rating: 10
Author: osiris1
Comment: good game to play. the community is good because everyone can help each other become better at the game. The game itself is becoming more improved with new additions and better updates. 10/10

Post Date: 10:05 21-07-2008
Rating: 0
Author: bindrop
Comment: Why is this the highest rated free online game? I hate text games. You can play it for a few minutes a day, so what? That doesnt make it a 10 geeeez.

Post Date: 17:35 20-07-2008
Rating: 10
Author: Mendes
Comment: I found this game by pure chance. When i registered and was making my account i really appreciated the fact that we could choose from 10 different skills (locks,driving,weapons,computers,explosives,organisation,persuasion,
acrobatics, stealth and martial arts) You get the role playing feeling at booty-master because you can decide what kind of thief you want to be, what your purpose is since you can choose 3 skills to train for your character (at the right levels). The variety of crimes, from selling illegal dvds to robbing the booty state treasure, or raiding a weapons store, bribing officials, are all available. Certain crimes you can only do in a gang. You can also hire mobsters, which are characters with different skills, which will protect your house (amazingly you can also upgrade your house and its different defence systems) and you can take these mobsters in crime to aid you. You can open horse breeding facilities or a horse training ground to make money. You can auction your stolen goods at B-Bay which is the player market which i find also great. This game has so much to offer, and you do not need much time to play it which for some people is convenient. What i really found a good initiative from booty-master was the awarding of fame points to players which help out new players, or contribute to the booty-master community. I have played browser games which could be considered similar to this one but this is the first where i found such a warm, friendly and role playing dedicating community. 10/10 and increasing :)

Post Date: 06:36 13-07-2008
Rating: 10
Author: Dimmy
Comment: It's a good game because it needs only a little time and no need to stay online for 24/7 as other games.
To choose a specialties is also a good a feature of this game.

Post Date: 20:22 05-07-2008
Rating: 9
Author: Uglyshavedape
Comment: Great game. I discovered this game by accident and have become absolutely addicted. It is great fun for everyone from the serious gamer to the person with only 15 min a day to play. It's as simple or as complex as you want it to be.

Post Date: 04:53 29-06-2008
Rating: 8
Author: gentleman
Comment: awesome game,gives opportunities to young thieves to survive in the game,& make the newbies feel like a professional within a few days the game,where you speak by the crimes you do.Luxurious palace,nice jobs,just lead a normal thief life in this awesome game

usually i don"t have time to play any game EVERYDAY,as i have work...but Booty-master only takes me 5 minutes to play,& is Less-time consuming.....I like it for this reason.....

Post Date: 16:02 23-06-2008
Rating: 10
Author: bootyfan
Comment: Booty-Master is definatly in my top 3 list of the browser games Ive been playing through out several years .. highly addictive and easy to play.. and an allround great coomunity of players that are willing to give some god advics :)

Post Date: 13:08 23-06-2008
Rating: 10
Author: McCauley
Comment: Great game that seems simple at first but has hidden depths. I have enjoyed becoming a part of a friendly community that supports new players.

Post Date: 15:11 22-06-2008
Rating: 10
Author: Nobodyz
Comment: This game is really addictive and owns its score of 10 owing to several good points.
1. The daily update gives everyone equal opportunity and one can spend only 5 minutes a day to set up everything on a day. Everyone is on the same level.
2. "Easy to play but difficult to master!"- Such is the motto of the game. This is true as the game is easy to understand but unlocking all mysteries in the game isn't.
3. The game is subject to constant improvements, making it interesting(note that many of these changes are suggested by the players themselves through the proposal of new features)
4. The game also encourages cooperation and one can make many friends through the game and the forum.

Don't miss this game, it'll make you addicted to it.

Post Date: 14:11 22-06-2008
Rating: 10
Author: Syfox
Comment: Simply amazing! You can spend 15 minutes in the game and your done for the day! If you have free time, spend it on figuring out what to bring...which is always a mystery!

Post Date: 13:19 22-06-2008
Rating: 10
Author: kulot11
Comment: Simply the best for me. Just around 10-15mins and you're done. Not really time consuming. Tried other onlime games, but this one stands out. Highly recommended.

Post Date: 23:04 20-06-2008
Rating: 10
Author: a21ozcoldcup
Comment: A really awesome game. The developer talks with the players on a regular basis to get feedback and is constantly updating the game.

It's well worth a 10. No it's not World of Warcraft, but for an online game it's well worth your time!

Post Date: 05:51 20-06-2008
Rating: 0
Author: Mr. Peel
Comment: No idea why this game is getting so many 10s. Being a thief can be cool but its just a text browser game. Not even a good one at that. Sorry just my opinion :(.

Post Date: 04:06 20-06-2008
Rating: 10
Author: Metus
Comment: This game is seriously addictive. If you want a challenging game that won't eat up your whole life, try Booty Master. I love it and my wife hates it. Nuff said :).

Post Date: 02:50 20-06-2008
Rating: 10
Author: STOLEN
Comment: 'Easy to play but difficult to master' Totally agree there. Very active and challenging yet friendly members that are willing to help. A very addictive game

Post Date: 00:09 20-06-2008
Rating: 10
Author: crazy li
Comment: An interesting and creative game with lots of possibilities on how to play. New content is always getting added to enhance play.

Post Date: 23:13 19-06-2008
Rating: 10
Author: Geno Verrazano
Comment: This game is really awesome. It lets you deviate from the normal hack and slash MMORPG to the Guns Goons Gold type of MMORPG.

Post Date: 21:53 19-06-2008
Rating: 10
Author: FFXluc
Comment: 10! Good game for those who don't mind a new challenge. More Turn-based RPGs are needed!

Post Date: 20:47 19-06-2008
Rating: 10
Author: twonky
Comment: A fun game with an easy learning curve and does not require more than a few minutes a day to play. The community is also very helpful and supportive if you get stuck or want to do bigger and better things.

Post Date: 18:56 19-06-2008
Rating: 10
Author: Chaotic_Self
Comment: A great game, very clever and evergrowing with unlimited potential. Wonderful community, tight and loyal. It also takes little time to play and it's completely free. Be warned though... It's very addictive.

Post Date: 17:28 19-06-2008
Rating: 10
Author: Crazy Escimo
Comment: great fun game to play the role of a thief :)commit crimes, rob other players and a friendly community.. 1 of the best free online games I played and it only takes 5-10 min a day to play

Post Date: 14:18 19-06-2008
Rating: 10
Author: Flammable
Comment: Great game with determined players, highly recommended, i've played many gamesin my time, but this is one that stands out as the best by far.

Post Date: 14:17 19-06-2008
Rating: 10
Author: crusader60
Comment: Great community with active gangs and a fun crime system that will test your little grey cells. You can spend 5 minutes or 5 hours per day on the game and you still fight on even ground. Great for the casual gamer.

Post Date: 23:05 30-01-2008
Rating: 10
Author: labomba
Comment: Slow to start, Love the choices and realistic action of the game.

Post Date: 18:36 23-11-2007
Rating: 9
Author: Revenger
Comment: Suitable for people who don't want to spend whole day playing a game but still want to be competitive.