FreeWorld
Review Directory Intro ...
Want to know what other gamers are saying about an online game that you are interested in? Good because this is where gamers can give their opinions about different types of games such as Online RPGs, MMORPGs, Online Shooters, and Free Games.

If you don't want to leave a review, simply click on the link or the screenshot on a game's review page to go to its website.

Signing up is free and allows you to review games, post in the forums, and submit games for review. The forums allow you to ask questions, share tips, and discuss games after you have reviewed them. Let your opinions fly !.!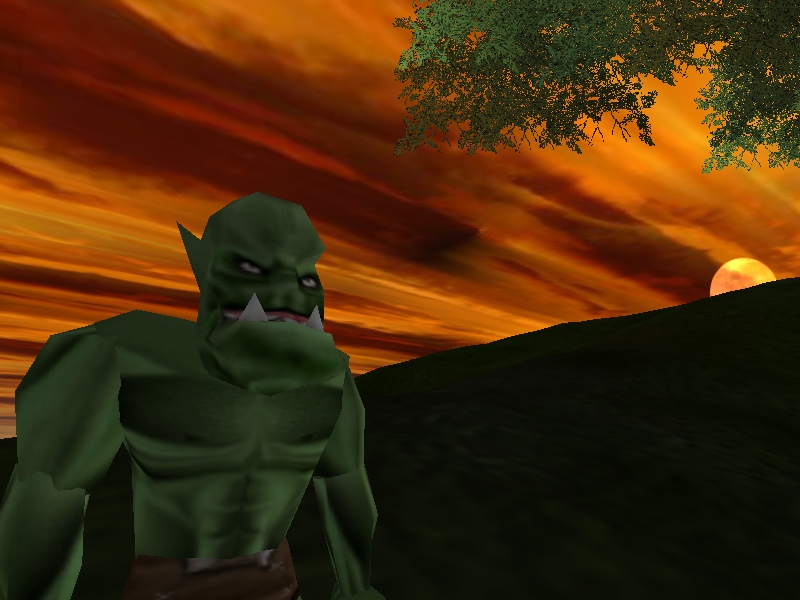 Battle along side your friends in the Quest of a life time to Rebuild Lord Morlock's spell book and once and for all rid the land of the Voids Treachery. No longer be held captive to the boundaries of levels and Class restriction, escape the boredom and endless agony of point and click combat. Take a step into the world of Seregor and battle to the death to once more make this a FreeWorld!

Total Rating: 4.22
Reviews: 18
Review Archive
Post Date: 03:15 04-05-2010
Rating: 7
Author: thundemp2007
Comment: A 3D free to play MMORPG that is common to other online games.Pet System which allows pet attack, defend, train and ride.FreeWorld has a large variety of quests that allow players to determine their own gaming experience. When they launch the Alpha testing they had many things to developed but the feature of the game is good especially the combat system because there are no "point and click" attacks; all combat in Freeworld is in real time. Plus,each server will host it own vast worlds that may be completely different from the other worlds and hold new adventures.

Post Date: 01:02 31-07-2008
Rating: 10
Author: Evangel
Comment: For those who don't know, freeworld is basically a dead game. The game creators scrapped the game around early-mid 2006. For the others who don't know this game came out b4 WoW. I know this because I was one of the orignal 40 Alpha testers. The game then, when it was still the creators main focus was a lot better than it is now.

When first released the tutorials were more like miniquests that taught the players most of the aspects of the game, combat styles, equipment, mounts, etc. Also back then players started with full noob armor, sword/bow, and a horse.

Most of what WoW is now seems to me to have been ripped from this game. The original UI to freeword and stats/skills are almost identical to WoW is now, as was most everything else.

Post Date: 00:57 18-04-2008
Rating: 10
Author: StrifeUk
Comment: Being with the community for around 3 years now, i would like to say that the community it's self is fantastic. There are a great group of people that have been supporting this game for a while, because of the unique flavour that this game is said to offer. If you join the community, introduce yourself and you will be welcomed warmly by a variety of personalities.

THE GAME IS CURRENTLY IN THE FIRST STAGE OF ALPHA TESTING (the first stage of the first stage, you might say), therefore you can not qualify the below reviews as accurate because they lack any understanding of the game's current condition whatsoever.

Because the game is in alpha testing, everything is likely to be an issue. Graphics, sound, and especially the game play. Having been in the community for so long, and watched the development of the game happen slowly but surely, i can say safely that the developers are on a great track to accomplishing fantastic goals with this up and coming MMORPG.

Post Date: 21:45 09-04-2008
Rating: 4
Author: yortinator
Comment: i aggree with karvee everything he says is completely i played for 30 minutes the first day and the server was down the second day i played for like 2 hours and it was down again....and its soooo hard to level up....every 30 seconds your dying and when u do manage to kill something u get too little exp to make a difference.and the gold drops are horrible...the first monster i kill dropped .04 gold the second,.05 gold...wtf how am i supposed to get anything with this crap...but it does have some good features.

the graphics are good. their better than allot of games.it has some pretty good landscape...i wouldnt recommend this game....its really not that great...but ill give it a 4 for the landscape and the graphics

Post Date: 21:17 05-03-2008
Rating: 2
Author: karvee2007
Comment: Stay away from this one, extremely difficult to lvl up, even in beginner area. Money drops are not enough to buy gear, even after 3 days of playing, still naked. There is only one server and it is down 90 % of the time, when it did finally come back up my character was reset back to lvl one with no money and no xp.

Post Date: 12:27 12-02-2008
Rating: 0
Author: Nebin
Comment: Strange group of ppl here. Closed comunity with little or no hope of joining in. No help from anyone. Just not a fun place to be.

Post Date: 03:55 24-05-2007
Rating: 4
Author: Zirotecha
Comment: A 1 means worst, mihalis, noob. Pretty bad game.

Post Date: 11:05 09-04-2007
Rating: 1
Author: mihalis
Comment: man this game is great like everything about the awesome 3d graphics the great gameplay thats why ill give it a 1

Post Date: 22:30 15-08-2006
Rating: 2
Author: Ticktackss
Comment: Killerbomb your right..looks like a wannabee WoW

Post Date: 03:05 18-05-2006
Rating: 5
Author: killerkomb
Comment: mmmm looks like a WoW wannabe

Post Date: 20:48 12-04-2006
Rating: 3
Author: SephirothDeathAngel
Comment: looks kinda boring

Post Date: 06:06 12-03-2006
Rating: 2
Author: Sk8ter18
Comment: none

Post Date: 22:46 14-12-2005
Rating: 0
Author: nicky nick
Comment: none

Post Date: 15:45 26-10-2005
Rating: 5
Author: Jameswyn
Comment: none

Post Date: 08:55 17-08-2005
Rating: 3
Author: Banger
Comment: none

Post Date: 03:49 14-08-2005
Rating: 5
Author: Chuina
Comment: The graphcis are a little dated but the game is awesome and with the new build comming out it will own!

Post Date: 23:28 10-12-2004
Rating: 5
Author: Atretu
Comment: none

Post Date: 03:39 10-12-2004
Rating: 8
Author: uberman
Comment: I like the concept that the developers are going for very much.