Realms of Despair
Review Directory Intro ...
Want to know what other gamers are saying about an online game that you are interested in? Good because this is where gamers can give their opinions about different types of games such as Online RPGs, MMORPGs, Online Shooters, and Free Games.

If you don't want to leave a review, simply click on the link or the screenshot on a game's review page to go to its website.

Signing up is free and allows you to review games, post in the forums, and submit games for review. The forums allow you to ask questions, share tips, and discuss games after you have reviewed them. Let your opinions fly !.!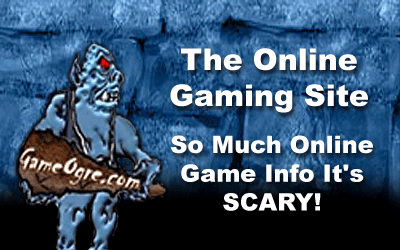 Realms of Despair is a multiplayer interactive medieval adventure game (a MUD).

Total Rating: 6.61
Reviews: 23
Review Archive
Post Date: 03:48 06-03-2010
Rating: 10
Author: Romani
Comment: The Realms of Despair is an interactive text community that has been around for many years. If you love MUDs or ever wanted to delve into being part of a growing and changing world that will not vanish, will not ever grow dull or will not charge you a dime, this is the one for you. The client on their website makes it easy to learn. Your characters can be saved where they are to log in later and play again. You can join guilds, clans, orders, even sects and become part of many of the communities on RoD.

Post Date: 01:20 01-02-2009
Rating: 10
Author: ehrik
Comment: don't rate it if you don't play MUDs, its pointless >.>
~~~

Probably one of the best MUDs out there, keep up the good work

Post Date: 19:50 12-06-2008
Rating: 3
Author: Slyrr
Comment: text based... if it was like wow or mom than this game would be the best game in the universe.text based complely ruins it

Post Date: 03:56 11-06-2008
Rating: 7
Author: pandatwin
Comment: From what i've seen, this game looks awesome!, but WARNING: this game is text based (as far as i've seen)!! If that doesn't bother you, then you'll really enjoy this game. There's so many races and jobs and you can completely customize your character.

Post Date: 16:38 03-05-2008
Rating: 10
Author: Malorn
Comment: This game is set in a medieval world with races like humans, elves, dwarves, gnomes, pixies, half-orcs, half-trolls, half-ogres, sea-elves, hobbits, gith and drow; all avaliable to the player. Your class gives you an incredible degree of control over the game world, including some classes who can control the dreams of sleeping players, change the weather, enchant weapons or summon animals. Other classes are skilled at surviving in the wilderness, like the Ranger or Druid, and you can literally spend days adventuring through forests and plains with your friends, finding food and treasure and having battles with monsters. The in-game help and assistance from friendly players is simply a whole different league to other games. The people who make the game actually play it too, you'll see them all the time. This game runs on any computer with any internet connection (even dial-up!), as it doesn't need big, bulky graphics to work. I've had a lot of fun playing this game, and would recommend it to anyone who enjoys the feeling of exploring a vividly created world, or is sick of having to wait through big downloads or updates to play a good game.

Post Date: 02:35 01-05-2007
Rating: 10
Author: Azurick
Comment: If you like MUDs then youll love this game. The controlls take a few mins to get used to but after you get the hang of it its awesome. I highly recommend this game to everyone who likes text-based games like this.


Post Date: 19:53 11-02-2007
Rating: 4
Author: Josh Pwns
Comment: I would not recommend this game. there are no graphics from what i saw and it has complicated controls. but when i was making my character i thought this game would be awesome

Post Date: 04:54 15-11-2006
Rating: 5
Author: Elrohir
Comment: Good concept and game, I just cant get into MUDs. All the typing is too complicated for me. Not that i dont have an imagination or thirst for role playing, but I just cant quite get the hang of the controls/commands. Wish I could, it looks great.

Post Date: 05:44 23-04-2006
Rating: 4
Author: unfilledoath
Comment: I think that it has a pretty good idea but is very complicated.It took me about half an hour just to get through the initial set up. o well. good luck those of u who r gonna try it.

Post Date: 17:17 14-04-2006
Rating: 1
Author: xmagicx
Comment: I suppose if I gave it a chance it might be good. But I don t like MUDs.

Post Date: 21:17 07-12-2005
Rating: 10
Author: Tiniegh
Comment: A must for anyone looking for Wonderful Roleplay! Each race has their own RaceTalk channel that you can get to know people from your character s race. RP orders, Nation Roleplay. There are RP boards for Nations And for each Race to post on. So jump on! Type config +RP, do a Whois RP and start finding Roleplayers to Roleplay with! Don t be afraid to get in touch with someone to show you around your hometown or national visions!
Over all it s a great MUD, even if you aren t into Roleplaying!
*Subliminal message* Be a Gnome! *Gets bonked for subliminal message* Ok ok fine.. be whatever you want... ;)



Post Date: 22:06 05-09-2005
Rating: 10
Author: raiden2233
Comment: nice game

Post Date: 21:31 03-06-2005
Rating: 5
Author: soo hungy
Comment: none

Post Date: 16:16 15-04-2005
Rating: 10
Author: Farmores
Comment: none

Post Date: 20:24 13-03-2005
Rating: 5
Author: allynpellett
Comment: none

Post Date: 15:35 19-02-2005
Rating: 5
Author: visitor
Comment: none

Post Date: 12:57 22-09-2004
Rating: 9
Author: Mr. Peel
Comment: One of those games you go to when you really want to use your imagination.

Post Date: 15:28 21-09-2004
Rating: 10
Author: visitor
Comment: none

Post Date: 13:31 19-09-2004
Rating: 5
Author: visitor
Comment: this game is okay found it quiet boring after a while still quiet good tho


Post Date: 03:09 19-09-2004
Rating: 5
Author: visitor
Comment: none

Post Date: 20:11 18-09-2004
Rating: 0
Author: visitor
Comment: none

Post Date: 20:54 15-09-2004
Rating: 5
Author: visitor
Comment: none

Post Date: 11:44 14-09-2004
Rating: 9
Author: visitor
Comment: One of the best MUDs today.