S.T.A.L.K.E.R
Review Directory Intro ...
Want to know what other gamers are saying about an online game that you are interested in? Good because this is where gamers can give their opinions about different types of games such as Online RPGs, MMORPGs, Online Shooters, and Free Games.

If you don't want to leave a review, simply click on the link or the screenshot on a game's review page to go to its website.

Signing up is free and allows you to review games, post in the forums, and submit games for review. The forums allow you to ask questions, share tips, and discuss games after you have reviewed them. Let your opinions fly !.!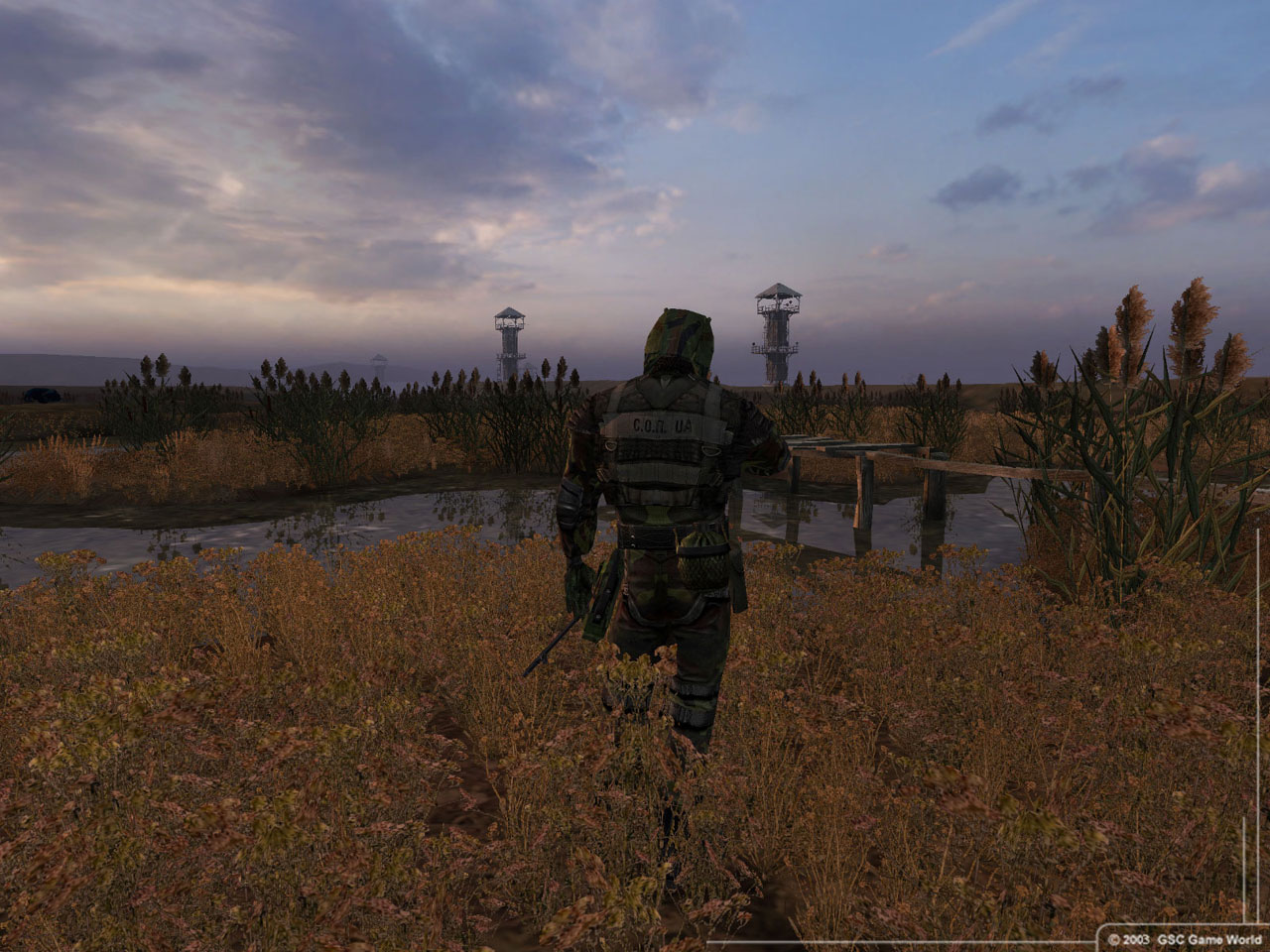 This is a role-playing game without growing experience of your character, without changing characteristics and levels. We want the player to develop his real mastery, moreover Stalker is an FPS/RPG game and much depends on his ability to fight. Changing characteristics, levels and player's experience, to our mind, would destroy the realism we try to create. As far as the rest is concerned, this is almost a normal RPG game where players travel the Zone, collect artifacts, weapons, reveal anomalous zones, communicate and trade with NPCs etc.

Total Rating: 7.56
Reviews: 16
Review Archive
Post Date: 12:00 12-08-2015
Rating: 8
Author: SulzYee
Comment: One of the FPS game that I like to play. An kind of survival game, funny to play it. My rate is 8/10.

Post Date: 19:38 02-12-2014
Rating: 8
Author: Mihajlo
Comment: S.T.A.L.K.E.R. is FPS survival game with RPG elements, based on Stalker the movie, developed by GSC Game World. Game takes place in the area called The Zone based on Chernobyl Exclusion Zone (like in the movie). Players need to play attention on 3 factors (Radiation, Hunger and Bleeding), customization is great and game is fun to play. I rate this game 8/10

Post Date: 13:43 14-10-2014
Rating: 8
Author: brankomiljus20
Comment: Ive played it so long time, graphic is good, as i remember game was placed in Chernobyl, game is really real, u need even to eat, in this game u collecting artifacts and diferent weapons and is not easy to kill. One of better RPG games

Post Date: 18:20 16-09-2014
Rating: 9
Author: Garagos
Comment: Looks very cool with that graphic. I played it before long time, I has very bad graphic card so I can't exparience that ''feeling'' about that awesome graphic.
Game like every other RPG is great. I think it is really great game, but you must have some good graphic card.

Post Date: 20:04 22-06-2014
Rating: 9
Author: Aki013
Comment: Great shooter game,graphic are amazing and all looks realistic.9/10

Post Date: 11:54 20-07-2012
Rating: 10
Author: PolanWalker
Comment: Amazing game with great game play. Mutants, anomalies and radiation are giving meny emotions. Best FPS shoter i have ever played.

Post Date: 10:46 30-04-2012
Rating: 7
Author: Thedarkboy
Comment: Stalker was a love/hate game for players, but most loved it. It was a big hit from a fairly new developer, at least in the first person shooter market. Everyone loves an underdog, although it was quite an anticipated title, so it got rave reviews on release. Mostly rave reviews, excusing the bugs that were mostly fixed with patches.

Post Date: 06:37 28-04-2010
Rating: 10
Author: notch
Comment: Stalker was an awesome shooter that does not get all the credit it deserves. Why give the game a 0?

Post Date: 14:30 24-01-2010
Rating: 0
Author: jolyphs
Comment: bad gameplay.

Post Date: 22:58 11-04-2009
Rating: 10
Author: BlahBloo
Comment: WHAT UR PROB DUDE!??!?!?! this game is not hard u just have no skill! and u probally died when u went into the bandit camp!!! HAHAHHA IV BEAT THE FRIKIN GAME ON THE HARDEST SKILL LEVEL!!!!!!!! U HAVE NO SKILL CUZ U ARE JUST STANDING THERE TRYING TO SHOOT A MUTANT OR HUMAN THIS GAME REQUIERS SKILL U GOTTA PLAY SMART HEHEHEHHE

Post Date: 21:22 28-06-2007
Rating: 8
Author: slayerzigx
Comment: Hahaha, just "cause you are terrible doesn"t mean you can give a game a bad rating, your drawing people away from the TRUTH

Post Date: 21:29 29-04-2007
Rating: 2
Author: charliemouse
Comment: Good looking and atmospheric but wey to hard.
Another body bag progression fps.
even on easy setting the enemy gan take a full pistol clip in the chest, reload, and easily take you out. Its a shame as i was looking forward to this title.
Great if your into hard core fps, have reflex of a coiled rattle snake and have spent one third of your life playing fps.
If the above dosnt apply to you then be prepared to see the same sceens and the same enemy kill you, over and over and over and over and over and over and over again until you do what i did. Put it down.

Post Date: 04:09 31-03-2007
Rating: 9
Author: Banger
Comment: Although it can be very buggy, this game is fun as hells and beats the countless Quake and Doom clones. There is a ton to explore instead of being led on one constant path constantly. Fix the bugs and this game is a classic.

Post Date: 13:13 30-01-2006
Rating: 5
Author: simpelekees
Comment: game is being delayed and delayed every day. They dont dare to give a date anymore. Still i think it will give great gameplay into singlplayer and multiplayer. I m hoping in great stealthy multiplayer options in some great maps. With the choices of some specific weapons and upgrades. Money would be a good way in choosing the right weapons online.

Post Date: 18:30 13-09-2004
Rating: 10
Author: Rix Raw
Comment: Great physics ,great looks. I M totally in love with this game ,too bad it ll only come out in 2005..September ,I think.

Post Date: 07:18 12-09-2004
Rating: 8
Author: visitor
Comment: Not heard as much about this game as Doom 3 or Half-Life 2 but it looks great!