The Five Pillars
Review Directory Intro ...
Want to know what other gamers are saying about an online game that you are interested in? Good because this is where gamers can give their opinions about different types of games such as Online RPGs, MMORPGs, Online Shooters, and Free Games.

If you don't want to leave a review, simply click on the link or the screenshot on a game's review page to go to its website.

Signing up is free and allows you to review games, post in the forums, and submit games for review. The forums allow you to ask questions, share tips, and discuss games after you have reviewed them. Let your opinions fly !.!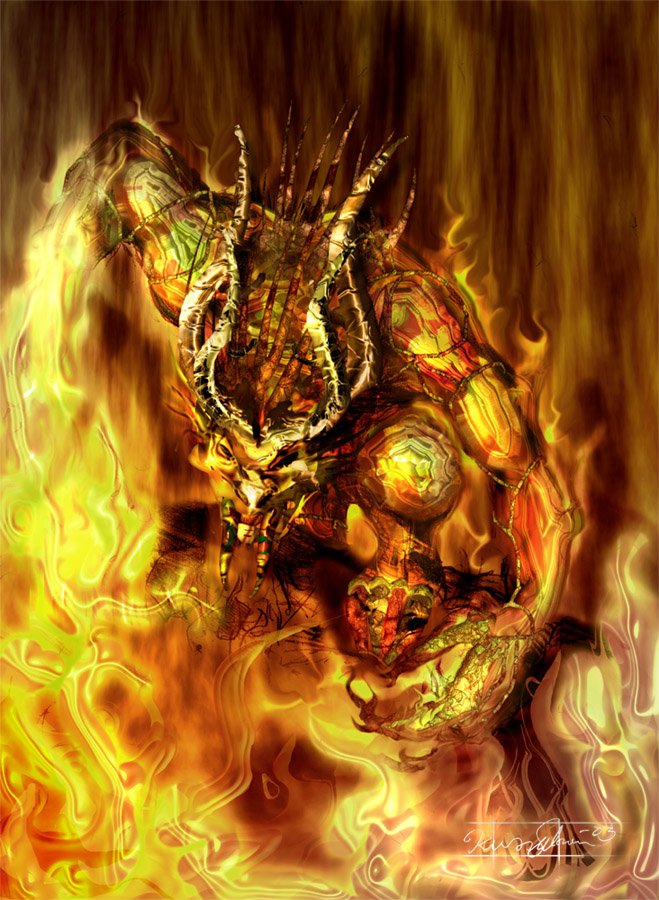 The Five Pillars is a strategic multiplayer online game set in a strange, post-apocalyptic fantasy world.

Total Rating: 5.88
Reviews: 16
Review Archive
Post Date: 22:55 09-02-2009
Rating: 0
Author: drseuss
Comment: Very very small player base. Very hard to learn. The regular players only use new players open up more space in their guild for people they normally play with (they use some kind of slot system that awards them for having new players in their guild by allowing more old players to join). They attack new players constantly because its easier and knowing they didn't teach the new players how to play and the game is hard to learn without help, it makes them perfect targets. You'll notice the only reviews that are positive are from those that say they've played for years. The forum is dead. The one reviewer said no ingame chat, but they have an ingame chat, but noone ever talks or helps there.
I wouldn't bother and just move on. Not worth your time trying. Time is money and this isn't worth any money.

Post Date: 20:13 15-10-2008
Rating: 5
Author: sukerran
Comment: confusing as hell, but nice plot

Post Date: 07:35 10-04-2008
Rating: 10
Author: Razorblade
Comment: A game worth of my daily attention!
The data might look a bit overwhelming in the beginning but it gets understandable very quickly, especially when you join a guild
And it gets really great when you do it in roleplay with friends and foes :)

Played t5p for over 4 years now, doesn't that say enough??
Hope to meet a lot of new players in the next 4 years :)
-Razor-

Post Date: 20:18 26-02-2008
Rating: 0
Author: Dragonkin
Comment: I've seen better games. Things in the game aren't explained which requires you to find a guild and hope they will help you learn. Any information you do find is more then likely outdated as they apparently changed their system of play after writing it. One of the users below states it takes a week, use forum and IRC. The forum is useless unless you like bickering and IRC is an outdated chat that requires you to download and install more software. No ingame chat, even though you have guilds, you can't talk real-time with anyone.

There are much better turn based games out there.
Though if you like this style of play try and find other games based off archmage (an old turn based game long gone).



Post Date: 21:30 14-06-2007
Rating: 0
Author: MMOManiac
Comment: This game is fun until somebody who pays and has been playing for 2 years wipes you out.

Post Date: 08:48 18-10-2006
Rating: 9
Author: StarTroll
Comment: Great game, been playing since 2003. It's slowly ruining my real-life social life, but I'm enjoying every moment of it.
Might look a bit hard to understand right away, but if you give it a week it will grow on you.
Enough people around to help you, on the special forum and via IRC.

Post Date: 13:04 26-09-2006
Rating: 9
Author: DarkL0rd
Comment: Fun and enticing (addictive) game
great social and diplomacy aspect though this is not forced on you,
lots of talk about being the top and getting a HOF
Pffft
this game has the depth to allow you have fun and not even try to get high
Guild wars feature just as much, and as you are a mage you have lots of nice(or nasty :) ) spells to play with.
something for everyone and you can do it all if you want (at once if your game)

Post Date: 16:03 09-09-2006
Rating: 9
Author: Lowres
Comment: T5P is a free to play browser MMORPG. You have a chance to play one of five diferent types of mages:
Red, Mountain, fire based magic.
Black, Swamp, dark magic.
Blue, Glaciers, ice based magic.
White, Plains, techno magic.
Green, Forest, natural magic.
Gain one turn every 5-7 minutes then use your turnsto explore with your mage to gain land, convert your new land into buildings to gain resources, then use magic or money to summon/recruit an army. Then use your army to attack other people and steal their land, beware of their counterattacks though.
Each colour of mage has access to a range of spells and units unique to them and access to some units/spells of the other colours.

The great fun of the game for me is banding together with other mages into a guild to try to achieve server domination. The servers are reset about every two months with the top ranked Mages being granted a spot in the Hall Of Fame.
Endless variation of game style and a huge choice of stragtegies to follow give a suprisingly addictive game. It is quite easy to learn to play but challenging to play well.

Post Date: 03:58 04-09-2006
Rating: 10
Author: Grimwood1
Comment: I play that game for 2 1/2 years now and I always had big fun. It´s a wonderful teamplay-game but you can also play it alone if you want.
It has few flaws, but every game has that even the masterpieces. So no problem.

Did I already mention that I got to know many wonderful people because of The Five Pillars?

Post Date: 09:16 03-09-2006
Rating: 10
Author: MrLee
Comment: Its a great game no downloads needed, friendly to dial up users, easy to learn the basics but with a huge variety of creatures, spells, abilities, Heroes, etc there is heaps to learn. The game is continually evolving (always being updated) so you will never know everything, everyone is welcome to make suggestions about the game as to how they would like to see it updated on the T5P forum.
There are any number of goals you can strive for and numerous strategies you can apply to achieve them with great potential for role play, war and ranking (Having the largest kingdom and most land you can get).
I highly recommend this game as a great strategy and community game. :)

Post Date: 03:21 07-06-2006
Rating: 0
Author: satan lord
Comment: sorry but i dont play games where u have to lower ur security system to play. i do not want hackers comin into my computer, how dum do they think we are

Post Date: 11:03 26-01-2006
Rating: 2
Author: Pellnell
Comment: One of many games like this and not one of the best or even in the middle.

Post Date: 05:07 18-12-2005
Rating: 6
Author: malachai
Comment: looks good

Post Date: 22:29 06-06-2005
Rating: 5
Author: marvin munk0
Comment: none

Post Date: 10:02 15-02-2005
Rating: 9
Author: Xanthus
Comment: The Five Pillars is a good, but not perfect online strategy game. It has a few flaws, and may not hold onto everyone s attention, but it has been good enough to keep me playing it at the expense of other games for a long time now. I urge you to give it a go for yourself. You may find your new favourite game, and a few friends while you re at it.

Post Date: 17:36 05-02-2005
Rating: 10
Author: ryo hazuki
Comment: i have played this game now for over a year now and the changes and updates to it are unbelivable the game is always evolving and becomming better as everyday passes by.

some of the majour changes i have seen since i started are the 3 servers what where added to the already existing 2

Hardcore and slow: these servers are guilded servers where you can work with others to rule the server the main difference between these 2 servers is the time it takes to get turns as hardcore you get 2 turns every 10 mins and for slow its 1 turn every 10 mins, Slow takes more thought as your turns are more valuable to you but hardcore is more competetive

Anarchy server: this is a server where its everymage for themselves and anything goes... and you get 1 turn every 7 minutes

Freshman Server: This Server is For New Players and every new player is encouraged to play here before any of the other servers and it teaches the basic concepts of the game so players can get the hang of it and this server gives 1 turn every 5 mins

then there is the newest server

Tournament server: Tournament Server is the place where fast and furious battles can be fought. Challenge your enemies and sort your differences out on the battlefield. Alone or with friends: you can fight on your own terms. With the game providing you a fully researched mage, you can completely focus on taking down your opponents. For this server you can choose how long the tournament lasts and how often you get turns



Now i have seen posts by a similar game to this whining about paying to play..

paying to play is not manditory and gives people some extra things in game many of the players who pay to play dont pay for the advantages they pay to help the game evolve, and to get the advantages paying is not the only way there are several ways you can get it

REMEMBER PAYING DOES NOT GUARANTEE YOU A RANK 1 SPOT OR MAKE YOU INVISBLE TO ATTACKS FROM OTHER MAGES

i would tell anyone who enjoys mmorpgs to try this game out as there are always people around who are helpfull and are willing to offer their services

so just go try it out

any questions you can use the ingame chat what you can find on the main page of the site or you can goto the GalaxyNet server on irc and join #fivepillars