FishVille
Review Directory Intro ...
Want to know what other gamers are saying about an online game that you are interested in? Good because this is where gamers can give their opinions about different types of games such as Online RPGs, MMORPGs, Online Shooters, and Free Games.

If you don't want to leave a review, simply click on the link or the screenshot on a game's review page to go to its website.

Signing up is free and allows you to review games, post in the forums, and submit games for review. The forums allow you to ask questions, share tips, and discuss games after you have reviewed them. Let your opinions fly !.!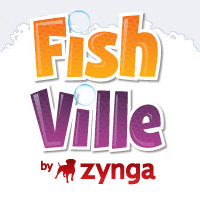 FishVille is an addictive game where you raise cute baby fish, feed them as they grow, and decorate your virtual aquarium.

Total Rating: 5.87
Reviews: 15
Review Archive
Post Date: 10:37 22-12-2014
Rating: 8
Author: Sle91
Comment: FishVille is a facebook game where u organize your own aquarium. U raise fish from baby to adult. U can also decorate your aquarium according to your taste and fill it up with different kinds of fish. Since I love all aquarium based games I rate this high, like 8/10. :)

Post Date: 07:39 15-10-2014
Rating: 5
Author: arZ
Comment: Fishville is a facebook social game that i played the most of all zynga games. You need to buy fish and to feed them. They will grow up ... and you need to decorate the aquarium with different thinks. Really boring game ...
I rate it with 5/10 ...

Post Date: 16:10 21-06-2014
Rating: 8
Author: Aki013
Comment: I like this fish game,graphic are not bad and fishes are good :). 8/10

Post Date: 22:45 05-04-2014
Rating: 5
Author: Noblesse
Comment: Well..yeah i played this game few years ago so i'll share my experience with you guys.

Why i started playing:
Well it was over-rated/hyped by my friends and facebook community, there was not a single place where there's no farm vile lol, so everyone is playing huh..i will play it too than hhh' So yeah i started because everyone was playing it back them.

Something more about the game itself:
FarmVille is not a complicated game by any stretch. There are no dragons to slay, no race cars to drive, no dungeons to conquer. FarmVille is a game about planting strawberries and squash and watermelons. It's about building a fence around your sheep. It's about getting your friends to help you raise a barn. It's a simple, family-friendly farming experience that everyone can enjoy.
So yeah this game is very enjoyable but it doesn't last that much.
Why..
FarmVille. And unlike many games on Facebook, the only skill this one requires is patience.
Each crop will grow within a certain time frame. Blueberries will only take four hours, but cotton will take three days. You'll need to return after the growing period has passed if you want to harvest your crops – but there's a twist. Take too long and your crops will wither and die. Crops with at the same rate they grow, so if you plant blueberries right now, you'll need to harvest them 4-8 hours from now. Anything earlier and they're not ready, anything later and they're dead stock.
Growing and harvesting crops will earn you money and experience, which you'll use to buy more seeds and to level up. You'll also use the money earned to buy buildings and decorations for your farm. Once you get used to the main mechanic, you'll find that purchases like these become central to the gameplay experience.
Be it through gifts or purchases, your farm will build up a wild array of trees and animals. These can both be harvested, but unlike crops they don't disappear once reaped or wilt and die – they stay around forever. Things can get out of control pretty quick depending on the size of your farm, so you'll want to explore options to house these animals. Buying buildings like dairy farms and chicken coops can make organization and animal harvesting a breeze.

You have to do everything on time dude ! hh
I reached around lvl40, was addicting when i started but as time passed it got boring and i switched to other games, of-course it was fun while it lasted ofc.
I hope you have a grasp of what Farmville is now :)

Have a nice day,
~Noblesse

Post Date: 05:25 04-04-2014
Rating: 6
Author: ivekvv256
Comment: It wasn't so bad of a game... I just think that it's bad that they don't focus on new games, instead they copy the games they made earlier. There isn't much to do in this game, but it can be fun sometimes :P

Post Date: 13:10 02-11-2011
Rating: 8
Author: lumlehsumleh
Comment: fish ville is acually pretty fun. having to have to check out on your fish everyday. going to friends aquariums and opening chests.

Post Date: 13:56 28-10-2011
Rating: 3
Author: dmt_2000
Comment: This is another Farmvile the only difference is that you farm fish it is a Facebook game also i think it is not as good as farmvile

Post Date: 13:32 28-10-2011
Rating: 4
Author: Thedarkboy
Comment: This is just another game you can find in Facebook. I think it's prety boring.. Many of the Facebook games are quite like this but with other things.. Raising you fish and getting money and things like that, are about the only thing you do in this game.

Post Date: 19:38 26-04-2011
Rating: 3
Author: Lions
Comment: It's just another Zynga game, meaning it's just like Farmville and Frontierville and all the other major Facebook games. Entertaining for a while, but if you want to seriously play you need to invest a lot of money, not something worth doing in my opinion.

Post Date: 03:14 24-02-2011
Rating: 4
Author: sasuke24
Comment: An awesome game from zynga. I like this game with my friends. But as a zynga game you need to invest a huge sum of money to gain everything...

Post Date: 04:32 07-12-2010
Rating: 9
Author: champking5
Comment: I played this for like a couple of times. I aways ran out of money. All you do is raise fishes to earn points and buy new stuff for you tank.

Post Date: 00:01 30-11-2010
Rating: 6
Author: Ichigohollowfied
Comment: My fish kept dying....lol. takes too much attention and I needed more money!!!! I wanted something like insaneaquarium =/

Post Date: 23:29 21-07-2010
Rating: 6
Author: kevow
Comment: an interactive fish feeding,selling, and buying more things
its the surviveal of the fishies!!! feed it or dont
good graphics laggs a alot the html breaks quit a bit, the gifts are cool and you can decorate your tank with many exodic stuff that comes in every month, buy premium items there for the game is worth it

Post Date: 00:03 20-07-2010
Rating: 6
Author: Xavator
Comment: This isn't the only "take-care-of-your-aquarium" games out there, so originality doesn't stand out much. Similar to other fish games, you take care of your fish in a virtual fish tank. Players can sell the fish once they reach maturity and use the money to further enhance their fish tanks and stuffs like that.

Post Date: 16:58 28-06-2010
Rating: 7
Author: jared
Comment: I did not play this for very long because i got bored... Its cool for a small bit but it gets boring since all you do is raise fish and get fishtanks and decorate your fishtanks.i played it for about 2 months but the first month it was fun :)
7/10