Mafia Wars
Review Directory Intro ...
Want to know what other gamers are saying about an online game that you are interested in? Good because this is where gamers can give their opinions about different types of games such as Online RPGs, MMORPGs, Online Shooters, and Free Games.

If you don't want to leave a review, simply click on the link or the screenshot on a game's review page to go to its website.

Signing up is free and allows you to review games, post in the forums, and submit games for review. The forums allow you to ask questions, share tips, and discuss games after you have reviewed them. Let your opinions fly !.!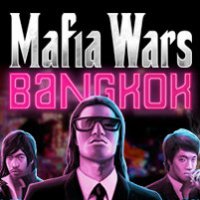 Extremely popular Facebook game where you and millions of others build alliances, amass property, and fight mobs of enemies in games of power and deception.

Total Rating: 4.56
Reviews: 18
Review Archive
Post Date: 23:13 04-01-2015
Rating: 7
Author: Sle91
Comment: Mafia Wars is another facebook social game with lots and lots of player. The popularity of the game has only increased over the years. In the game itself u run your own mafia family, do dirty jobs, steal, overtake teritories, waste enemies and the rest of the dark business. The game is not bad at all and I played a lot of it few years back. I rate it 7/10.

Post Date: 17:09 22-10-2014
Rating: 7
Author: paksupro4
Comment: Mafia Wars is very good and a lot popuplar game on facebook. in the game you starting as gangsta and creating your mafia .
I use to play this game before and i was playing this for maybe year and i can say every one to play this game its cool and you wont regretit .
i rate this game with 7.

Post Date: 06:49 22-10-2014
Rating: 5
Author: arZ
Comment: Mafia Wars is a really popular facebook game. I played it maybe 3-4 weeks. The poin in the game is to battle against other ppl, or other clans. You need to build an alliance to be a strong mafia and to survive. The game is not so fun when you are alone. Nice game but after some time boring. I rate this game with 5/10

Post Date: 12:18 04-04-2014
Rating: 1
Author: ivekvv256
Comment: Really booring game should I say. I entered the game and for 5 minutes I went out of it becouse it's useless to play it. I don't reccomend this game...

Post Date: 22:14 07-09-2013
Rating: 6
Author: Hawx1990SRBIJA
Comment: Static graphic, more people you have the stronger you are (as in real life people who play this game). By doing quests or battles (with bots or real people) you get cash with which you buy equipment and mobsters. You get points after every turn (energy , stamena, health). You cant play it much during the day because you need to wait turns so you can play. All in all 6 from me.
Ps. They removed many mission which i didn complete so i didnt get good equipment. XD

Post Date: 21:16 27-10-2011
Rating: 2
Author: lumlehsumleh
Comment: Not so fun, game is complicated. It's kind of like ogre wars, but worse. Don't even try it. So bad~

Post Date: 07:27 27-10-2011
Rating: 2
Author: Thedarkboy
Comment: I played this about an hour then i stopped.. Pretty boring if you ask me. I absolutely don't recommened this game to anyone. It's just a waste of time..

Post Date: 19:27 22-06-2011
Rating: 3
Author: gokiguy
Comment: Joined it and played for one day and never played again. Waste of time.

Post Date: 20:21 06-03-2011
Rating: 4
Author: BT 786
Comment: I joined this game on Facebook. The moment I joined I became under attack by other players. It was stupid and Mafia's kiss ass anyways.

Post Date: 03:36 23-02-2011
Rating: 4
Author: sasuke24
Comment: This is a nice game. But you need many friends to play the game as your mafia family need to be large.

Post Date: 04:33 07-12-2010
Rating: 4
Author: champking5
Comment: This game isnt all that good 0_-. ALl you do is click to battle. Lol It felt like I was playing some kind of card game.

Post Date: 15:44 30-11-2010
Rating: 3
Author: Ichigohollowfied
Comment: I played this before....I don't like it. It doesnt really put me in the "mafia" setting. It is extremely slow paced. o.0

in the end u have to rely on your friends to help you out...

Post Date: 23:55 07-10-2010
Rating: 4
Author: crochack
Comment: I am not a fan of Mafia Wars. Strangely I feel alone when playing despite having millions of players. A real avatar would help.

Post Date: 06:16 03-10-2010
Rating: 7
Author: logen9
Comment: Mafia Wars has its moments of being fun. I would rather play a mafia game on facebook than the million others scattered all over the internet. The biggest negative is when Zngya asks you to buy items with reward points that can be bought with real money. I want to play for free!

Post Date: 23:17 21-07-2010
Rating: 4
Author: kevow
Comment: so-so a well built game and a game to play for about 15 minutes a day, has alot of gifts like any other facebook game


Post Date: 06:22 19-06-2010
Rating: 6
Author: Xavator
Comment: Comment: Although it's fun, but it's not my type of game.

Once again, another browser type game on Facebook, which is sufficiently similar to others such as Castle Age. You start of as a freshie, build up your gang with your friends, do missions, buy items and do gang fights. The only downside is the energy system which some people might not like. It IS addicting the higher your level is, and I'll recommend it to whoever who loves to be online on Facebook a lot

Post Date: 05:40 15-06-2010
Rating: 4
Author: Rebirth
Comment: This game was too confusing for me ;/

You just buy stuff and do missions, not as realistic as other games, but it can get pretty addicting once you get pretty far into it. I just totally forgot about Mafia Wars in like a day. I personally don't recommend it, but there are some people who really like it.

Post Date: 11:33 07-06-2010
Rating: 9
Author: jared
Comment: This is a really fun game! its so cool and you level up pretty fast so its not much trouble to get too the next levels and to unlock guns,cars and other things its very addicting and there are achievements and challenges that you can get which makes you want to get them so you play for even longer :)

i rate it 9 outa 10