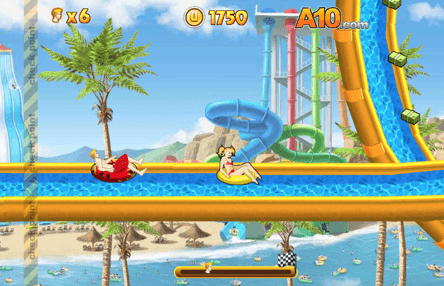 Uphill Rush 7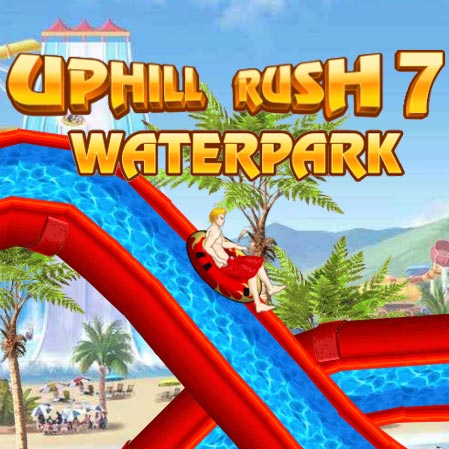 Game Description and Comments
Uphill Rush 7 is a free flash game that is perfect for the summertime.  Instead of baking in the hot sun, jump on a giant water slide with an inner tube and enjoy the heat. Unlike real life, you are free to knock other people on the slide while collecting flags and cash along the way. However, do not fall off your own tube or you will have to try again. The trick is to stay upright as much as possible without any flipping etc. You will be thrown all around during the course but try to stay focus on constantly moving forward in the water. Overall, it is a nice little distraction especially during the summer.
Features
1. Free online game.
2. Night and day time modes.
3. Three difficulty levels where the hardest two have to be unlocked.
4. Can knock other people in the inner tubes on the big water slide.
5. Collect flags.
6. Get money for completing various tasks during the ride.
Pricing Mode
Uphill Rush 7 is another free flash game published for the web and is supported by advertisements.