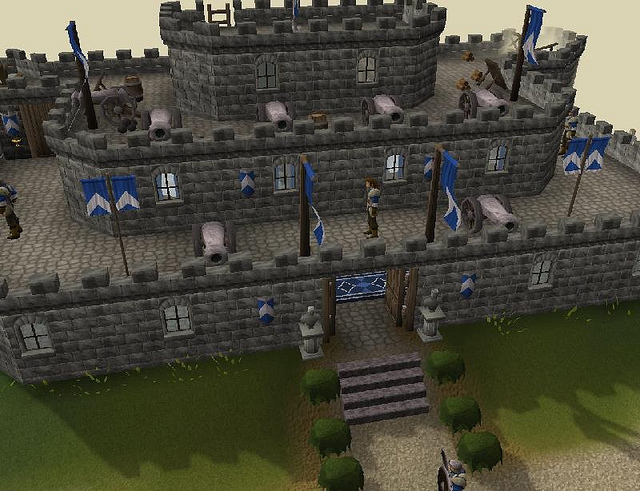 Top MMORPGs are ranked based on several factors and some are entirely objective. The deciding factors include popularity playability expansions value for the monthly subscription and community support. Pay-to-play and free MMORPGs are ranked separately.
Pay-To-Play MMORPGs
World of Warcraft
1) World of Warcraft – Game Lair
The best MMORPG yet because WoW mixes the right amount of depth and simplicity better than any other game in the history of the genre.
2) Guild Wars 2
Guild Wars 2 is the second game from Developer ArenaNet. GW2 is quite a large departure from GW1 playing a lot more like traditional MMOs but the buy-to-play model returns and the world still feels very much like it should.
3) Eve Online
The best sci-fi MMORPG with player-run corporations and a thriving economy.
4) Dark Age of Camelot
Has usually been one the best major MMORPG for PvP combat due to its 3 realm system. Also DAOC has remained one of the steadiest MMORPGs over the years in terms of quality. However the game is starting to show its age and other MMOs have incorporated similar or better PvP systems.

This is the latest MMO from Funcom makers of Age of Conan and Anarchy Online. Set in Modern times The Secret World is centered around more mature themes and conspiracies galore.
6) Warhammer Online: Age of Reckoning
Tackle Public Quests Realm vs. Realm and a endless quest system in this MMORPG set in the Warhammer universe.
Targeted at the Hardcore players Darkfall Unholy Wars features brutal PvP real-time action and a seamless world… no zoning or load screens here.
Ryzom is a full featured MMO centered around freedom. Role-Playing PvE PvP Ryzom has something for everyone. Full crafting system advanced creature AI and season & weather changes are a small sample of this unique MMO that?s very open to it?s Community.
9) Asherons Call
Customize your alter ego with a unique appearance and balance of heroic skills then enter a magical frontier of terrible monsters breathtaking vistas and fast alliances.
10) Final Fantasy XIV: A Realm Reborn
Final Fantasy XIV is the latest Final Fantasy MMORPG. A Realm Reborn is a massive overhaul to the point of relaunch for Final Fantasy XIV. Mount Chocobos board airships and forge friendships in this second chance for Final Fantasy XIV.
Free MMORPGs
Lord of the Rings Online
1) TERA: Rising
TERA is a Action MMO featuring real time combat. TERA works with keyboard/mouse and also has controller support. Move beyond point and click where skill position timing and aim all are factors.
2) Lord of the Rings Online
One of the most popular MMORPGs that appeals to casual gamers. Plenty of solo content adds to the game's already tremendous mainstream appeal. Going free-to-play bolstered the game's popularity.
3) RuneScape – Game Lair
Most players either love it or hate it. Continues to gain popularity with MMORPGers on a budget despite having its share of critics. RuneScape has improved its graphics considerably with the high detail (HD) version.
4) Neverwinter
FD&D MMO as it should be made. The combat is among the best of any MMO and allows for player-made quests.
5) Dungeons & Dragons Online
Former pay-to-play game that now has a free version. This new version is so popular that the game had a hard time keeping up with all the players when it first launched.
6) Vindictus
Vindictus is one of the best action games to come along in a number of years.
7) Age of Conan
Mature-themed MMO with brutal combat and large-scale warfare. Also has a single-player mode in the first phase of game where each player can wreak havoc at night alone. Has lost a lot of the steam that it once had due to primarily to changes in PVP and lack of solid PvE after level 20. However Age of Conan has recovered after a somewhat rocky start with several major improvements.
8) Rift
Rift has to be considered as one of the most polished MMO games since WoW. The rifts in the game are the best example of public questing so far. In fact Rift is one of the best games to avoid grinding because there is so much for players to do.
9) Aion
Aion sports many of the features that made WoW a success but still retains its own personality with characters being able to fly and its PvPvE system.
10) DC Universe Online
Quite a simply a dream come true for comic book and super hero fans. DC Universe Online boasts quite a PvE/PvP package for a super hero-themed game.