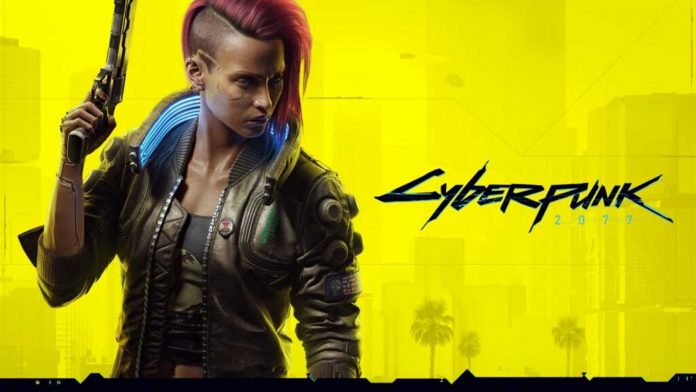 The year 2020 began a decade and brought a few amazing new games to us, including one of the most anticipated games ever with Cyberpunk 2077 – it also almost crashed and burned. To say that 2020 was interesting times for the video games industry would be an understatement, but there's been some wonderful games to play including a bevy of shooters, online games, and MMORPGs, and including a new expansion to World of Warcraft.
New Game of the Year: Cyberpunk 2077
When Cyberpunk 2077 hit the shelves it made a crater, not because it was the best exactly but because it was the most anticipated game of 2019 and its failed launch generated massive controversy. In spite of launching with massive bugs, especially on console, which led to giving refunds to players, CD Projekt Red still sold 13 million copies and managed to tell an awesome story about cyberpunk dystopia with all the panache and tone of a studio that consistently releases epic masterpieces. The game's controversy highlighted problems with the games industry – many exacerbated by the COVID-19 pandemic but some that happen every year with other publishers. Despite the game's technical flaws, the story still ended up taking Night City and Keanu Reeves to amazing heights. Cyberpunk 2077 is a neon-drenched adventure filled with smart bullets, cyberware, immortal ghost terrorists, the human condition and jonesing for one last cigarette. For other exciting new online games, you can play on the following platform: boostcasino.com/fi/kolikkopelit.
Runner's up: Final Fantasy VII Remake, Ghost of Tsushima, DOOM Eternal
Most Anticipated Game for Next Year: Breath of the Wild 2
Released in 2017 for the Nintendo Switch, Zelda: Breath of the Wild opened up a brand-new open world for the Zelda series that showed where the series could go. By expanding the Zelda franchise out of its mere RPG existence and into open-world exploration, BotW showed fans that Zelda had a lot of room to grow. Now, the sequel has been announced and that influential and innovative spirit will get new life and excitement has surged. It will, of course launch on the same entertainment system. Although few details have been given, Breath of the Wild 2 looks similar to its ancestor (from what little has been shown) it the rumor mill has already begun to churn.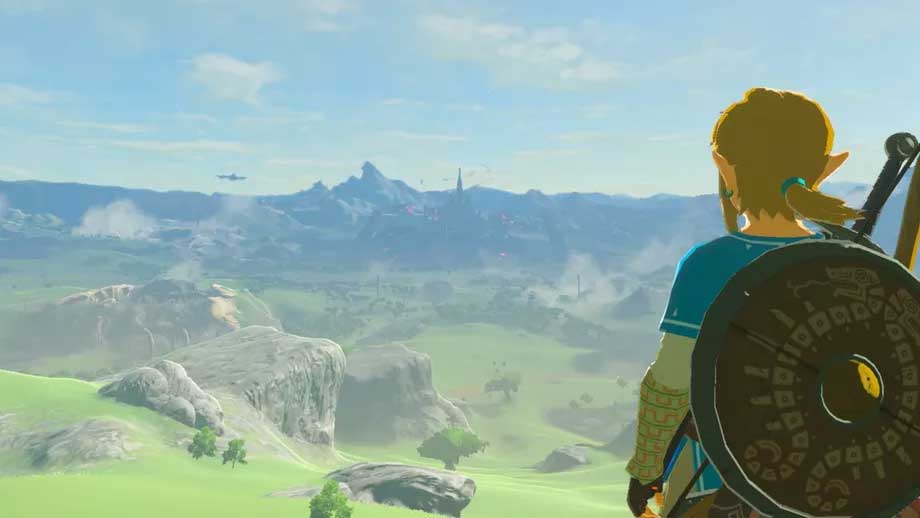 Runner's up: Psychonauts 2, Horizon: Forbidden West, Diablo 4
Best Online Shooter of the Year: Apex Legends
The free-to-play online hero shooter Apex Legends from Respawn Entertainment lets players fight together cooperatively as squads of three in a battle royale. Up to 20 three-person squads or 30 two-person duos land on an island and search for weapons and supplies an in attempt to become the last team standing in a survival of the fittest battle. Each team must scrounge quickly and then move as their safe zone rapidly shrinks, forcing them ever closer together. The graphics are beautiful and the run-and-gun battle style leads to adrenaline-filled matches.
Runner's up: Valorant, Call of Duty Black Ops: Cold War, Rainbow Six: Siege
Best MMORPG of the Year: World of Warcraft
With the release of World of Warcraft: Shadowlands, WoW remains the most popular MMORPG by sheer population, it merely cannot be ignored on the world stage, and this most recent expansion puts it once again into the spotlight. It is also one of the most beautifully stunning expansions ever released by Blizzard to date bringing all new zones into the game with all new factions that feature cinematic trailers for each of them as the Banshee Queen Sylvanas pierced into the very afterlife Azeroth's heroes. The new expansion introduces five new zones ruled by four Covenants. Each Covenant will provide players brand new ways to explore and intervene in the world with new mechanics and abilities – and, of course, there will be a number of new cosmetic changes, additional dungeons, raids, and an endless dungeon called Torghast, the Tower of the Damned, which acts as a "roguelike," which allows both solo or group play for players so interested in that sort of gameplay.
Runner's up: Adventure Quest 3D, Final Fantasy XIV Online, Guild Wars 2
Best Online Game of the Year: Animal Crossing: New Horizons
The Nintendo Switch brought many social online games including Animal Crossing: New Horizons, which gives players their own island replete with vacationing animals. Players set out to create the best getaway paradise and build up their own house and even visit their friends, craft items, and pay off their loan. New Horizons broke the console game record for most digital units sold in a single month with five million copies and sold over 26 million copies. It is the best-selling Nintendo Switch exclusive game and is the second-best selling game on the Switch after Mario Kart 8 Deluxe.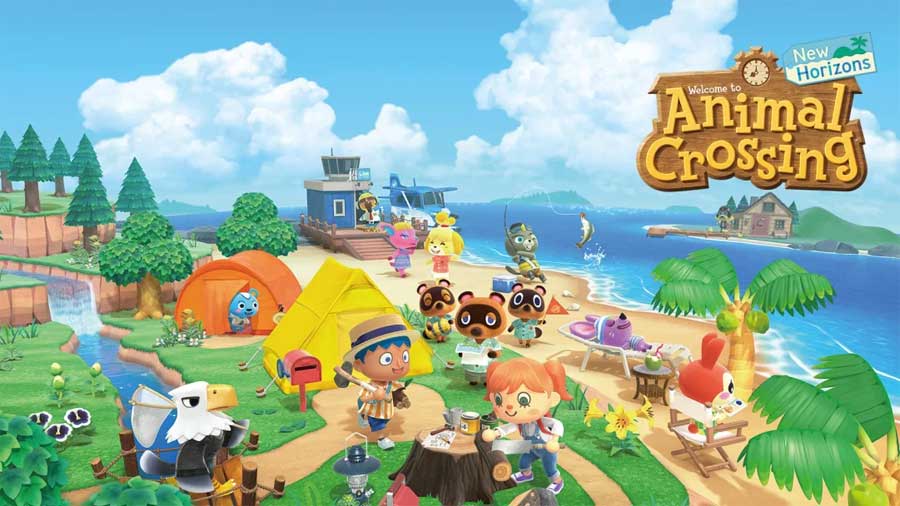 Runner's up: Super Smash Bros. Ultimate, Mario Kart 8 Deluxe, Fortnite