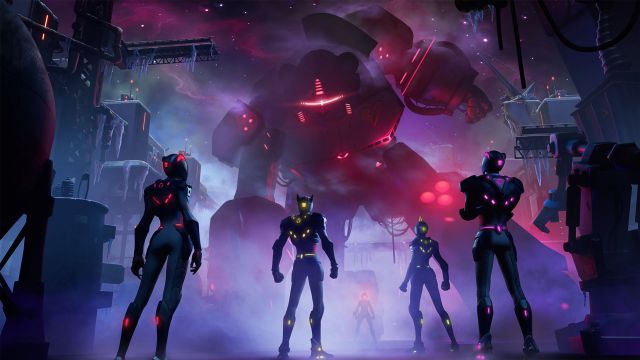 Year after year, a slew of new game releases arrive, and some of them manage to become top favorites. However, nothing can beat the older games that were released a few years back. 
Most of these addictive games aren't even brand new to us. But despite it being older, developers are continually looking for ways to improve them. Whether it's by upgrading the graphics or introducing new storylines and missions. Many of us continue to play because of these addictive games. 
With that being said, let's talk about these addictive online games!
League of Legends
League of Legends, or simply "LOL," is an isometric multiplayer online battle arena (MOBA) video game wherein the player controls a character with a range of special powers. Riot Games developed and launched the game in 2009. Riot's founders were inspired by Defense of the Ancients, a custom map for Warcraft III, to create a standalone game in the same genre. 
For PC gamers, it's one of the most accessible games. This game will put your teamwork to the test. Despite this game being "older," the developers have done an excellent job of integrating new elements into the game to keep you entertained. It's a game that's both familiar and new.
Fortnite
Epic Games' Fortnite is an online video game that was launched in 2017. It comes in three different game mode versions, all of which share the same basic gameplay and game engine. 
You may be sick of hearing about Fortnite, but let's face it: it's here to stay. It is one of the most popular online games in the world, with over 100 million downloads worldwide and the top downloads in the United States. 
Epic Games has made it a point to add something new to Fortnite that keeps it intriguing with every update. Let's also not forget about Bugha, the very first Fortnite World Cup champion who also made the gaming equipment he used more popular.
Despite hundreds of Battle Royale games being released left and right, Fortnite remains at the very top.
DOTA 2
Dota is a Valve-developed franchise of strategy video games. It all began with the release of Defense of the Ancients (DotA), a fan-made multiplayer online battle arena. Dota 2 is the sequel to DotA. Like the first game, Dota 2 is a multiplayer online battle arena video game. 
There are over a hundred heroes with sets of varying skills and numerous weapons you can use. You can also use different strategies and techniques in order to eliminate the opposing team's ancient. 
There is no right or wrong way to play this game. You can be creative. This game keeps getting more fascinating as new updates and events are added to keep players captivated, which we certainly are.
World of Warcraft
Blizzard Entertainment released World of Warcraft in 2004 as a massively multiplayer online role-playing game. 
World of Warcraft has had continuous updates spanning eight expansion packs since its initial release. World of Warcraft is one of the biggest and most popular MMORPGs in the world.
World of Warcraft has created a standard for MMORPGs. This game took the world in a whirlwind and transformed how future developers are to create MMORPGs from now on.
This game has been played for years and has been loved by many gamers (and even non-gamers). Who could resist falling in love with this game?
That's A Wrap
There are a ton of great and addictive online games, but these four take the crown. They're among the most popular online games that took the world by surprise. And with how good they are, it's no surprise that their developers continue to make these games better and more intriguing.
We hope you can try these games out if you haven't already! 
Now that's out of the way, do you want to check out a gaming laptop to play these games now that you know the top 4 most popular and addictive games? For gaming-related articles, you can check out Techzumo!