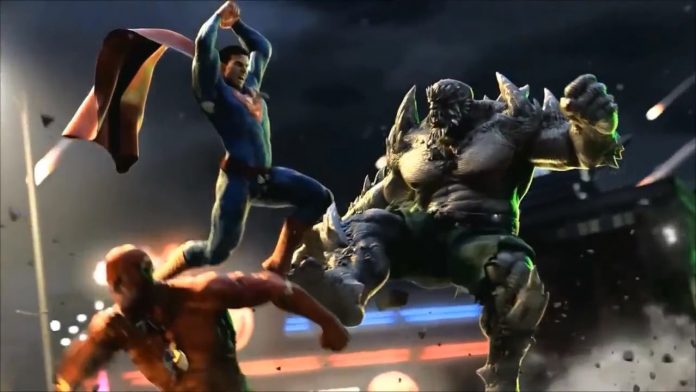 Comic books did a nice job by introducing superhero characters to the world at large. But these days, the visual images that superheroes imposed in the minds of players have continued to haunt them, even though comics have since disappeared. This has left many people wanting more of this fun. After all, super heroes of that time were carefully-modeled characters that could keep people glued on the screen for hours. Now it appears that attention has shifted to the online gaming industry, where the very same superheroes which the world revered so much have since  been resurrected. So if you're in search for ideas on what to play next time you play online games, this list will inspire you.
Justice League
This was an action-based comic which featured super heroes of the earth and those from an alien planet who came into solidarity to eradicate evil on the face of the planet. Justice League makes use of interesting symbols that stand out in games, thus eliminating boredom from the usual ones. All action is based in Metropolis. Justice League is quite different from the usual video games we play every day.
Speaking of, you can also find most of the DC Comic superheroes that comprise the Justice League in DC Universe Online. DC Universe is a leading free-to-play MMORPG with a rather large fan base for many years. As the name implies, you can find most heroes and villains from the comic books.
Blade
This game is about blood, bullets, and hot vampire women. Both this and its sequel, Blade 2, can be found on early consoles. Those consoles include the Gameboy Color, the Playstation, and PS2.
Dare Devil
Dare Devil was a movie that featured Ben Affleck before its game version was released. You can give it a quick run to see how it measures against other DC comic super hero games. The game has decent graphics.
The Avengers
You must look for this electrifying video game if you want to know how it feels like to play it. Generally, the Avengers is an ecstatic game for action lovers. The graphics and audio are super impressive.
Like the Justice League and DC Universe Online, you can find most of the Avengers in Marvel Heroes 2016. This MMORPG once had a giveaway where each code randomly gives a player a random marvel character. These characters ranged from the Hulk all the way down to Squirrel Girl.
Ghost Rider
This older video game starts players off with a presentation of the Marvel Studios logo before switching into a 3D animated game trailer. This is considered huge value when you compare it to other Marvel games.  So if you love Nicolas Cage's made acting skills, Ghost Rider is the ultimate comics super hero game for you.
The list of comics super hero games continue to grow by the day, thanks to the upsurge in demand. You should be able to spot at least one superhero game on the homepage when you visit gaming platforms like 7Sultans online casino games.