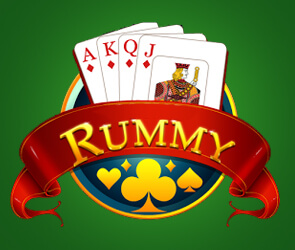 How Online Rummy Games have Evolved?
Rummy is a game which has undergone several changes over the decade. The game which used to rule the indoor games has now evolved to reach a much wider audience. The online version of the game is now accepted as the most loved traditional card game in India. Online version of rummy has helped the players to start the game without investing much time with the initial set up that the traditional version demanded.
There were many limitations to the traditional rummy version. The traditional variant required the players to meet at the same location to play the game. With online rummy versions, you can easily start the game as there are thousands of players logged in from different locations. After the online rummy revolution, the game found its way to the mobile platforms as well.
The Mobile Revolution
Evolution of rummy games is an important area that interests the card enthusiasts worldwide. Like  other card games, rummy is also a game which has evolved and gained a reputed position in the online gaming industry. With the rise of cheaper mobile devices in the market, the mobile related services including the mobile games also reached its potential growth period.
Subsequent to the online rummy revolution, the rise of mobile rummy games has also created a massive impact on the Indian gaming industry. The game development companies has worked out the scope of mobile games and created mobile compatible online rummy games. This allowed the players to enjoy playing rummy on the go. The mobile compatibility of the online rummy games has become more advanced by including the latest improvements in web technology including HTML5. These improvements allowed the developers to offer a smooth rummy gaming experience to the players event on mobile data.
Rummy websites also came up with standalone rummy application which can be downloaded from the websites. Indian rummy game free downloads are available in almost all the popular rummy websites which allow the android users to install the game in their mobile and play cash rummy games. Over the years, the rummy game development companies were able to improve the user interface and user experience on mobile screens. Players can now easily play rummy games without worrying about the screen size limitations.
The Scope of Rummy in Future
Rummy is one of the very few games that has undergone massive evolution and has passed to the present generation. The game which is century old is now compatible with the most advanced technology – this shows the love for the game. Rummy is here to stay and last for centuries to come and it will surely pick up the upcoming technological improvements.
If you are a card enthusiast who plays rummy online, you are contributing to the life of the game. Your love for the game is the major reason why the game has evolved to what we see today. So keep playing rummy and be a part of the history!