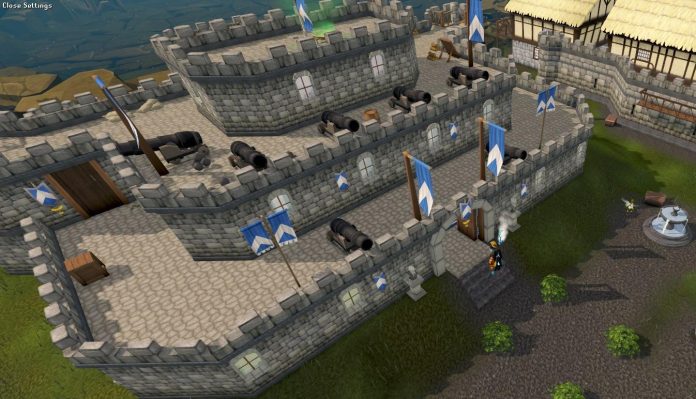 We all have our favorite mobile game whether we admit it or not. But sometimes we (or at least some of us) get a little nostalgic over the days of flash player. Yes, flash is still dead, sadly. However, that doesn't mean browser games have disappeared off the radar.
In fact, these games have found a new life thanks to HTML5 and other modern coding solutions. You'll find that you can play them on just about any browser, be it mobile or desktop alike. Not only that, but you'll no longer be interrupted by those pesky flash update notifications. So if you're nostalgic like we are, now's the perfect time to get back in the game (pun intended).
Powerline.io
The web address for this game is exactly as its title. Convenient, right? Anyway, what's this about? It's a simple yet complex combination between the classic Snake game found on the Nokia 3310 and the classic Tron arcade racing game from the 80s.
You race against other players with the goal of trapping them in the light trail that you leave behind. While easy to pick up, it can be hard to master, as you are playing literally with hundreds of people at the same time. There are no bots to speak of, only other humans, so the challenge will always be high.
FashionTVPlay
Now this is more of a niche title for people who are into fashion and gaming. However, it does get addictive even for "outsiders" once you get the hang of it.
What makes it special is that it's got a variety of minigames made using this gaming solution, which practically includes all the necessary features that a game of this nature requires.
It's got live sports, eSports, and the fabulous glamour of the popular Fashion TV channel.
Flow Colors
This puzzle game is quite fun despite the fact that it's a solely single player experience. It tests your logical skills by making you connect two points of the same color through a "pipe" system without overlapping the pipes.
While the premise might seem simple enough, mastering this game can prove quite challenging. There are various board sizes to choose from, as well as different modes, such as mode to play for relaxation purposes, or one where you race against the clock.
RuneScape Classic
A classic indeed, RuneScape was a true phenomenon for any millennial that went on the internet during the mid 2000s. While a newer version of the game exists with better graphics, improved sound design, and several bug fixes at hand, many people still want that old school experience that they grew up with.
And lo and behold, you can play it right now. Yes, it's got the same graphics as you remember, the same quests, the same sounds, and just about everything else. However, you no longer need flash to play it, as it has now been ported to more modern rendering technologies that work on any desktop browser you have at your disposal.
Agar.io
The address for this game is also the same one as the game's title, which makes it very easy to access. It's simple, it's intuitive, and yet it's as addictive as a browser game can be. Although it has been available for several years now, it's seen a new life thanks to more and more nostalgic people who have decided to give newer browser games a shot.
You play as a dot that gets bigger the more dots it swallows. However, the catch is that you're not alone. There are other players on the map alongside you, and the players who are bigger can swallow you so that they themselves can become bigger. It's a cat and mouse games where the roles can always be reversed depending on how everyone plays. And that in itself makes agar.io a pleasure to come back to every single time.
What Games Have You Tried?
Do you have other browsing games that think should have made it on this list? Leave us a comment down below so others can enjoy awesome browser games as well.