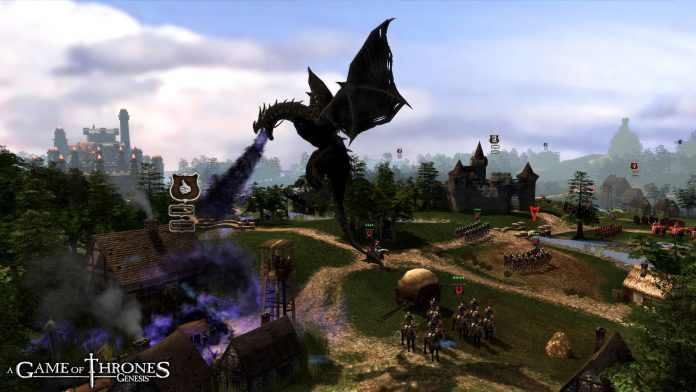 Game of Thrones is one of the most popular television programs around right now and possibly one of the most watched of all time. The show, created by David Benioff and D. B. Weiss, is a fantasy serial drama that has captured the imagination of millions of people around the world first hit tv screens in 2011 and rapidly grew in popularity due to its gripping and thrilling scenes, that often led to edge of the seat moments throughout.
So it wasn't a surprise when the Game of Thrones name was seen elsewhere, especially after its early success. It's common for videogames and the like to be created based on such popular tv shows and films especially. In 2012 we saw the first Game of Thrones game produced for console and PC, but it received a mediocre response and wasn't the hit that many expected or wanted it to be.
Fast forward to 2014 and George R. R. Martin's desire to see a Game of Thrones game made which fans would love due to the thrilling and interesting storyline was released. The second Game of Thrones video game was released for console, PC, Mac and also mobile and this time round it was a huge success. The game was separated into 6 episodes, which were releases at scheduled intervals, with all of them being extremely well received.
The hype surrounding Season 7, that has just finished airing, has been bigger than ever. People are already waiting in anticipation for Season 8 to begin, so could this be the perfect time for developers to strike while the iron is hot. With the popularity of the show at an all-time high, it surely is the perfect time to develop and release the third Game of Thrones video game. With consoles, computers and even mobiles able to recreate stunning graphics and animations, combined with the ability of storylines to unfold through the gaming medium, a new release would surely be well received.
It won't stop at video games either. Online game giants, Microgaming, produced two extremely popular online game versions of the award winning television show. These online games are then distributed to near enough all reputable gaming brands like Unibet Casino. The show's popularity was able to attract players and people were soon hooked due to the gripping music and authentic references to the show and its characters. It's highly likely that Microgaming or another game producer will to once again capitalize of the hype surrounding the fantasy serial drama.
These ventures can be extremely lucrative for game development companies who specialize in anything from video games to online games. The huge core fan base pretty much guarantees success, especially as they hype continues to grow and grow as the series carries on. The show is watched by millions of people around the globe and a large portion of them would be eager to play games based on a story, that is sure to go down in history as one of the best that ever made it to TV screens.